The football world has come together to pay tribute to Diego Armando Maradona, who passed away at the age of 60 on Wednesday in Buenos Aires.
The iconic Argentine suffered a heart attack early on Wednesday having spent the last few months in ill health.
The outpouring of celebration went around the world, with the greatest players, past and present, coming forward to pay tribute to the No. 10.
Pele, for so long Maradona's great rival for the greatest player of all time, said: "What sad news. I lost a great friend and the world lost a legend. There is still much to be said, but for now, may God give strength to family members. One day, I hope we can play ball together in the sky."
Lionel Messi, who he will forever be compared to and who was coached by him at the 2010 World Cup, said: "[It is] a very sad day for all Argentines and for football. He leaves us but does not leave, because Diego is eternal.
"I keep all the beautiful moments lived with him and I send my condolences to all his family and friends. RIP."
Cristiano Ronaldo said: "Today I say goodbye to a friend and the world says goodbye to an eternal genius. One of the best ever. An unparalleled magician. He leaves too soon, but leaves a legacy without limits and a void that will never be filled. Rest in peace, ace. You will never be forgotten."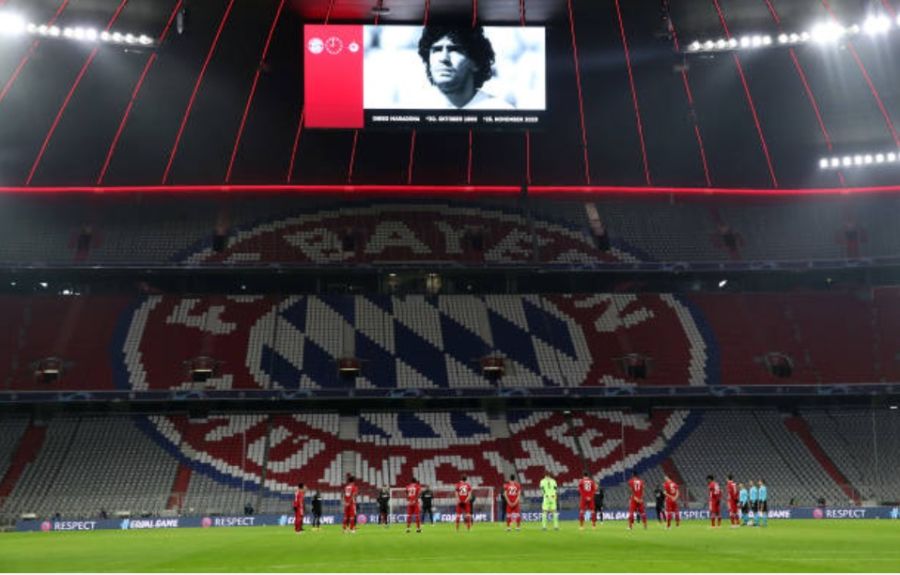 Liverpool coach Jurgen Klopp added after their defeat to Atalanta: "I'm 53 years old, my entire life, he was a part of it. Diego was a sensational guy. Maradona had some struggles. I will miss both."
Sergio Aguero added: "We are never going to forget you. You are always with us. GraciasDiego. RIP, while 1978 World Cup and Golden Boot winner Mario Kempes stated: "Diego Armando Maradona has left us the day of Argentine soccer, and through this medium I want to send my most heartfelt words of condolences to all his family and friends. Fly high Diego, RIP."
Asif Kapadia, whose documentary about Maradona last year was met with critical acclaim, tweeted: "Can't quite believe DM has gone. Hard to process. He always seemed indestructible. I had 10 hours with the man!! I touched his left foot. We did our best to show the world the man, the myth, the fighter he was. The greatest."
Claudio Caniggia, who played alongside Maradona in the 1990 and 1994 World Cups, wrote this on his Instagram account: "I am devastated by the news, was my soul brother. I hope you understand. I have no words at this time. I just want to tell your family that I'm with them in this pain."
Eric Cantona paid tribute to Maradona on his Instagram account, saying: "I will miss you Diego but for me you did not die. I don't have the words to say how I feel..."
Gabriel Batistuta, who played with Maradona at World Cup USA 94, also took to Instagram, and said: Batistuta: "Eternally grateful, crying for you. I am close to your relatives and rest in Peace... Dear Diego."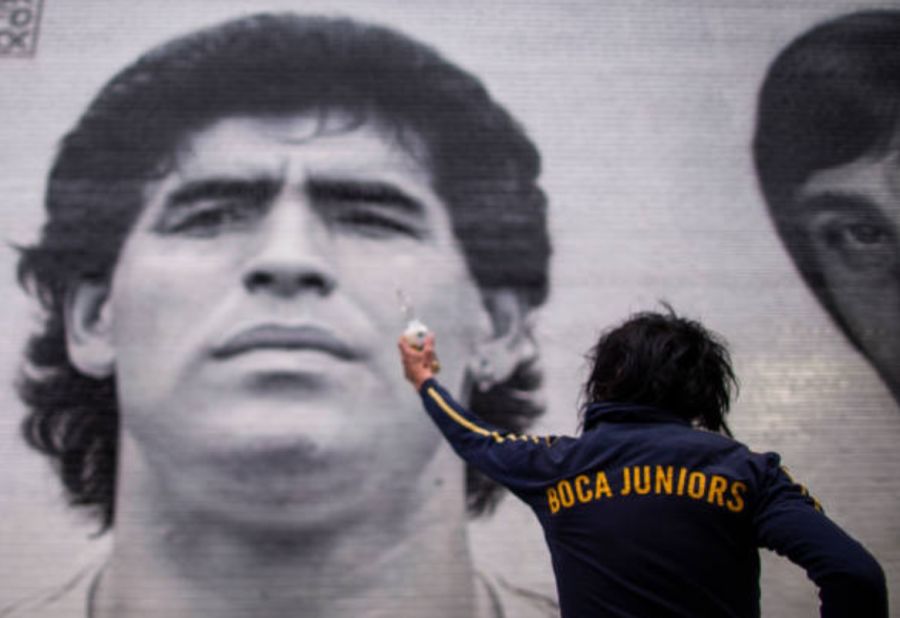 Carlo Ancelotti, who fought against Maradona in the late 1980s when both Napoli and Milan were vying for league titles, tweeted: "You were always a genius. Today is a very sad day and a great loss. But you my friend are eternal. Ciao Diego. Rest In Peace."
Inter's official Twitter account tweeted: "Every era has had great number 10s, but very few have defined an era. Maradona wasn't just a great opponent, he was the greatest. Ciao, Diego."
Current Juventus coach Andrea Pirlo tweeted: "The God of Football leaves us, thanks for everything, Diego."
And, to conclude, Napoli's official Twitter account said: "Everyone is waiting for our words. But what words could we use to describe the pain we are feeling? This is the time for tears. Then the moment for words will come."