As European nations battle against the coronavirus from different stages, the league organisations are trying to fit their football matches into a rapidly changing situation.
Some think they could be back on the field by May, such as the Bundesliga, who are planning to that effect. Meanwhile the Premier League is holding intense discussions - and raising crazy ideas - about a June/July finish to appease broadcasters who have paid huge sums to host it.
In Spain and Italy, two of the places hardest hit so far, football is off indefinitely, but if other nations are able to get their seasons done, other big leagues will want to follow suit.
PLAYER FITNESS AND WELL-BEING
As usual the needs of the players themselves have been pushed significantly down the list of priorities. Clubs will have issued their players stringent training regimes but being consumed to their homes is not the same as a full-blown training session.
Therefore for these players this break is almost an early pre-season, which means that when football is given the green light again, they need to be allowed the same break before the season proper begins. There will be no pre-season friendlies, no bedding in - but they need time to get fit.
But how much time?
Zone7 are a performance company who utilise AI to assess injury propensity for top athletes, and modify training regimes based on data gathers from wearable technology.
Their success with Getafe, who are troubling the Champions League positions in La Liga, has been spectacular. You can read more about their work in the link below.
READ MORE:
Preventing injuries before they happen is football's next data evolution
Zone7 Co-Founder Eyal Eliakim, gives his thoughts: "This situation, assuming this season will be played out, resembles pre-season in a way, but will be much shorter.
"Fitness coaches throughout Europe have been working on short pre-season protocols in recent years to deal with situations in which players play international games in June and a team plays European qualification in mid-end July.
"Teams that will be able to apply such protocols, or new ones addressing the same issue, should be able to have their players match ready in 2-3 weeks as far as the performance and risk aspects are concerned.
"However, these protocols rely on the players being active close to their initiation, therefore what the players do while in lockdown is crucial as well.
"Teams will have or already have had to create new data collection infrastructures for this situation, as the standard football wearables aren't suited for training at home."
These protocols rely on the players being active close to their initiation, therefore what the players do while in lockdown is crucial.Eyal Eliakim, Zone7
Eliakim does however issue a warning that August and September are traditionally when incidences of injury increase drastically. An intense return to matches every three days puts intense strain on athletes, and in the clamour to get the 2019/20 seasons done, that is what the teams and players face right now.
Eliakim continues: "Training plans will certainly emphasise recovery for players that will get a lot of minutes and stimulating match intensity for those that don't. If consequent games will be played every 2-3 days, injury risk will increase.
"We see throughout teams and leagues that the start of the season is almost always the most risk-prone part of the season. The situation described above is even more extreme than the transition from pre-season to the start of the official match schedule.
"It also creates a competitive advantage for the teams who regularly deal with short micro-cycles (this is usually a disadvantage they just have to cope with - teams used to playing a lot of games in a short space of time, for example teams in European competition)."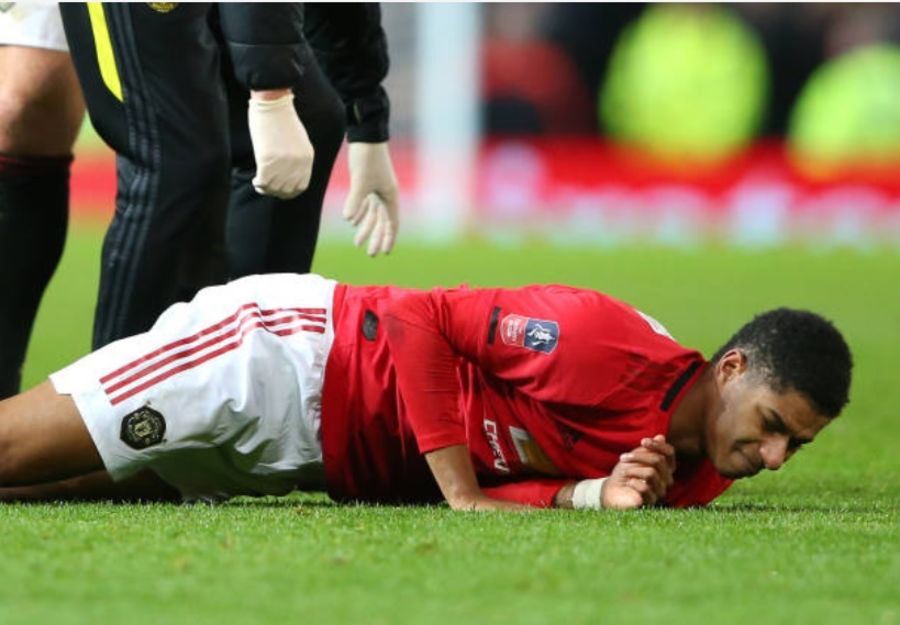 But Eliakim also added a note of warning; if the 2019/20 season is run into 2020/21, then the number of games in 20/21 will need to be seriously assessed - and some matches might need to be cancelled.
He concludes: "If the lockdown continues for another month or so, a lot of players will be more rested than they have been for years.
"So, in my opinion, it's not about how to create a gap between the seasons for the players to get their usually well-deserved and needed break. It's about how to take an already heavily congested match schedule and play it next season in even less time without players getting hurt more than they already do.
"For this sake, I believe that certain matches will need to be cancelled."