The maths are simple: in each of the last five Premier League seasons, there has been more injuries than the last.
JLT, the insurance and risk management brokers on the 2018/19 season, they recorded a 44% increase in injuries involving players who had competed at the 2018 World Cup. Lost minutes cost PL clubs in excess of £200m in that same season. In a sport finally getting involved in the idea of Big Data, injury prevention remains a grossly inefficient process.
But the idea that a team can be merely 'unlucky' when it comes to an accumulation of injuries is a regularly used, but spurious, argument from managers. In reality, in most cases player training regimes aren't being properly monitored. Players are being asked to play more, and play harder, than ever before. Injuries will happen unless you prepare against it. And there's an emerging organisation that is putting the data to the test at the highest level, with startling results.
Zone7 examine millions of data points gathered by wearable technology to create a pattern recognition system of injury and performance factors for each individual team and player. They have analysed over five million hours of performance across various sports, and claim that they can predict 75% of injuries with up to 95% accuracy rate.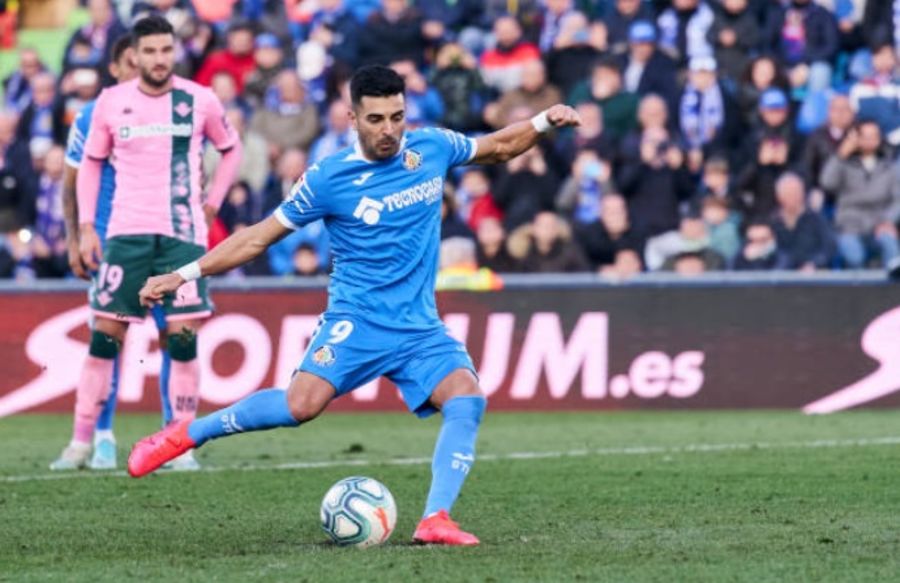 For example, their software will recognise if a particular player is 'high risk' and make a series of recommendations to modify their bespoke training schedule, also identifying the types of injuries that could originate given similar analysis from their database.
Zone7 have been working with Primera Division side Getafe for three seasons now, as well as a whole host of high-profile clubs across multiple sports, and given the intensity of discussion around player burnout and, in particular, the Premier League's brutal Christmas schedule, their timing could not be better.
So how does it work? Speaking to FootballCritic Eyal Eliakim, Zone7 CTO, breaks it down.
He said: "We use a lot of historical data to learn a certain event that we want to identify or detect in the future, and understand the data patterns that repeat themselves before an event. 
"After learning the patterns if they emerge in future data, you can identify someone who is high risk. You have to use data from different players and combine it together.
"You need to apply expertise both in sports science and mathematics so that when you merge all the data, you neutralise things, like difference in physical intensity and playing level between leagues, between players, between teams.
"You want to emphasise what this player has done this week, this month, these three months, compared to what they are used to doing. Once you do that, you can really understand if someone is at injury risk."
Getafe, for the uninitiated, are an unfashionable Madrid-based side who have consistently operated with a small, typically ageing squad, and one of the lowest budgets in La Liga. Zone7 worked closely with their Fitness Coach, Javier Vidal, and immediately an atmosphere of consultation and co-operation was established.
Getafe

@fransantig pic.twitter.com/K5B2262eyv

— Fran Santiago (@fransantig) January 26, 2020
Eliakim continues: "Javier is amazing. It was a favourable environment to go into. Of course we had to prove that our insights were trustworthy, but found ourselves in a situation where we fit into an already good injury prevention program.
"Javi is a well-trained professional, he knows his methodology very well, and we were there to help him with the tweaks and the personalisation for two or three players every single day to ensure that the squad was 95% available, for over three years.
"Getafe have a lot of over-30 players, their three strikers are all over 30 and what's going on there is special. It's something very unique in football and it's amazing to watch a team like that succeed, where certain coaches are able to take a certain idea to an extreme and other teams are unable to cope with it."
The numbers are, quite frankly, game-changing. In the 2018/19 season where Atletico Madrid suffered a staggering 47 separate injuries, Real Madrid 32 and Barcelona 27, Getafe suffered just eight - easily the lowest in the division.
Getafe's tests involve periods where they cease interaction with Zone7 software and then restart their assessment. For example from August to October of 2018, Zone7 wasn't used, resulting in 96 days per month of injuries. When the technology was reintroduced from November until the end of the season, that number fell drastically to 35 missed days per month - a 64% reduction.
Vidal has been completely on board since the beginning, saying of the results, "What was previously subjective is now objective. This is state-of-the-art
artificial intelligence giving us insights in just one hour so we can make
decisions in real time."
And let's be clear - Getafe are a team constructed largely of journeymen and experienced professionals moving into the closing stages of their careers. 32-year-old Angel Rodriguez has 12 goals this season, of which six were Decisive (What is this?) , 31-year-old Mata has eight goals, while the evergreen, 37-year-old Mata has four. They have been rotated, but have barely missed a minute through injury.
Getafe are fourth, in the Champions League positions. They are only seven points behind Barcelona. They are in the last 32 of the Europa League. Success stories in the modern game don't get much better.
Other clubs have watched with interest. It's only a matter of time before this isn't an optional extra but a necessity for any modern club. Assets cost too much. Money is being burned. The injury lottery ends here.
READ MORE
⚽ 'We are killing players' - international football is destroying our top talent