One of the most forgotten goals scored in this super-long season was Luis Suarez's strike against Bayern Munich in Barcelona's 8-2 submission in the Champions League.
Suarez briefly breathed life into the contest, selling Jerome Boateng a brilliant dummy before expertly slotting into the corner of the net. It showcased the extreme talent the Uruguayan has always had at his disposal.
And the move to Atletico Madrid may well be perfect for club and player; injecting star quality into a team lacking it last season. He's still got it and just because he doesn't fit with Barcelona any more, doesn't mean he isn't a top level forward.
Luis Suarez's end at Barcelona
Barca are, quite simply, carrying too many veterans who can't, as a collective, attack with pace or press, particularly while carrying Lionel Messi, who doesn't get involved in that kind of thing. Suarez is 33 now which given the developments of the modern game and its athleticism, is much older an age than it actually is.
Ronald Koeman has been brought in to refresh and reinvigorate a side that has become slow and predictable. Suarez just can't lead from the front in that regard any more and instil the ideas of winning the ball back high which characterised the great Barca sides.
Furthermore, while it is nothing compared to Messi, Suarez's 14m Euro a year salary was just too excessive and with the club's financial situation precarious, coupled with the fact that Koeman wants to raise money to make signings of his own, it's too pricey, and he's been happy to take a reduction in order to ensure he plays regularly at the highest level. He should be praised for that.
Suarez 2019/20 statistics
Suarez's finishing instincts remain as effective as ever, and if supported by the correct system, which Cholo should be able to provide, could prove to be a shrewd addition to any side.
Suarez's season was stunted by a serious knee injury sustained in January that under normal circumstances would have ruled him out for the entire season, meaning he played just 2,000 La Liga minutes. But within those confines, his non-penalty goal P90 total of 0.67 is the best in the league, even better than Messi.
His shots P90 of 3.5 ranks him #3, while his 1.9 P90 on target is second only to Messi, but his shot accuracy of 53% is the best in the division. His conversion rate of 20% isn't to be sniffed at, either.
These numbers remain elite. It's the physical elements of Suarez's game which remain the drawback and those are also likely to regress further, no matter how fit he is, as he reaches 34 years of age in January.
And that could be a problem in terms of the options of where Suarez ends up.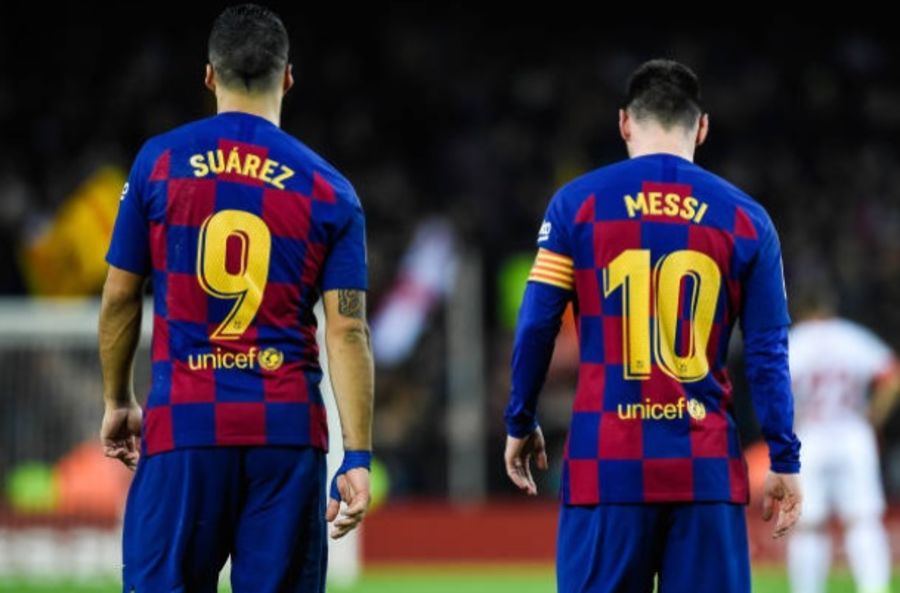 And that's why this move could work. Barcelona couldn't sustain two players - including Messi - that didn't have the ability to close down as much as they once did. He will be much better protected in behind by Diego Simeone's tight tactics.
And Atleti are a low-chance creation team who can ill-afford to miss chances. Suarez, even at 33, doesn't miss when given the chance, and he is remaining in the same league, playing against the same defenders. He knows the game and will score.
The only doubt is whether Atleti can be good enough to load the bullets. Well, they scored just 51 goals last season, just the seventh-best in La Liga, though it was against an xG of 58.7 - that's the third widest differential from goals scored to expected goals in the division; only Espanyol and Leganes was wider. So that's an indication that there's chances being created that are't being scored.
And with Juventus-bound Alvaro Morata underperforming and Diego Costa losing all of his mojo in front of goal, it was unthinkable that the status quo remained. Suarez's arrival is a shot in the arm for Atleti, and for La Liga.