Something feels a little off about this La Liga season.
It's always extremely difficult to judge the quality of one league against another, with European football usually providing the litmus test in that regard. But even then, that only really provides the specific strengths and weaknesses of the teams that qualified for Europe.
But it does seem that La Liga has lost some of its allure this season. Let's look at some of the reasons why this could be the case.
GOALS
Goals on their own are not a sufficient marker of the depth of a league, but it is Interesting to note that when compared to the other 'Big Five' leagues, La Liga isn't delivering as many as the others.
Table
The Bundesliga is way out in front in this regard, recording 3.19 goals per game at the moment, a ridiculous total thanks in no small part to the attacking exploits of the top three, Bayern, Dortmund and RB Leipzig, who have scored 251 goals between them. The stereotypical opinion that Serie A is dull should be long dead by now, and it's further proven by their 2.92 goals per game in 19/20, followed by the Premier League on 2.72.
Indeed, La Liga is down closer to Ligue 1, recording just 2.54 GPG and even when compared to itself there's no escaping that this season is down on the excitement stakes. The table below shows the regression:
Table
| | |
| --- | --- |
| La Liga season | Goals Per Game |
| 19/20 | 2.54 |
| 18/19 | 2.58 |
| 17/18 | 2.69 |
| 16/17 | 2.94 |
| 15/16 | 2.74 |
On very simple terms, La Liga matches have been less exciting in terms of goals than in recent years.
A REGRESSION OF THE BEST TEAMS
There can be no denying that the quality of the leading three teams has regressed. It's no secret that Barcelona are probably as reliant on Lionel Messi as they've ever been in every aspect; only Luis Suarez joins the Argentine in double figures for league goals, and he missed a full two months through injury.
They are a team that feel in transition, carrying some players which a truly elite Barca wouldn't entertain - this is also reflected in their points per game (PPG) totals; they have 2.17 in 19/20, which is down from 2.29 in 18/19 and an (admittedly stellar) 2.45 in 17/18.
Furthermore, Real Madrid had scored just 49 league goals prior to facing Eibar on Sunday, with four Bundesliga teams having a superior GPG total. After Karim Benzema's 14 strikes, the next best is Sergio Ramos on six, and no other forward player has more than two. We have two sides which are no longer to be feared and whose indispensable players are the old guard propping up inefficient and unreliable new arrivals.
And Atletico's drop-off is stark. 1.64 PPG at the moment, down from 2.0 last year and 2.07 the year before. Champions League qualification is under real threat, which would have dire financial consequences and make it even less likely they could break the duopoly. And Atleti, despite never being a team built on offence, have scored a miserable 32 goals. They just aren't a particularly attractive watch, even for defensive purists - indeed, Real Madrid have conceded less than them.
LACK OF DEPTH
And the teams below them are struggling to pull together a consistently attractive package, too. As the league table suggests, Sevilla are best of the rest, a high pass volume team but they lack a cutting edge, with only Lucas Ocampos in double figures. The lack of adept, exciting, attacking talent has hindered other sides, too; Valencia remain a dysfunctional organisation bereft of creative spark and, frankly, anything to lure in the casual fan.
There's flashes of talent speckled among Real Betis, Villarreal and Celta Vigo but there's no impressive whole besides one notable exception - Real Sociedad. With Martin Odegaard, Alexander Isak and Mikel Oiarzabal they have genuine flair and have produced some exceptional displays, not least in a home draw with Barcelona and in knocking Real Madrid out of the Copa del Rey en route to the final.
Depth isn't only signified by the relative quality of the teams at the bottom, rather the talent pool in those in the chasing pack. And La Liga sides are somewhat found wanting in this regard.
TRANSFERS
As transfer fees get bigger, teams have less room to make mistakes, yet Barcelona, Real Madrid and Atleti have all made what have been, at least in the short term, poor investments.
Barcelona signing Antoine Griezmann and then Atleti replacing him with Joao Felix, with nine-figure fees involved, has been awful for both teams and both players. Real haven't fared much better, with Eden Hazard's summer deal having worked out in precisely no way so far. Vinicius Jnr and Rodrygo are young and much is expected of them but it's not happening immediately for them and Luka Jovic, well, he's been given just 391 minutes of league football.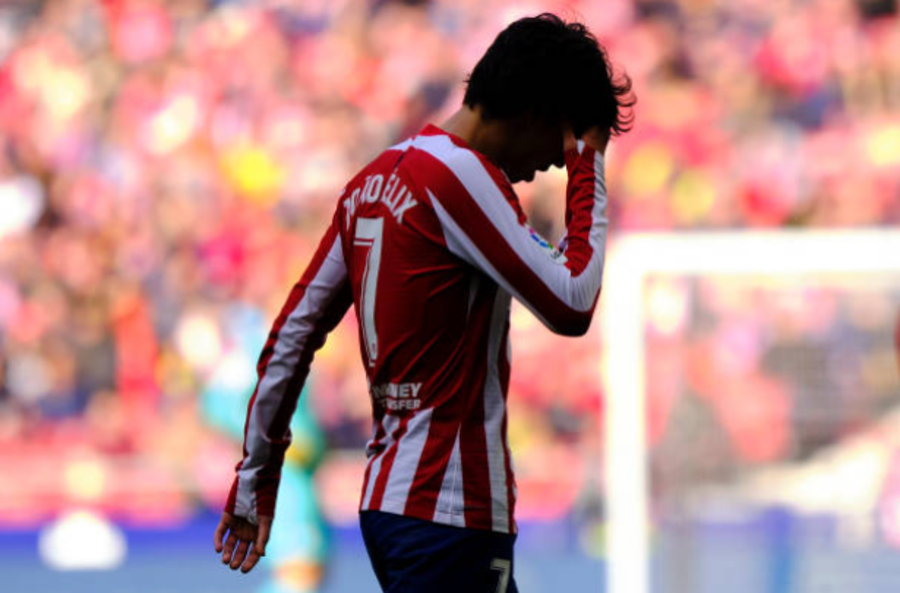 Going back a little further, Real really haven't truly replaced Cristiano Ronaldo while Gareth Bale's general indifference towards football has relegated him to a bit-part player. In Catalunya, Ousmane Dembele may never play for the club again, and the same situation faces Philippe Coutinho, two vastly expensive signings who have delivered negligible impact.
In short, the big teams have spent huge sums to acquire the next generation of elite players, and none of them - yet - have worked out. There is still time in some cases but the league quality at the summit is clearly suffering as a result.
FC RATING
As per our FC Player Ratings, there is no La Liga player who isn't playing for Barcelona or Real Madrid in the top 50, and even then the next highest is 35-year-old Santi Cazorla.
The other big leagues are healthily represented by a mix of players but Spain's representatives in the Top 50, Casemiro and Dani Carjaval are youngest, but both are 28, and in terms of FC's Golden Boys - the best young stars under the age of 21 - just Ferran at Valencia threatens the list.
In team ratings, we see a picture developing, too. Barcelona's rating of 89 is the only side in the Top 10, and other than Real Madrid, Getafe are the only other side to have a rating higher than 80; by contrast there are five Premier League teams, five Serie A teams and four Bundesliga teams with a mark above that.
La Liga still has matches that are thrilling and well worth tuning in for, but by its own high standards it is struggling to tell stories and develop box office talent. At the moment, quite simply, there's better football to be had elsewhere.