In 2020 we need to stop pretending that injuries are simply part of the game.
Some injuries are freak, and unavoidable. ACL's snap, legs are broken, heads clash together. It's the side-effect of a contact sport and there's very little that can be done about this without destroying the essence of the game.
But, as we've already established via AI injury specialists Zone7 and their study conducted over three seasons and 14 professional football clubs, nearly 60% of the 550 injuries they recorded in that period came from four body parts; hamstring (18%), knee (16%), adductor (12%) and quadriceps (12%).
In a normal season, at this time of year, the pressures placed on players are intense, to the point where FIFPros 'At the Limit' report produced nearly a year ago - well before the pandemic - already served notice that player's bodies are failing under duress. With International breaks in September, October and November, long travel, different coaches and fitness regimes, things are already bad.
At the moment we're witnessing what happens when you combine that inconsistency of approach with the most intense football calendar ever devised. Players break.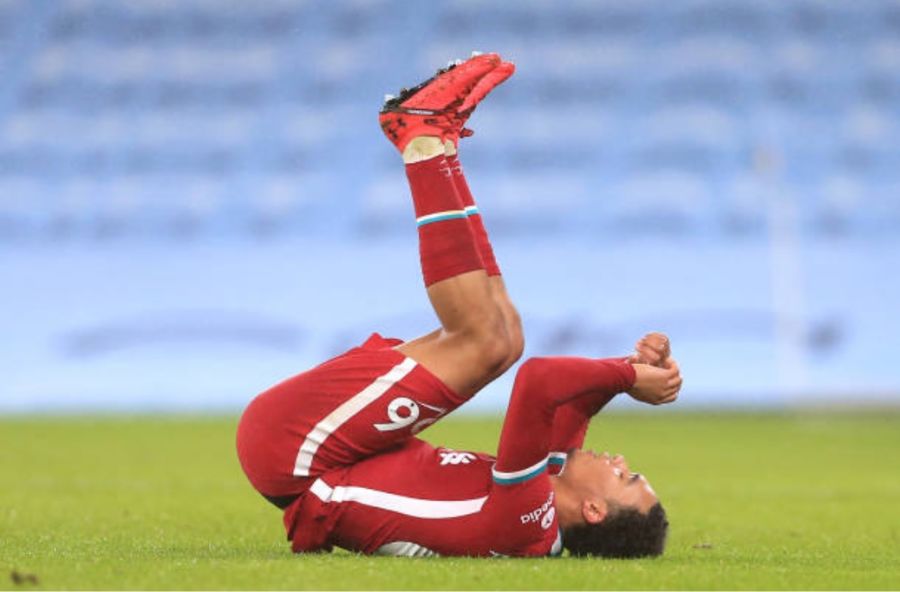 Trent-Alexander Arnold, slumped on the turf, exhaling heavily as he clutched his calf knowing his game was over, was the visual representation of the problem here.
Trent is tired. He's played 954 mins for Liverpool in the league and Champions League either of side of picking up an knock for England he had no time to recover from. Luke Shaw (hamstring). Marcus Rashford (muscle strain). Karim Benzema (hamstring). Ansu Fati (knee). Houssem Aouar (muscle strain). Joshua Kimmich (knee). Just some of the high-profile injuries sustained this weekend alone. Trent is tired - players, as a collective, are tired.
There aren't many multi-partisan issues in football these days, but player welfare is one of them. FC
There aren't many multi-partisan issues in sport these days with such fragmentation and conflicts of Interest, but player welfare is one of them. Pep Guardiola and Thomas Tuchel have been clear that the status quo is 'killing' players, while Jurgen Klopp defended Ole Solskjaer for criticising Manchester United's 1230KO on Saturday when they had been in Turkey against Basaksehir until after midnight on Wednesday.
The stock response from some quarters has been that BT Sport's slot is 1230, Sky's is Sunday at 1600, and so Everton v Man Utd was the second best match of the weekend so BT were within their rights to select it. And that if they want to retain the value of the broadcast deals, they should get on with it.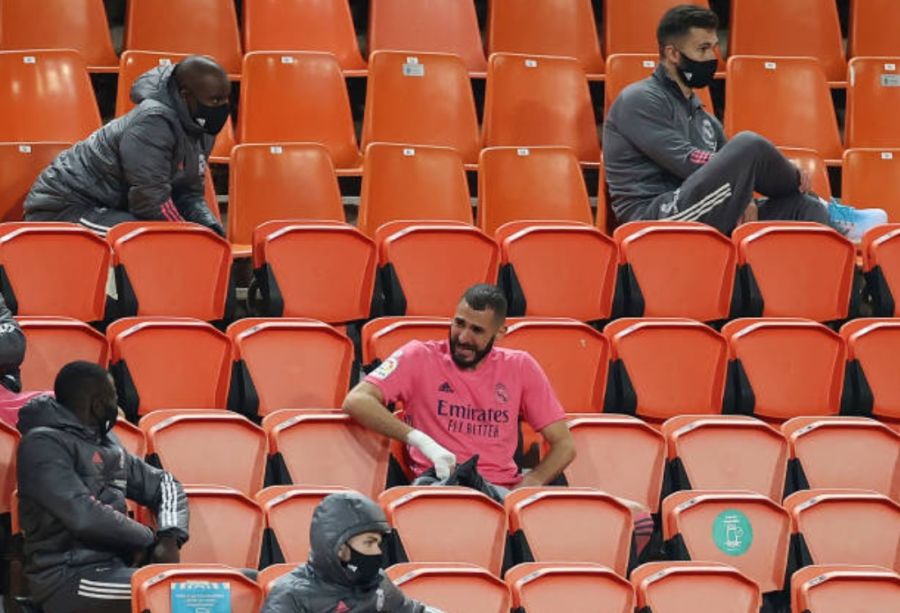 But even if you have no Interest in player welfare, you might at least care about the quality of the action. Man City against Liverpool was intense, exciting, brilliant for 45 minutes. The second half was a procession as battered players limped towards the final whistle.
And what of the ongoing political battle between UEFA and FIFA? FIFA tried to make a land grab in Europe by organising a Club World Cup involving 24 teams at some point, and UEFA respond with the Nations League. It's more matches, it's more strain, it moves us closer to breaking point.
And these two governing bodies don't even realise that they are risking the death of International by consistently pitting clubs against countries. Remember - it took until 2008 for FIFA and UEFA to admit liability for played injured on International duty and pay out compensation. This has been a one-way relationship for far too long and if the governing bodies continue to push their luck, there might not be International football in a decade's time.
READ MORE:
Preventing injuries is football's next data evolution
We are killing players - the coronavirus crisis has put the football calendar into sharp focus
None of this is necessary. We want the best players at the peak of their powers, not encumbered by obsolete tradition and systemic greed exploiting their abilities.
And what's more, there is the technology to avoid the injuries happening even with an untenable schedule. Zone7 - who have been working with Getafe, Rangers and other established European clubs - gather millions of data points on players and use their AI software to produce risk profiles, an injury severity forecast and subsequently an optimal workload plan.
Clubs are happy to use Big Data for scouting and tactical analysis but seem to still treat days lost through injury as a circumstance of competitive sport.
It doesn't have to be. There's a better way. And it will lead to better football for all of us to enjoy.