If the coronavirus has shown one thing, it's that the current make-up of the football calendar has been rendered completely untenable.
The outbreak stopped all football competitions in their tracks, and the battle continues to find gaps for all self-interested parties in the 2020-21 season.
Indeed, the recent leaked 'Big Picture' document outlining reform for English football specifically notes the reduction of leagues to 18 teams from 20, and the abolition of the League Cup.
But the problem was all too apparent long before now. While FIFA and UEFA were desperate to load additional competitions onto exhausted players, coaches warned that a reckoning would be coming. While no-one expected something like this to be it, the consequences are however likely to be significant for the future of the game, how often we play, and how many competitions we have.
FC spoke to sports scientists and other figures within the game to establish what should be done now, in this moment of crisis to ensure we have the breathing space, and required protection of players to avoid this situation arising again.
International Breaks
Clubs should, and will, get more frustrated. Sending players around the world for this international break is borderline lunacy and the farcical nature of some matches, such as Ireland's five call-offs before their match with Wales only to find that some of them were false-positives for covid, just adds fuel to the sporting integrity debate.
Releasing multi-million pound talents against [largely] inferior opposition just begs for increased fatigue, as well as training with a different regime of staff, physios and equipment. And it's the idea that each player can be the same when it comes to physical recovery that makes the least sense. Some take longer than others to reach peak fitness again. But by any standards, the time we are giving them isn't enough.
Their has been a seismic change in intensity in the modern game, particularly when it comes to sprinting. A sports scientist told FC: "Sprinting has the highest metabolic cost on a player so it requires the most recovery. At some point, players are going to start breaking.
"You can look at the main body of players and peak years used to be 27, 28 or 29 and they're now becoming 23, 24, 25. Players start to drop off."
It remains a true oddity that clubs, despite the compensation provided for their services by FIFA and UEFA, continue to put up with it. Coaches these days can see their fortunes change from one month to the next; losing a star as a result of a knock collected playing for a team other than the one who pays their wages is becoming ridiculous.
If we don't learn to deal with our players in a better way, we will kill the beautiful game.Jurgen Klopp, Liverpool
Furthermore, FIFA's Club Protection Programme (CPP) provides compensation to clubs if players are injured on international duty, up to a maximum of €7.5m over 365 days. This is capped at €20,548 per day. That sum wouldn't cover the salary of Neymar, not even close, and it does not cater for rehabilitation costs (both physical and mental), the book value of a player's future transfer fee post-injury, or for the participation impact of losing that player for an extended period.
As transfer fees and salaries continue to increase, the CPP, only recently renewed through 2022, appears increasingly outmoded and of little use to the poor coach who welcomes his star back on crutches, or in this case, faces self-isolation as a result of covid.
It's true that clubs are receiving more in compensation for releasing their players to international duty than ever before - with the number expected to reach in the region of €200m for Euro 2020 next year - but there's a lot of nations, and a lot of players. The spread is wide and if you lose a key asset for an extended period, the method of reparation doesn't really alleviate the problem.
'WE ARE KILLING PLAYERS'
As per FIFPro's At the Limit report into player workload, the likes of Heung-Min Son, Sadio Mane and Mo Salah between them played 214 games in 2018, and travelled 260,000km just to participate with their national teams. In short, we are killing our best and most exciting players, working them into the ground at the behest of a group of competing organisations - domestic club football, European club football, international football - all of which have no obligation to work together on a schedule and who all want their pound of flesh.
The world kill is not used lightly. Pep Guardiola referenced it when alluding to the 'crazy schedule that is killing our players' when asked at the Premier League's Asia Trophy in pre-season, while Jurgen Klopp added, "If we don't learn to deal with our players in a better way, we will kill the beautiful game."
Clubs want their players to be at the top of their game, and fans want to see the very best of these players on a consistent basis, not pale, exhausted imitations, wheeled out so often they can barely function. The situation feels unsustainable and a tipping point may soon be reached.
As former Dortmund defender Neven Subotic highlights, "We have short life spans in the industry, but we are the ones affected by policy." Meaning their earning potential is stymied by age. And the best way to alleviate that is to play less games. Will some of the next generation simply decide that international football isn't for them? Will they look long-term and decide their ability to be paid at the highest level deep into their 30s is more important than stepping out against San Marino?
FIFPro recently polled 543 players and quizzed them on what they felt about their current schedules. 60% of players reported that long flights were having a negative impact on their recovery, while 64% believe they are not sufficiently rested.FC
SHOULD FIFA BE WORRIED?
Players play international football because they either love their country. There does remain an intrinsic sense of pride behind national team football, and the history that comes along with it.
FIFA, in their Club Protection Programme release, stress they 'recognise the role the clubs play in providing players for international competition', a statement so glaringly obvious that it goes some way to represent the arrogance these bodies have when it comes to being granted access to players at all.
Remember, until 2008 there was no compensation programme to speak of if players were injured on international duty. It took Club Charleroi to step up, who sued UEFA after it demanded Abdelmajid Oulmers play for Morocco in an international friendly despite carrying an injury and Charleroi promptly lost him for eight months as a result.
Supported by the G14, the cabal of the most powerful club sides in the world, an €860m suit was launched against UEFA, seeking costs for players who had been featuring for their national teams without any financial incentive to the clubs. UEFA, running scared, agreed with the G14 that the suit be dropped if a compensation scheme were to be introduced.
FIFPro recently polled 543 players and quizzed them on what they felt about their current schedules. 60% of players reported that long flights were having a negative impact on their recovery, while 64% believe they are not sufficiently rested. And it is international football that is to blame for the majority of this opinion.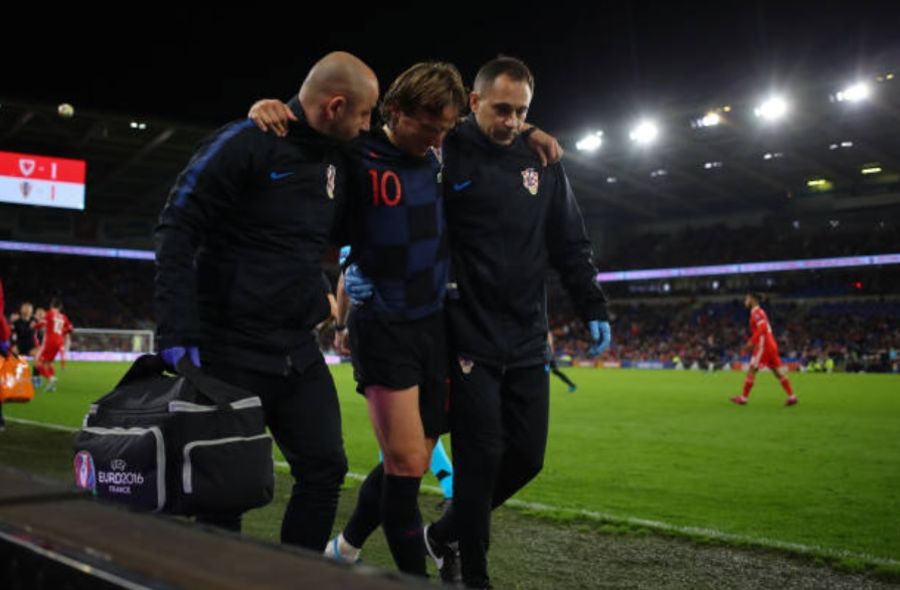 There are many obvious reasons why FIFA would be reticent to change anything. Firstly, as always, the revenue generated from the thousands of matches played would be irreplaceable. And a qualification process means every team gets a chance to be at the final tournament, with every one of those teams granted a single vote to induct the next FIFA president. The one who tears up the system and leaves minor nations sidelined would be open to a rival candidate whose entire election campaign would be based on doing the opposite, and would likely win.
But this is no longer just about growing the game in every sense. It's about the ability of the world's best players to be at their best for as long as possible, and not crippled by a system designed to milk their talents for whatever they are worth. Because where is football without the next Messi or Ronaldo?