The pros for signing Lionel Messi are obvious and need no explaining whatsoever.
But what are the reasons against signing the greatest player ever? Believe it or not, there are a few.
Let's take a look.
The reasons against signing Messi
1. His Salary
Messi is thought to be on close to £1m PER WEEK, an astronomical sum that has been a burden even for an institution like Barcelona who have the highest revenues of any team in the world.
Therefore for others to afford him - Manchester City, Inter, or any other - there would have to be a financial package that would almost certainly obliterate their wage structure and usurp any transfer dealings they had in place.
Messi is not shy in knowing his value, as shown by the add-ons in his current deal - including bonuses and image rights, which brings his annual salary in the region of £100m per year - and he's unlikely to waver from that arrangement for anyone.
And even if he does lower his expectations, in order to secure another project, then his salary will still be far higher than anyone else's.
2. Dominance of Style
If you buy Messi, you buy into the way he wants the game to be played. It's arguable that since Pep Guardiola left in 2012, every coach that has been installed has been to appease Messi rather than manage him.
The late Tito Vilanova was Guardiola-lite, Tata Martino lasted just a season, while Luis Enrique was more than happy to cede to the Argentine, as was Ernesto Valverde.
Therefore if you bring in Messi, you have to accept his brooding looks from the corner of the room, judging you, assessing you and your team, your tactics and your philosophy. For some, like Guardiola, it would make no difference. But for others it could be overbearing to the extent that Messi ultimately takes control of the style of play - for better or worse.
3. Abandoning Philosophy
Teams these days, particularly at the highest level, plan two or three transfer windows into the future. The budgets required, which players will be acquired, which players will be moved on, is all handed meticulously. Obviously these plans are subject to change, but no signing would blow your strategy into oblivion more than signing Lionel Messi.
He not only impacts who else you are looking to bring in, but also how the team will play on the pitch. It's simply unavoidable that the play will revolve around him and, as a result, any approach which doesn't place him front and centre is likely doomed to failure.
If you're not doing that, there's simply no point in bringing him in.
4. Baggage
You buy so much more than Messi when you bring him in. Many of the tertiary benefits - merchandise, global resonance, relevance - has to be balanced with the expectations not only of the club on Messi, but of the other way around.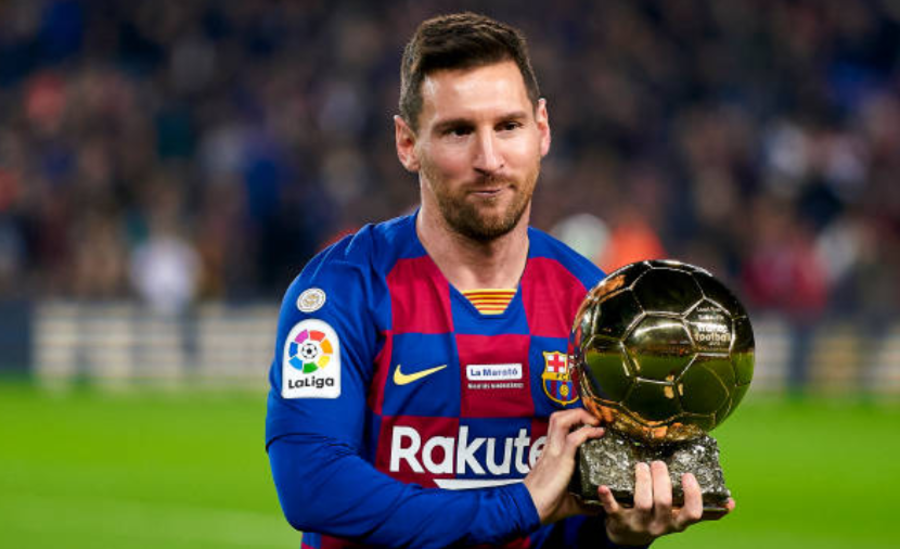 If you bring in Messi everyone at the club, all of the media, everyone, will expect God-like numbers of the kind he regularly amassed in Spain. They will expect teams to be smashed on a regular basis and a whole swathe of trophies. Everything moves to the next level.
Likewise, Messi isn't uprooting his entire life to go somewhere to not win anything. He wants another two shots, at least, at the Champions League. This isn't a late-career move to go through the motions. Therefore if you bring him in, you better be ready for, maybe, the most intense Messi of his career. Because he knows that time isn't on his side and he can't abide transition seasons, or restructuring.
5. Age, and Doubt
There's no doubting that Messi is still the greatest player in the world but he's also evolving as a player, dropping deeper and becoming even more of a playmaker than ever before. This is highlighted by his 24 assists.
Also, more than ever before, he has to pace himself through matches. It's often been said that Messi takes 'time out' to assess the opposition at the start of each half, but he is also taking down time later in matches too, to give himself a chance to make it through the 90 minutes (something else which is largely non-negotiable, Messi doesn't do subs).
And there's also the fact that it's very difficult to assess when the downturn of a player of this genius will actually begin. It hasn't happened - yet - but if it happens suddenly a club would be left with a huge wage bill for someone that is actively disrupting the team's development.
It's unlikely given the talent - Messi at 40 will still have more ability than almost anyone - but there's a lack of speed of movement which can't be avoided.
READ MORE:
Does Messi want to leave Barcelona? No. Could he? Yes...
The terrible 2020 which led to Lionel Messi's Barcelona ultimatum