Paris Saint-Germain have grown used to the feeling of disappointment in the Champions League in recent years. This year, that sensation is different. This year, they came within touching distance of the trophy.
For much of the last decade, the Parc des Princes side have been among the perennial favourites only to find new and innovative ways to crash out. From the collapse of La Remontada to the limp exit at the hands of Real Madrid in 2018 to the controversy of Manchester United last year, PSG have failed to live up to their billing.
Neymar's tears in the dugout were proof that only fine margins denied them the trophy. Bayern might have bossed the match, but PSG had their chances. They found FCB keeper Manuel Neuer in inspired form, while they produced the type of well-drilled defensive display that many forgot they were incapable of doing.
Champions League Final MOTM: Joshua Kimmich
Only a momentary lapse as they scrambled to transition from attack into defence, which they failed to do adequately to stop Joshua Kimmich crossing for Kingsley Coman to head home the decisive goal, thwarted them.
For once, this was an experience that they could draw genuine positives from.
Playing in the 'Final 8' setting proved both a blessing and a curse for Thomas Tuchel's side. On one hand, it allowed them to foster a team spirit the like of which PSG have been notoriously said to be lacking in previous years, but on the other it was evident at key moments that this was a group of players who had not enjoyed the benefit of playing competitive football for the best part of five months.
Mbappe notably praised the "World Cup vibe" around the training camp, yet where the young forward had succeeded spectacularly at Russia 2018 with France, netting in the final against Croatia, he came up short in Lisbon.
Indeed, both him and Neymar – the two posterboys of this PSG era – failed to score a single goal in the club's three matches, a virtually inconceivable statistic given the opportunities with which they were furnished.
Even with Neuer in monumental form, in regular circumstances they would both be heavily backed to profit from the situations they had during the first half of Sunday's clash.
Also notable from Sunday's final was the lack of depth that PSG possess in their squad compared to their rivals.
Where Bayern were able to introduce the likes of Philippe Coutinho, Ivan Perisic and Corentin Tolisso from the bench, PSG were forced to lean upon a half-fit Marco Verratti, Layvin Kurzawa, the hopelessly out-of-form Julian Draxler and cult hero Eric-Maxim Choupo-Moting.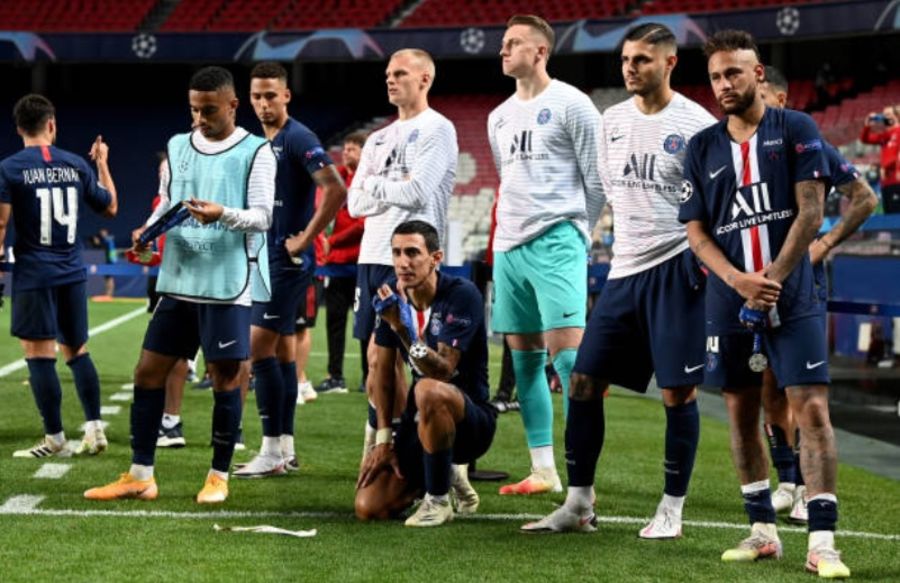 Had they needed to, Bayern might have called World Cup winners Benjamin Pavard, Lucas Hernandez and Javi Martinez. Had the reserves of the two clubs been forced to play off, the winner would have been comprehensive, and to that end the thrilling spirit that has been the Final 8 was undoubtedly of benefit to the Bundesliga side.
PSG, therefore, need to invest in their squad. Bayern have shown them that this does not necessarily mean spending outrageous sums of money. The Qatari-owned side have become renowned for their sledgehammer approach to transfers, relying on big deals to sign players even as average as Leandro Paredes, yet they should look to the Allianz Arena, where a more subtle approach has paid dividends.
The Parisians, too, must treat their youth academy with the respect it merits. Having spent years of Qatari ownership shunning their most promising young talent, it is ironic that one such player in Coman has cost them the game's greatest prize.
After years being reliant on individualism, the Final 8 forced PSG's stars to adopt a more down-to-earth attitude, and while the glamour of the Parc des Princes side shows no signs of fading, the route to attaining their ultimate goal is to embrace this new mentality, both on and off the pitch.
Do that and the fine margins next season may just favour them.