The 1995-96 English Premier League title was won by Manchester United, after long-time leaders Newcastle United squandered a gigantic 11-point lead in the run-in. United, who had sold a number of experienced players to rely on a talented crop of youngsters and, after a suspect start, proved their worth and reeled in Kevin Keegan's men in the second half of the campaign.
CHANGES
For Manchester United it was more about those leaving than those arriving. Sir Alex Ferguson had decided to move on key first-teamers Mark Hughes and Andrei Kanchelskis, while Paul Ince moved to Inter for a fee of £7m.
Rather then reinvest that revenue, Ferguson instead turned to what became known as the 'Class of 92'; Paul Scholes, David Beckham, Gary Neville, Phil Neville and Nicky Butt all developed into regulars.
Arsenal made a major signing, acquiring Dennis Bergkamp from Inter for £7m and though criticism would come for his slow start to life in London, he would soon prove his class.
Stan Collymore's form for Nottingham Forest made him a much-coveted talent and Liverpool chose to gamble big, spending a record £8.5m to pair him with Robbie Fowler.
Chelsea, under Glenn Hoddle, made the eye-catching signing of Ruud Gullit, while Middlesbrough turned heads with the purchase of Brazilian playmaker Juninho.
But it was the business done by Newcastle that set them apart and established a genuine title contender. Les Ferdinand had bullied defences for QPR and his move proved extremely fruitful for his new club, while the charismatic David Ginola was set to captivate audiences. Mid-season they brought in the world class attacker Faustino Asprilla from Parma for £7.5m.
Coming up from the First Division were just two sides due to league reconstruction reducing the number competing in the top flight from 22 to 20. Middlesbrough and Bolton Wanderers both went up.
SEASON SUMMARY
From the beginning of the season Newcastle were devastating, their inimitable style proving too much for the rest of the league. Their focus on all-out attack meant that their games were exciting and action-packed, but it also meant that defeats were inevitable.
Newcastle had built up a five-point lead but a sticky spell in December saw dropped points against Wimbledon and defeat away to Chelsea. Manchester United, meanwhile, had improved from a shocking start in a 3-1 loss at Aston Villa and, crucially, could welcome back Eric Cantona from his eight-month ban for assaulting a fan the previous season.
Cantona's experience and guile coupled with youthful exuberance proved to be a potent mix and with Andy Cole improving with each game, United begun to improve. They emerged from a miserable December which included losses at Liverpool and Leeds to defeat Newcastle at home 2-0 to remain within touching distance of the leaders.
Liverpool, thanks mainly to Robbie Fowler's goals, were just about keeping pace, too, though both were nine points behind at the beginning of February and Newcastle remained a devastating force.
Then, with such a huge lead established, Newcastle suffered from the fear of the finishing line being in sight. West Ham beat them 2-0, while they could only draw 3-3 with relegation-threatened Manchester City. That meant that by the time United arrived at St James' Park in early March, the lead was four, though Newcastle had a game in hand.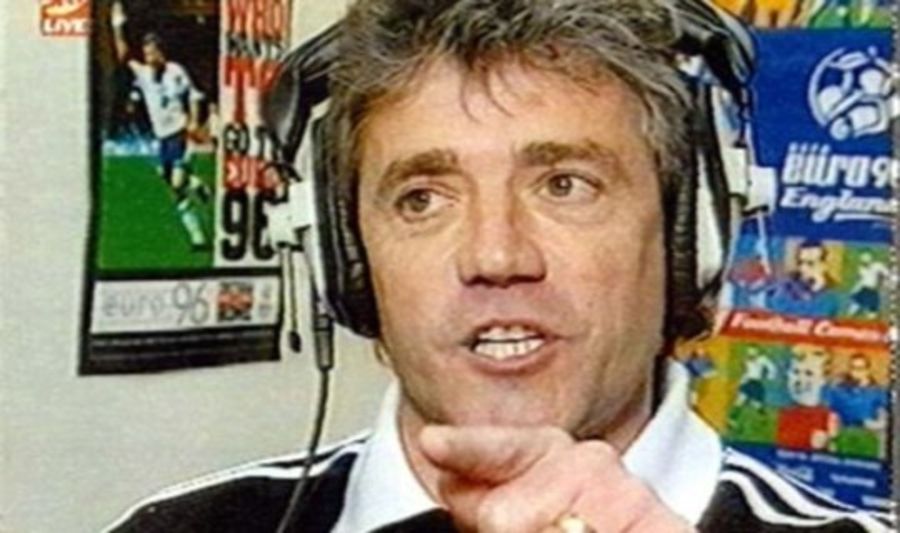 It was, in many ways, a smash-and-grab win from United. Newcastle totally controlled the first half and had it not been for Peter Schmeichel being in unbeatable form, making a string of inspired saves, the game would have been up long before Eric Cantona's back-post volley sealed the win.
United were the veterans of this situation and it begun to show. With Liverpool drifting behind United moved level on points within three weeks, and though Newcastle still had games in hand, they were not points on the board. Defeat to Arsenal followed then, in arguably the greatest Premier League match in history, Liverpool scored in stoppage time to win 4-3 and leave Newcastle, and Keegan slumped in defeat.
Meanwhile Cantona was proving to be United's talisman, scoring the winner in four 1-0 victories, while scoring in the 89th minute to grab a draw at QPR. When Newcastle lost again, this time 2-1 at Blackburn, United had incredibly opened up a six-point gap.
And yet, it wasn't over yet. United's grey-kit fiasco led to a 3-1 defeat at Southampton and reduced the gap to three, with Newcastle still having played a game less. Keegan's side finally fulfilled that extra fixture in the last week of the season. United had just one game to play, and Newcastle required victory to send the teams level on points going into the final match. But after beating Leeds Keegan embarked on his now-infamous 'love it' tirade towards United and Ferguson. Three days later they could only draw at Nottingham Forest. It was all over bar the shouting; United won easily, 3-0 at Middlesbrough, and, in unlikely circumstances, were champions.
At the bottom, Bolton Wanderers, QPR and Manchester City were consigned to the drop, the latter on goal difference from Southampton and Coventry City.
AWARDS
PLAYER OF THE SEASON
ERIC CANTONA
The Frenchman's influence upon his return from suspension was not difficult to calculate - without him, Newcastle would have been champions.
MANAGER OF THE SEASON
SIR ALEX FERGUSON
His steadfast faith in his young players reaped dividends as they developed into the best team in the country.
YOUNG PLAYER OF THE SEASON
ROBBIE FOWLER
Even at such a young age, Fowler had already developed into one of the most devastating goalscorers the league had ever seen.
TOP GOALSCORER
ALAN SHEARER - 31 GOALS
Despite Blackburn suffering a hangover from their title win, Shearer was still able to strike an astounding 31 goals.
TEAM OF THE SEASON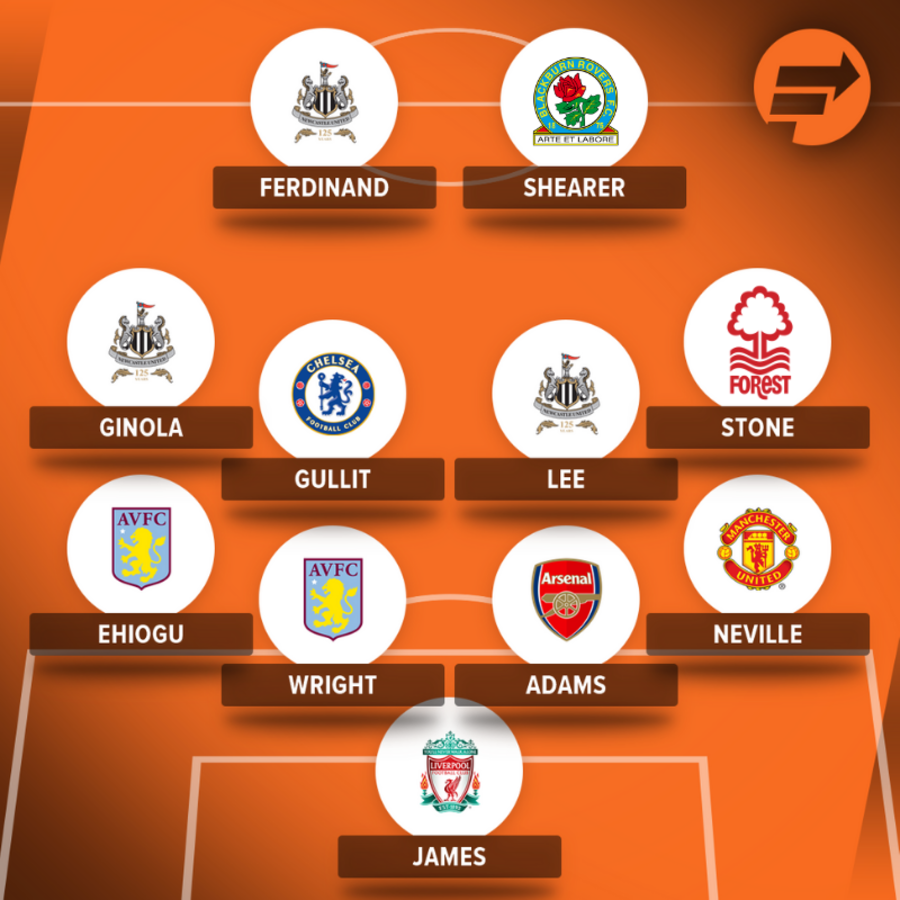 GOAL OF THE SEASON
TONY YEBOAH'S control on the knee, shimmy past the defender and exocet missile into the top corner was the deserved winner.
MOST EXPENSIVE TRANSFER
Stan Collymore
Nottingham Forest to LIVERPOOL
£8.5m
KEY MOMENT OF THE SEASON
Cantona's volley away at Newcastle was the unquestionable moment when United smelled blood and hunted the leaders down.