Diego Maradona has left us at the age of 60. One of the greatest we've ever seen is gone, a life more than lived, a legacy more than left.
To understand the magnitude of Diego's life and the people who he impacted, the definitive place to look is in Asif Kapadia's relentless documentary about the Argentine genius.
It is a proper telling of a man released, and disturbed by, his genius in equal measure, and with Kapadia in charge we get the full story.
Of Kapadia's other high-profile works, Senna is an utter masterpiece, easily one of the greatest sports documentaries of all time, and given his handling of the source material there it's frustrating that we had to wait nearly another decade to see how he would handle Diego. We can be glad he got to see it before he left us.
Kapadia chooses to commence the story proper in Naples, whizzing through a montage of how Maradona got to that point. It is expertly done; you don't need to know the particulars of Boca, Argentina and Barcelona to understand what comes next, and if you already know you don't need to watch it again. We are shown the Andoni Goikoetxea tackle shattering his ankle while in Spain and his subsequent ruthless retribution, but the real heart of this epic begins in Italy and Kapadia knows it.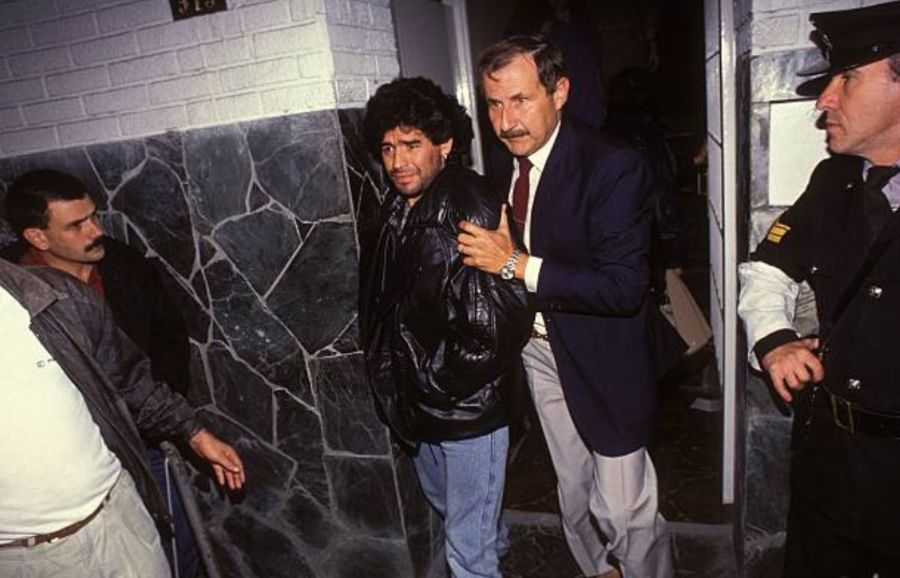 When we are immediately introduced to a reporter asking a question about the influence of the Camorra, the Neapolitan mafia who control(led) the city and ultimately took Maradona under their wing, you know there's going to be a depth of coverage that will analyse the man as well as the footballer, and the results are dizzying.
We get handheld footage from two sources; one batch was recorded for a documentary that was ultimately never made, the second from reels his ex-wife had found at home, and it gives us an entry into Diego's life that verges on harassment. Unless it's match footage, the camera is never further than six feet from his face and often much closer.
It feels invasive, and the viewer is often left wondering what's going on under those curls. What's he thinking about right now, as a gaggle of reporters shove recording equipment under his nose? Is this all worth it, maybe? No, he admits in a recorded interview that he'd still be in his Buenos Aires favela otherwise. Is he attempting to calculate how many lies he's told, about the cocaine, the bastard child, the handball, the Camorra, everything? That's the most fascinating element of the documentary, watching the camera linger and trying to work out what the world's greatest footballer, but one distinctly average human, is going through.
Diego has had a life that is both tremendous and terribleFernando Signorini, personal trainer
There are fascinating insights into his playing style; he admits that he had to find the balance between utilising his incredible skill at the correct tempo for the Italian game. Move too fast, and his touch would have been lost, move too slow, and his touch wasn't there at all.
But it's made clear by those close to him from the beginning that while at Napoli two personas emerged; Diego, the boyfriend, the keen trainer, the generous, likeable team-mate. And Maradona, the mythological, chemically-induced alter-ego that became, literally, the most hated man in all of Italy. And the transition is right there in celluloid, a slim, charismatic figure descending into a bloated, coke-fuelled caricature, leaving a literal trail of destruction in his wake.
Diego is quite obviously an intelligent man in the street-smart sense, but the moment cocaine enters his bloodstream for the first time he is granted an instant, readily-available painkiller, and those around him completely enable it. The Camorra provide it on tap, at any hour of the day, while the documentary actively discusses Napoli team-mates providing urine samples to pass the (admittedly lax) doping tests.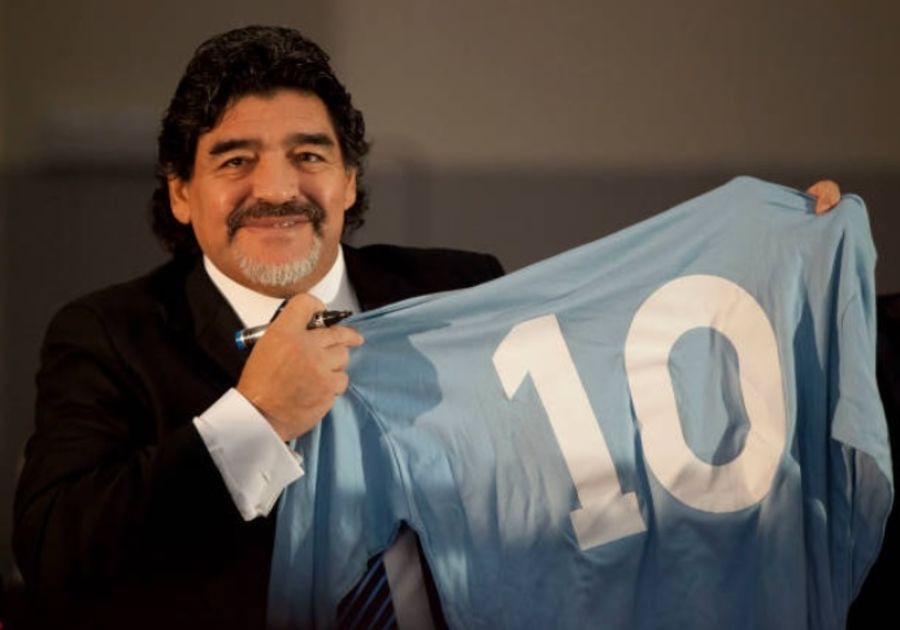 But perhaps Kapadia's greatest achievement is presenting a man who lets most people in his life down by his own admission, his wife, children, mother, father, and yet still extracting our sympathies. Watching him squeeze into a suit to be paraded on a talk show years after his inevitable drug ban, chin competing with the collar of his shirt for space, and lay bare the extent of his addiction as tears roll down his cheeks is more harrowing to watch now than ever.
And the original score produced by Antonio Pinto hits all of the right beats. It rises and falls with the protagonist in thrilling fashion but doesn't over-egg a story that doesn't need artificiality. Diego's is one of a Hollywood actor or a rock star who had it all until excess got in the way.
As his personal trainer, Fernando Signorini, says of his friend: "Diego has had a life that is both tremendous, and terrible." Both are given equally memorable treatment by Kapadia and as the credits roll, the director gives you the choice of how you want to remember him - as the troubled, flawed, person who was good at football, or the transcendent No. 10 who in the eyes of some Argentines can never do wrong. It's a tough decision.
It will stand up to numerous re-watches, and is all the more poignant after the man has been lost. RIP Diego.