Real Madrid finished their season with a surprising comeback as they beat Europa League finalists Villarreal 2-1.
While the win may not have changed much in terms of the Spanish title race, the result now means Zinedine Zidane's side finished the campaign in second place and two points behind their city rivals Atletico Madrid.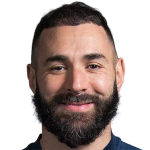 Karim Benzema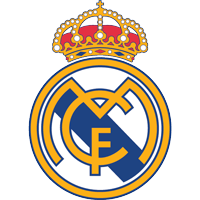 S
For much of this season Karim Benzema has been the man tasked with pulling Real Madrid out of the fire and setting them back on track.

And while the overall result may not have been what the capital side were looking for, their French striker was once again on hand to do what he's good at.

Benzema technically put the ball in the back of the net, when he scored in the 56th minute to level the scoring but VAR took another look at the play and deemed the striker offside.

Then, as defeat looked certain, the senior striker showed up at the right moment when he latched on to a pass and unleashed a perfect strike from the edge of the box, only to then set up Luka Modric for the winner just before the full time whistle went.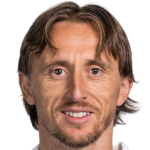 Luka Modrić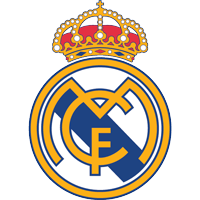 MCL
If Benzema has been Madrid's player of the season then Modric will undoubtedly be sitting comfortable in second place.

The Croatian midfielder buzzed around the pitch on Saturday with his characteristic suave touches and precise passing, ensuring the home side were often in control of possession if not the scoreline.

As if that wasn't enough, the midfielder also popped up to score the winning goal in additional time when he picked up a rebound and fired a shot into the top right corner from a shot on the edge of the box.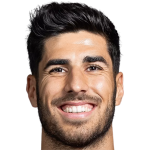 Marco Asensio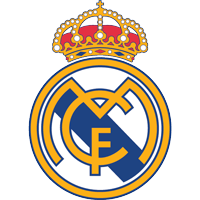 WR
Zidane undoubtedly needed a huge performance from all of his players on Saturday if they had any hope of overcoming this season's Europa League finalists and while some did perform, one that was sorely lacking was Marco Asensio.

Throughout the first half the attacking midfielder offered very little in attack, as his only notable highlight came just before the half hour mark when he tripped an opposing player for a foul. His second half performance wasn't much better and after just 12 minutes Zidane decided to pull him off for Isco.

Saturday's clash was the third game in a row that Asensio has failed to score or assist for his side and when we stretch that back to the last 12 games the Spaniard is sitting on just one goal. A poor run of form that characterises Madrid's floundering end to the season perfectly.