Pep Guardiola's net spend heading into his fifth season at Manchester City is negative £533m.
That's... quite a lot. There are a few caveats; he inherited an ageing team, particularly at full-back, with all of his options there requiring replacement. And the money he has spent has delivered two of the most successful Premier League seasons ever.
And how many of the signings were actually failures? Maybe not as many as you think. Let's take a deeper look.
2016/17
| | | | |
| --- | --- | --- | --- |
| Player | Signed From | Fee | Hit/Miss |
| John Stones | Everton | £50m | MISS |
| Leroy Sane | Schalke | £47m | HIT |
| Gabriel Jesus | Palmeiras | £29m | OK |
| Ilkay Gundogan | Dortmund | £24m | HIT |
| Claudio Bravo | Barcelona | £16m | MISS |
| Nolito | Celta | £16m | MISS |
Persistent hamstring injuries prohibited John Stones from becoming a regular in Pep's first season and since then he has clearly lost the coaches' faith, something that he has never looked likely to recover. If there was a way to move him on at the moment, City would entertain it.
Leroy Sane was a spectacular hit, and the failure here is not in the signing itself but the inability to keep him happy. Pep at times didn't trust him in big matches and was regularly seen berating him on the touchline for not complying with his tactics. As a result when Bayern made their interest known, Sane was never going to stay and City will be worse off because of it.
Gabriel Jesus; his numbers are up there with Sergio Aguero but he has never truly convinced that he could be the long-term replacement for the Argentine, therefore there is a muted response to what he offers the team.
Ilkay Gundogan has been a trusted member of the team, particularly in Europe, and Pep has been happy with his output. Claudio Bravo, meanwhile, was a stop-gap arrival due to Joe Hart being an unsatisfactory ball-playing goalkeeper, and though that decision was the right one given Hart's decline, Bravo became somewhat a figure of fun in English football.
Nolito was and is a great player, but was already pushing 30 and was given minimal minutes, making just nine starts before returning to Spain with Sevilla.
2017/18
| | | | |
| --- | --- | --- | --- |
| Player | Signed From | Fee | Hit/Miss |
| Aymeric Laporte | Athletic | £59m | HIT |
| Benjamin Mendy | Monaco | £51m | MISS |
| Kyle Walker | Tottenham | £48m | HIT |
| Bernardo Silva | Monaco | £45m | HIT |
| Ederson | Benfica | £36m | HIT |
| Danilo | Real Madrid | £27m | MISS |
| Douglas Luiz | Vasco da Gama | £11m | N/A |
Aymeric Laporte has been an unqualified success and for a reason as to why, look at how City's defensive performances declined during his spell out with a knee injury in the 2019/20 season.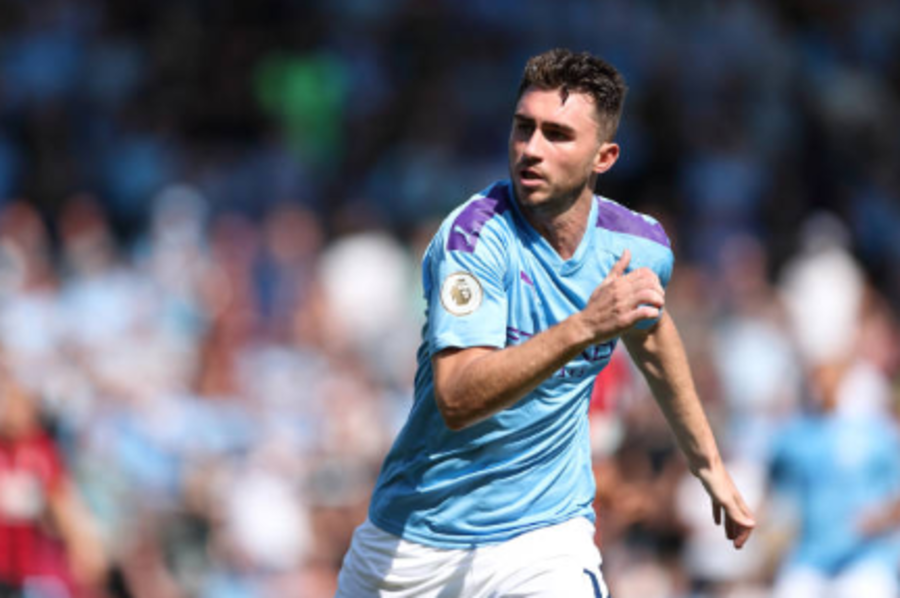 Benjamin Mendy's mixture of lacking fitness, injury and social media antics has far outweighed his contribution on the pitch. He has made just 32 starts in three seasons in Manchester and a player who seemed to be a natural offensive fit just hasn't been able to find his rhythm whatsoever, to the point where both Oleksander Zinchenko and Joao Cancelo are clearly ahead of him in the pecking order.
Kyle Walker has largely been a hit, giving City an additional dimension that was lacking with the likes of the ageing Pablo Zabaleta filling that position beforehand. He remains somewhat of a defensive liability but his offensive attributes have been well-used, in the main.
Bernardo Silva has been unquestionably a shrewd arrival and the potential heir to his namesake David, but for some reason has been frozen out by Guardiola towards the end of the 19/20 season. But judging his overall impact and value at the time, he has proven an excellent acquisition.
Ederson may have dropped a few ricks recently but his contribution to the team has been as an 11th outfield player, displaying an enviable range of passing from a position more akin to a libero than a goalkeeper. It's given the team a completely new dimension in line with the evolving role of a shot-stopper.
Danilo was a strange signing at the time and it never looked anything other than that, while Douglas Luiz is now at Aston Villa and may return to the club eventually, so is difficult to grade him.
2018/19
After a record-breaking points total, City and Guardiola chose to tweak rather than completely revolutionise and Riyad Mahrez became the only arrival.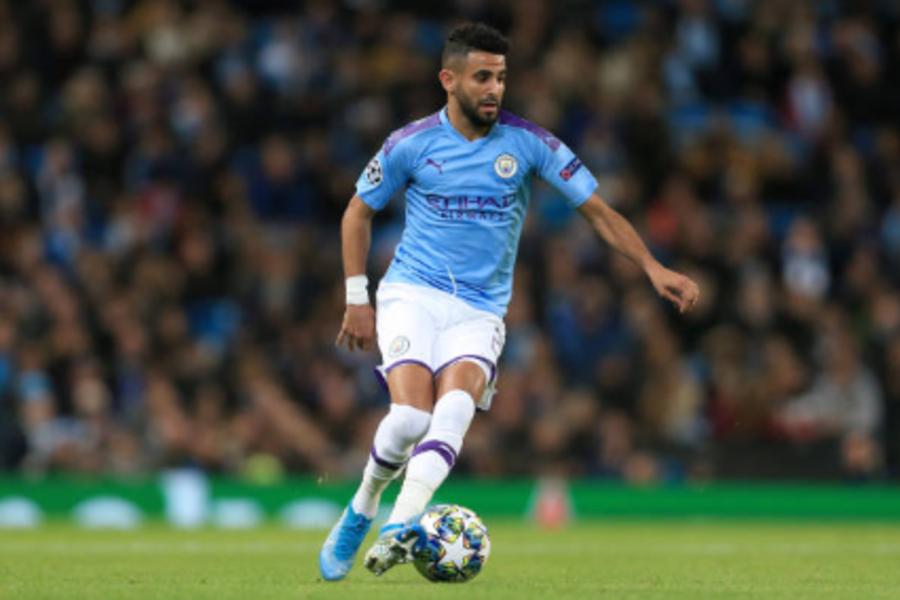 It's arguable he remains underrated by both Guardiola and the watching fans; his creative numbers in terms of actual and expected goal and assists place him among the best in the league yet his minutes have been limited in league matches this season, playing less than 2,000 in total.
But his overall contribution has been a net positive to City since his arrival.
2019/20
| | | | |
| --- | --- | --- | --- |
| Player | Signed From | Fee | Hit/Miss |
| Rodri | Atletico Madrid | £63m | HIT |
| Joao Cancelo | Juventus | £58m | OK |
| Angelino | PSV | £10m | MISS |
| Pedro Porro | Girona | £11m | N/A |
Rodri perhaps needs to become a little more mobile and doubters will ask if he does enough to protect the centre-backs, but that was never really his role and no-one has made more touches or completed more passes in the Premier League. He will get even better next season.
Joao Cancelo was used far more often in the cup competitions earlier in the season but has developed into Guardiola's outright first-choice left back given Mendy's continued woes. Expect him to feature even more in 2020/21.
Angelino was just a man in the wrong place and was quickly sent to RB Leipzig with little lost in the deal, while Pedro Porro has been on loan at Valladolid and will spend the next two at Sporting in Portugal.
2020/21
| | | | |
| --- | --- | --- | --- |
| Player | Signed From | Fee | Hit/Miss |
| Ferran Torres | Valencia | £20m | TBC |
| Nathan Ake | Bournemouth | £40m | TBC |
| Ruben Dias | Benfica | £65m | TBC |
| Pablo Moreno | Juventus | £9m | TBC |
Of course it's still too early to pass judgement on any of City's summer business leading into this season but Ruben Dias will push their spend over the £130m mark, taking Guardiola's total spend to £832m in just over four years.
CONCLUSION
Guardiola Net Spend
Season
Spend
Revenue
+/-
16/17
£193m
£32m
-£161m
17/18
£285m
£82m
-£203m
18/19
£70m
£49m
-£21m
19/20
£150m
£62m
-£88m
20/21
£134m
£40m
-£-94m
Total
£
£832m
265m
-£567m
City's record of misses-to-hits is actually largely in line with other big clubs. The number of complete disasters have been restricted; Mendy and Danilo were two big-price defenders that just haven't worked out, while Stones ultimately headed along that path, but did serve a purpose for a season or two.
The big deals in attack - Silva, Mahrez, Sane, and to an extent, Jesus - have been valuable acquisitions and all will retain sell-on value, as referenced in the Sane deal for a player that had just a year left on his contract.
There is no question that this is an expensively assembled team, however, with a net spend well over £500m, with this summer's transfer business putting Pep within reach of spending £1Bn building this team.
It can be true that Pep has spent a lot of money and got a fair percentage of the big deals correct when doing so.