Pierre-Emerick Aubameyang is running towards him at pace.
Liam Cooper slides in to make the block. The ball bounces up onto his arm and clearly strikes it. The referee presses his ear. Cooper takes a breath. There's a VAR check, but it's brief. No penalty. And we all move on.
And it wasn't a penalty. You can see from the still image above that the ball clearly did strike him on the arm but Cooper was sliding to block the shot and was not in control, but couldn't possibly mean to handle it. We are all content that this is the case.
Yet it isn't in keeping with anything that's happened in the season so far. As Eric Dier against Newcastle and Joel Ward against Everton proved, IFAB's literal interpretation of the offside law was being ruthlessly applied.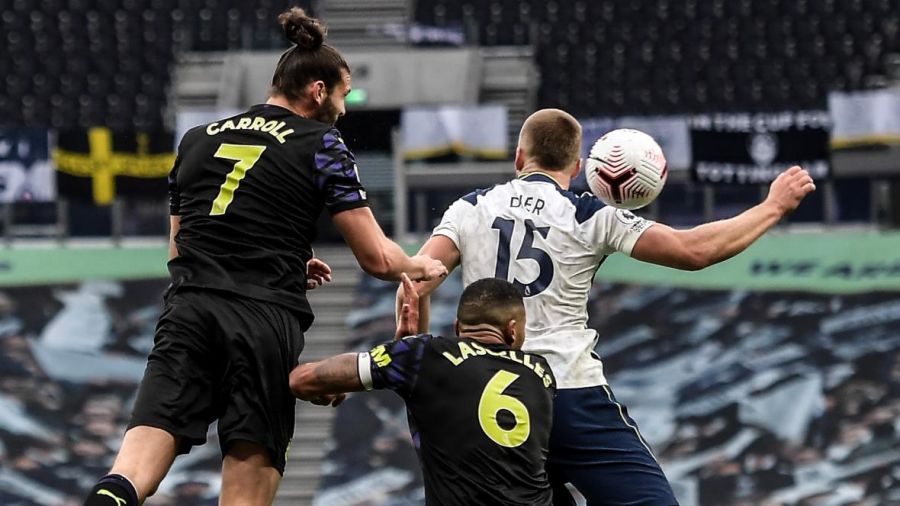 Dier wasn't even facing in the right direction and when jumping for the header, yet Carroll's nod-down onto his arm was penalised. Likewise for Ward; he would have to have removed his arm to avoid giving the penalty away.
The Premier League hinted at a 'softening' of the handball rule back in September when outrage at the decisions being made was at its peak. But we still saw some questionable calls after that, so it could be the case that the Premier League have waited until this round of fixtures to be a little more forgiving towards players.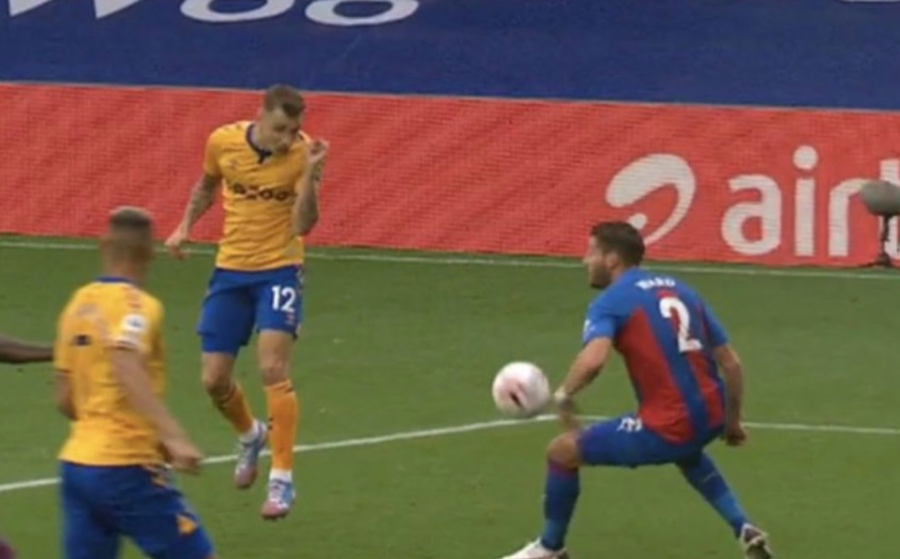 An incident like Cooper's would have been penalised before, and indeed Danny Rose had a spot kick awarded against him in the Champions League quarter-final against Manchester City for an almost identical incident.
The Premier League, when they make reverse tweaks to decisions, very rarely make a song and dance about them; rather they make them without anyone really knowing that they have been introduced.
And the sharpness of the decision made by both Taylor and VAR - barely even countenancing the idea that a penalty could be given for something so accidental, is encouraging. Hopefully a degree of common sense is returning to the process.