Harry Kane sparked controversy on Sunday when he 'won' a penalty from Adam Lallana at the Amex Stadium, duly converting as Tottenham would go on to win the game 2-1.
The England captain appeared to back into Lallana who, when jumping for the ball, collided with Kane right on the edge of the area.
The decision was quickly scrutinised on social media, so was it the right decision or were the Seagulls hard done by?
Penalty!
There is no doubting there is contact between the two, and Lallana is certainly nowhere near the ball with his jump.
The former Liverpool man had only eyes for the ball and was by no means malicious, but the contact was forceful enough and some way away from the ball.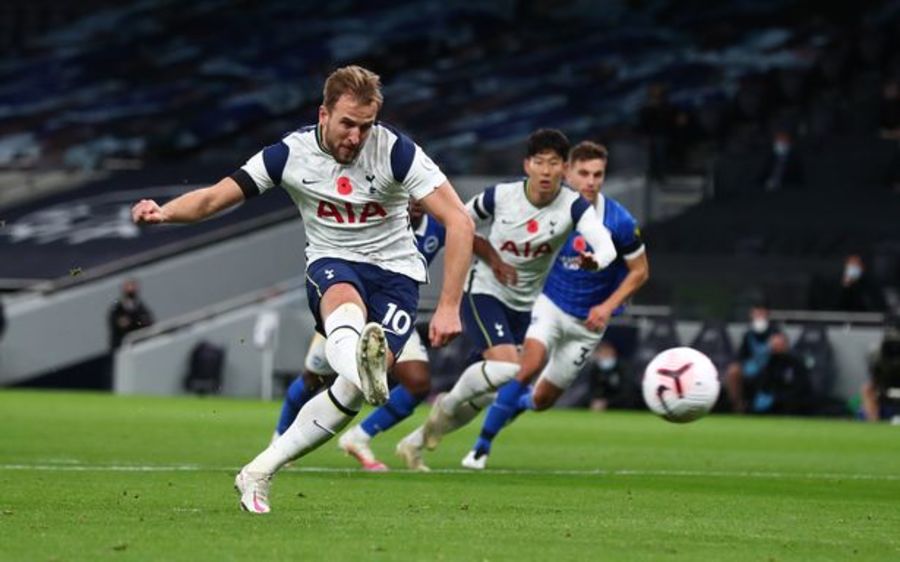 His leg is lifted and goes through Kane's back while the arm comes across the shoulder of the Spurs man, too.
Anywhere else on the pitch and perhaps it's a foul with not too many questions asked, but the penalty decision makes it all the more difficult for Brighton to swallow.
No penalty!
If Lallana had eyes only for the ball, Kane definitely didn't. On multiple occasions he turned his head to see where Lallana was rather than having a particular interest in challenging for the ball.
Kane more or less initiates the contact by moving into Lallana, and it could be argued the foul should have gone the other way for Kane endangering the Brighton man under the flight of the ball.
Reward ought to be given to the player hungrier for possession of the ball and Lallana got up early and tried to win the challenge where Kane played the situation for a foul.
There was also debate whether or not the apparent foul would be deemed in or outside the box, but Kane's foot appeared to be on the edge of the area upon the contact, making him inside the 18-yard area.
Ultimately, the penalty was given and dispatched by Kane, who takes his tally to six in the Premier League this season as Tottenham move into second place on the table.