After some successful years in Germany at Delbrucker SC, Preußen Munster and SC Paderborn, Roger Schmidt moved to RB Salzburg to become their new head coach for the 2011/2012 campaign.
The 53-year-old won the national Championship in his second year with Salzburg, scoring a record-breaking 105 goals. His team dominated the league with its ultra high tempo football and intense pressing — an exclusive trademark at that time.
An impressive pre-season win over Pep Guardiola's Bayern Munich and a 3-0 win at the Johan-Cruyff-Arena in their Europa League tie against Ajax finally set Salzburg in the public spotlight. Salzburg's team at that time was full of young, dynamic players with the likes of Sadio Mane, Kevin Kampl, Robert Zulj or André Ramalho and was highly inspired by Ralf Rangnick's football ideas.
THE GAME OF CHAOS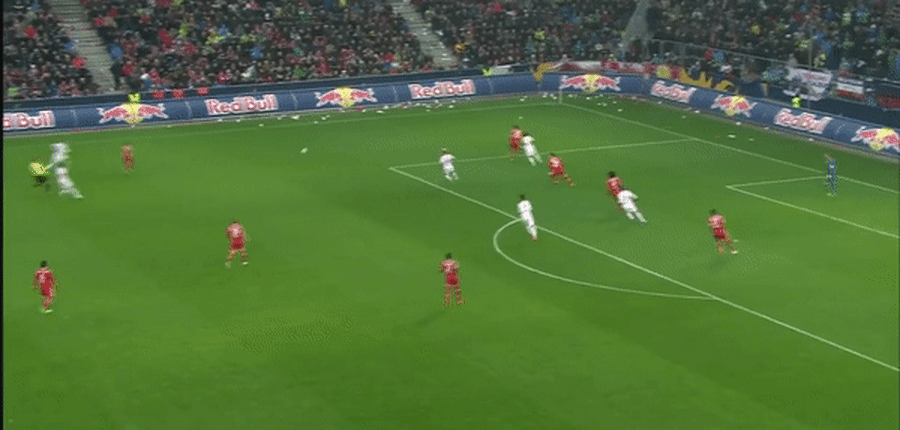 RB Salzburg did not let their opponents breathe and forced them to play long balls, as a short build-up was too dangerous against this high pressing. A real characteristic is the aggressive role of the full backs who tended to leave their position to press high up the pitch, sometimes even the opponent's full-back. This often resulted in 'chaotic' sequences with a lot of back and forth and players out of position. In Salzburg, that was not a big problem, though, as the team was far superior to the rest of the league.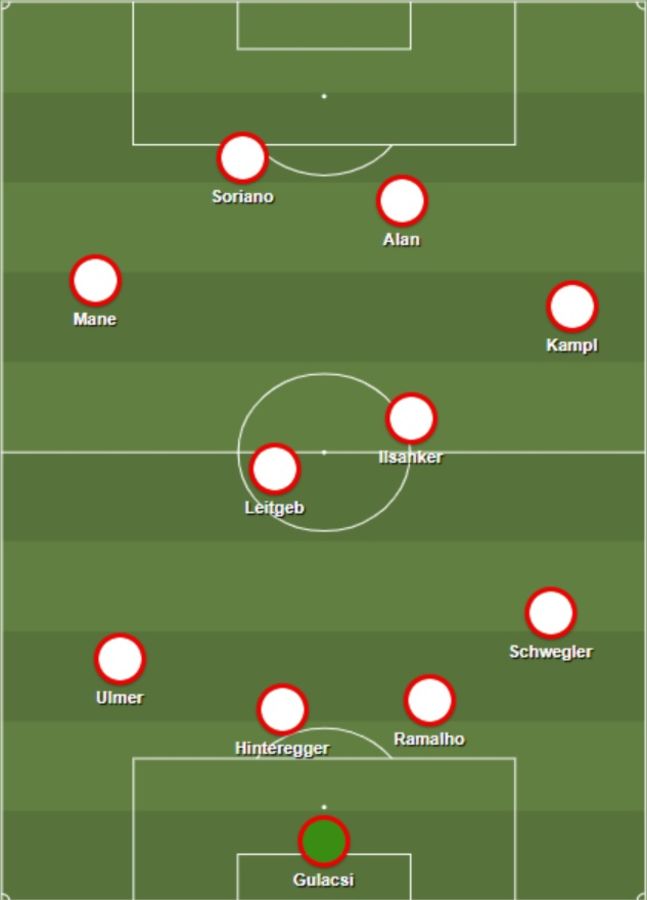 HUNTING THE BALL
Schmidt's teams are not just famous for their high pressing line but also for their great counter-press. As soon as they lose the ball, the whole team tries to recover it as soon as possible. The nearest three, or sometimes even four, players immediately counter-press the player in possession. They either get the ball or commit a foul - but don't let the opponent escape.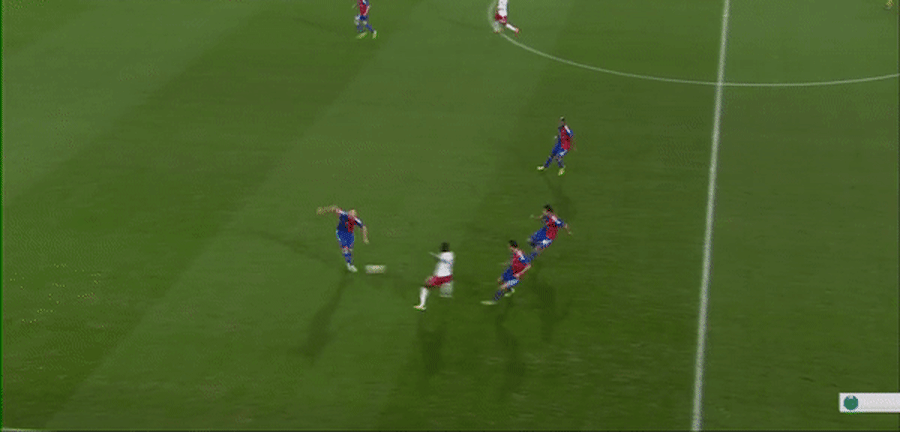 This demanding style requires fast players with high stamina and the deep belief in the strategy. A player who cannot identify with this high pressing game won't be able to deal with it and will be replaced, as the counterpressing part especially depends on the whole collective and cannot afford to have a weak link.
A player that matched these conditions perfectly was the Slovenian Kampl, one of Schmidt's most favoured players who followed him trough his career.
Roger Schmidt's tends to trust the same players and when he took over at Bayer Leverkusen, he took Kampl with him. Jonathan Soriano is another one that played for two different teams under Schmidt.
PLAYMAKER COUNTERPRESSING
Winning the ball back is one thing, scoring a goal is another. If they manage to recover the ball, Schmidt's teams follow a direct and vertical approach to use the disorganisation in their opponents structure to get to the goal as soon as possible.
This was inspired by sporting director Ralf Rangnick who once installed a clock at Salzburg's training pitch to encourage the players to shoot within 10 seconds after they won the ball. Salzburg therefore scored a lot of their goals by winning the ball deep in their opponents half.
In his time at Leverkusen, his team averaged just above 50% ball possession and 70% passing accuracy, low values considering their role as favourite against most of their Bundesliga opponents.
LEARNING TO ADAPT
With his move to Bayer Leverkusen in 2014, Schmidt had the chance to prove that his football style does also work in a Top Five League — and it started brilliantly when Karim Bellarabi scored after 11 seconds in Schmidt's first Bundesliga game.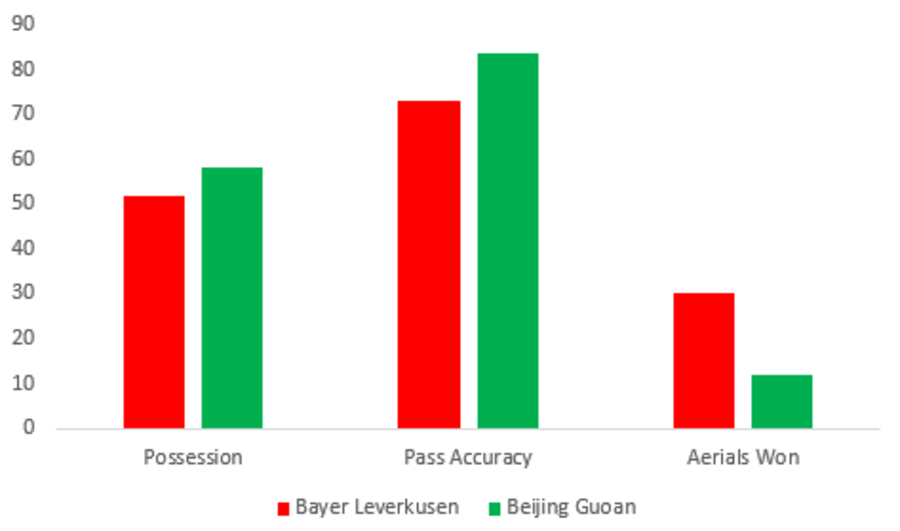 There couldn't have been a better indicator of what to expect of Leverkusen. Still, Schmidt has had to adjust his all-out attack approach as the season progressed. Unlike in Austria, he now faced teams that knew how to exploit every weakness in Leverkusen's game.
His aggressive pressing stands and falls with its intensity, and as soon as some players start to tire, teams can easily play out of the press and create goalscoring opportunities. He has not totally changed his approach - he never would - but has added a little bit more balance to Leverkusen's game by instructing his players to not leave their position and overload one wing so aggressively any more.
This resulted in less chaos and more control for Leverkusen. Despite not having much more of the ball, their passing accuracy increased over his years in Germany and his team won fewer aerial duels, as they do not force their opponents to play long all the time. Their dependence on scoring on the counter attack has also decreased as a result of that.
THE FINAL CHANGE
After his move to China with Beijing Guoan, he quickly noticed that he couldn't play his usual style as the players just couldn't match the physical requirements to keep the intensity up the whole time.
So Schmidt decided to change to a more simple and less demanding approach that brings the best out of his foreign attacking players while not overwhelming the others. Beijing played a far more possession-based football, with more control and less chaos. He even changed his system more often and adapted it to the respective opponent, though a two-striker shape was preferred in most of the games.
The change of style away from the aggressive and intense pressing game to a more possession based approach is also reflected by the numbers compared to his time at Bayer Leverkusen.
NEW APPROACH, OLD STRENGTHS
Despite showing that he can adapt and be flexible, Roger Schmidt has managed to retain the strengths his teams were famous for. The following three examples show Beijing Guon was a mixture of his old approach and the new developed style.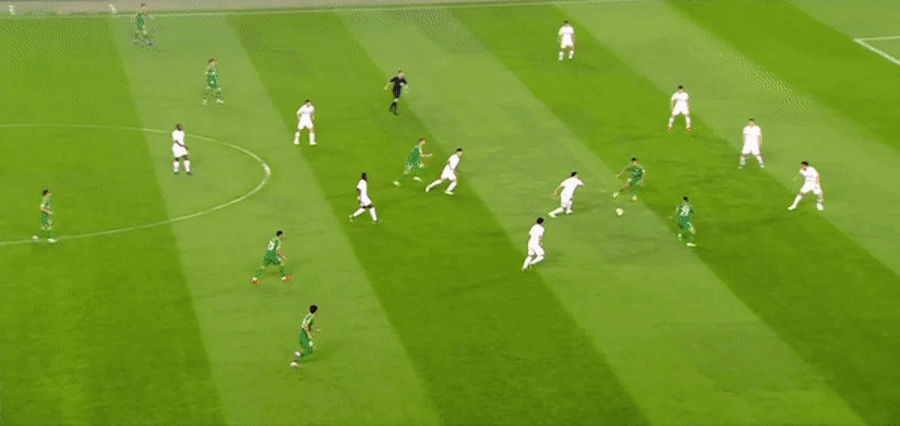 His time in China helped him to finally find a more balanced and flexible approach. The young and hungry squad at PSV, his new club for the 2020/21 season, will make it more likely that Schmidt can go back to a more aggressive and offensive style. It will be interesting to see if he will find a way for his team to perform on a consistent basis which will be necessary to take on the might of Ajax in the Eredivisie next season.