In James Tippett's excellent book, The Expected Goals Philosophy, he explains how xG models have evolved into a staple of modern analysis and answers a key question regarding how xG numbers are derived.
One of the biggest problems that people have with the Expected Goals method comes when I regularly get asked questions like: "If Cristiano Ronaldo and Glenn Murray take a shot from the same position, how can you give each shot the same chance of resulting in a goal? Surely Ronaldo is far more likely to convert than Murray?"
Sophisticated Expected Goals models take the average probability of a shot going in from a huge database of past shots. Therefore, the xG value they assign to each attempt reflects the probability that the average player would score from that situation. But surely the finishing quality of the player taking the shot will modify the chances of the attempt hitting the back of the net?
This point is valid. However, finishing ability does not vary as much as we might be inclined to believe. There are very few players who have consistently outperformed their Expected Goals output season upon season. In order to demonstrate this, let me present the xG data of one of history's greatest marksmen.

The Portuguese is widely regarded as one of the world's best finishers. The number of goals he has accumulated throughout his career is almost unparalleled. As demonstrated in Image 1 above, he consistently scored in excess of twenty goals over the course of his last four campaigns.
However, remarkably, Ronaldo actually underperformed his Expected Goals output in each of these four seasons. Even in 2015-16, when accumulating a mammoth 35 goals for Real Madrid, Ronaldo's xG output stood at 35.59. Ronaldo has consistently underperformed what would be expected of him in terms of finishing.
And if this doesn't convince you of the standardisation of finishing ability, let us look at a few other examples. Sadio Mane, the player who outperformed his Expected Goals data by the greatest quantity in the 2018-19 Premier League, underperformed in 2017-18 (scoring 10 goals from 11.52 xG) and in 2015-16 (11 goals from 12.51 xG).
Pierre-Emerick Aubameyang, joint Golden Boot winner with Mane in the 2018-19 campaign, scored his 22 goals from 23.55 xG. The average player would have expected to score more than the top scorer in the division (if presented with the exact same chances). In fact, Aubameyang himself has underperformed his Expected Goals in four of his last five seasons (2014-15, 2015-16, 2017-2018 and 2018-19).
NO EXCEPTIONS TO THE RULE
These examples aren't exceptions to the rule. They are the rule. No player consistently outperforms his Expected Goals output season-upon-season. Whilst some players may seem more clinical than others, all professional strikers appear to possess roughly the same finishing prowess. I challenge the reader to search through an Expected Goals database and find any player who has outperformed his xG for five consecutive seasons. Not only is it impossible but the number of great players who regularly underperform their xG is astounding.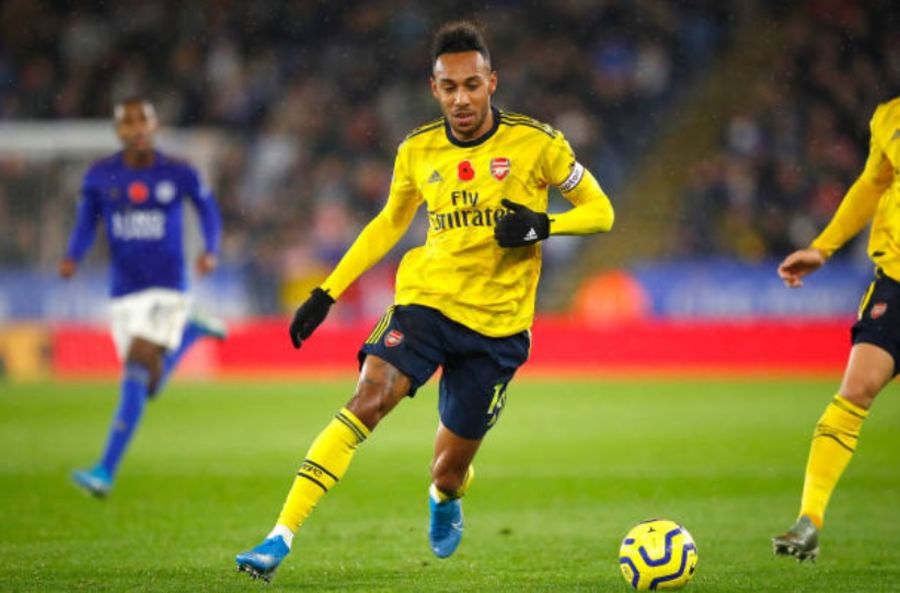 WHAT DOES THIS MEAN?
What can we make of all this?
First, we should recognise that what separates the top forwards is not finishing ability. Even the great Ronaldo has actually scored fewer goals than the average forward would have been expected to from the exact same chances over the last four seasons.
What makes Ronaldo a great player isn't his ability to finish chances, but his ability to create dangerous chances in the first place. His ability to dribble past players, get on the end of crosses, find space in the box and get to loose balls first has allowed him to consistently accumulate an extraordinarily high Expected Goals output each season. The same can be said for Mane and Aubameyang; they are set apart from lesser players by their supreme dribbling ability, rapid pace and exceptional reading of the game, rather than by 'clinicalness'.
Second, we should recognise the impact that these players' teammates have on their performance. We studied earlier how attacking is seen as an individual enterprise, whilst defending is seen as the responsibility of the collective. A player scores a goal; a team concedes a goal. However, we should acknowledge the impact that high quality teammates can have on the performance of a forward.
Ronaldo's high xG output has been aided by colleagues who create good chances for him.