Loan deals are strange; the ones that work seem to be remembered more fondly than the many, many that don't.
These players, in a short period, made maximum impact to the point where their contributions are remembered fondly to this day.
Henrik Larsson - Helsingborgs to Manchester Utd (2007)
The Swede had already achieved legendary status at Celtic before moving on to Barcelona, where he would play a key role in them winning the Champions League in 2006. Despite being more than capable of performing in one of Europe's top five leagues, he opted to return to his homeland, and Helsingborg.
However, during the Allsvenskan off-season, he responded to a phone call from Sir Alex Ferguson, who was eager to bolster his attack with Larsson's class and experience.
He would join Manchester United for just over three months, scoring on his debut at Old Trafford in a FA Cup match against Aston Villa, and even though it was an short spell he became an immensely popular figure with the fans, players, and indeed Ferguson, who said of him:
"He's been fantastic for us, his professionalism, his attitude, everything he's done has been excellent."
Edgar Davids - Juventus to Barcelona (2004)
Frank Rijkaard would eventually lead Barcelona to Champions League glory in 2006, but in his first season as head coach of the Blaugrana, he was under significant pressure midway through the campaign.
In January, with Barca languishing in mid-table, he recruited compatriot Edgar Davids on loan from Juventus for the remainder of the season.
The Dutchman was a revelation, providing a solidity and composure in midfield which was sorely lacking. Many believe his contribution in midfield allowed Barcelona to get the best out of Ronaldinho, who would catalyse the Catalan side's league and European dominance, with Pep Guardiola's famous side benefiting from the foundations laid by the Brazilian.
Without Ronaldinho, there would be no 2006 Champions League. And, without Davids, Ronaldinho might not have evolved into the Ballon d'Or level legend we all know today.
Jimmy Glass - Swindon to Carlisle (1999)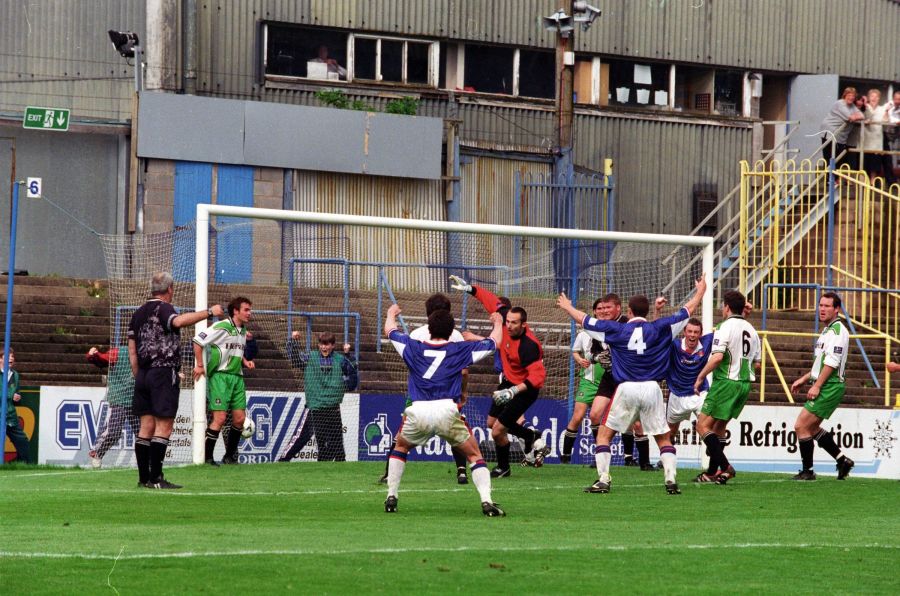 Goalkeeper Jimmy Glass only played three games in total for Carlisle, but still managed to create one of the most remarkable stories in the history of English football.
With Carlisle in the middle of a goalkeeping crisis, he was brought in on an emergency loan for the last few games of the campaign.
In the final match of the season, Carlisle needed to defeat Plymouth in order to avoid relegation from the Third Division, and a subsequent relegation from the Football League altogether.
With the score at 1-1 in the very, very dying seconds of the game, Carlisle get a corner-kick, with Glass taking it upon himself to go up as an auxiliary attacker.
The unthinkable happened, as he smashed the ball home following a fumble from the opposition goalkeeper to give Carlisile the 2-1 win, and to keep them in the Division.
Christophe Dugarry - Bordeaux to Birmingham (2003)
The World Cup winner was brought to the midlands to plenty of fanfare in 2003, although this didn't stretch out to the opposition that the suave Frenchman who would routinely dance around.
At the time Birmingham were on the cusp of relegation, but a run of five goals in four games from Dugarry, including two in a key victory over Southampton, catapulted them up to 13th, safely avoiding the drop in the process.
His exploits with Steve Bruce's side earned him a permanent transfer to the team in the summer of 2003, but it didn't prove to be as fruitful as the loan, as he only scored one goal in 15 appearances before leaving of mutual consent.
Fernando Morientes - Real Madrid to Monaco (2003/04)
If there ever was a case of a team regretting a decision to let a player go out on loan, it was this one.
With the Galacticos assembling at the Santiago Bernabeu, Morientes was deemed surplus to requirements, which led to a loan move to Monaco.
The Spaniard didn't treat this as a mere excursion to the French Riviera, however, as he was magnificent, scoring 22 goals in 44 appearances.
Nine of these goals came in the Champions League as he fired Monaco to the final as the competition's top scorer.
On the way there he would face parent club Real Madrid twice over two legs in the quarter-final. He scored in both fixtures home and away to knock out the team where he would return the next season.
Alvaro Recoba - Inter to Venezia (1999)
The Uruguayan maverick already had two seasons with Inter under his belt before the loan move to Venezia, struggling to find the form that would eventually make him a club legend.
It was arguably the loan to Venezia in 1999 which started his ascent into superstar territory, as he single-handledly kept the Arancioneroverdi in Serie A by scoring a brilliant 11 goals in 19 games to save them from relegation.
Venezia team-mate Filippo Maniero would later outline some of Recoba's flaws, saying that the Uruguayan was "disgusted" with any kind of training that involved running or tactics drills. However, Maniero admitted the squad were thrilled to be receiving a player of Recoba's genius.
Jurgen Klinsmann - Sampdoria to Tottenham (1997/98)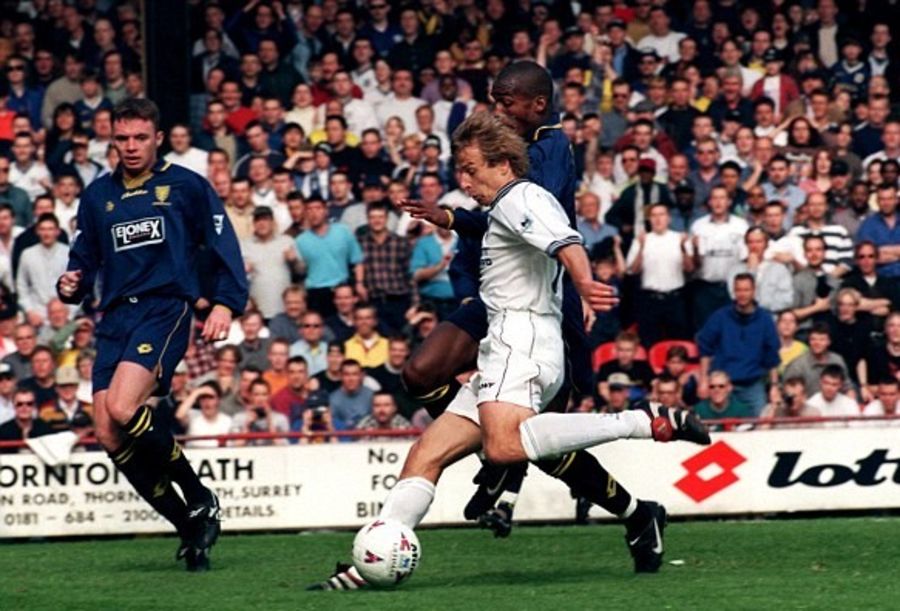 Klinsmann was already a Tottenham legend before he made a return to the club for the 1997/98 season.
In that wInter, Spurs were embroiled in a relegation battle, but he returned to score nine goals in 15 appearances to claw them out of trouble. Four of these goals were scored in the one game as Spurs beat Wimbledon 6-2 in the penultimate match of the campaign at Selhurst Park.
Klinsmann only actually spent one-and-a-half seasons at White Hart Lane with Spurs, but his contributions over both campaigns, particularly in helping them to avoid the drop, solidified his status as a club legend.
LONGER-TERM LOANS
Thibaut Courtois - Chelsea to Atletico Madrid (2011-2014)
The towering Belgian spent so long at Atletico Madrid and had so much success that, sometimes, you forget that he was always bound to head back to Chelsea at some point.
With Petr Cech still very much the No. 1 at Stamford Bridge, Courtois was loaned to the Colchoneros to join the Diego Simeone revolution.
Even though he benefited from more longevity than other loanees in football history, it remains one of the most successful loan deals ever, as he won La Liga, the Copa del Rey, and also got to a Champions League final where he would lose to the club he would eventually join, Real Madrid.
Carlos Tevez - West Ham to Manchester Utd (2007-2009)
Was this a loan? Was it a transfer? Was he out of contract? Was it something more nefarious?
Nobody actually has a clear understanding of the deal that was put in place as Carlos Tevez joined Manchester Utd for two years 'on loan' from West Ham, who he had kept them in the Premier League with a late-season flurry of goals.
Tevez scored at Old Trafford in the last game of the previous season as West Ham won 1-0, and his performance only made Sir Alex Ferguson more eager to bring him on board.
He was a massive success, winning two Premier Leagues and the Champions League, while becoming a hit with the United players, too.
The best way to ruin that goodwill? Join Man City the next year, of course.