We've looked at the Football Championship Belt holders from the 1970s and 1980s.
Now we move from the 80s into the 1990s and look at the players who were the best in the world in their respective time periods.
READ MORE:
The Best Player in the World, 1970-88: Pele, through to Maradona
The Best Player in the World, 1998-06: From Zidane to Ronaldinho
The Best Player in the World, 2007-2020: Enter Messi and Ronaldo
Disagree with us? Let us know at @CriticFootball_
1988-90: MARCO VAN BASTEN
To those who didn't watch him, it's hard to explain how ahead of his time Marco van Basten was. In a time where forwards weren't yet protected - a folly which would ultimately cost Van Basten his career at the age of 28, a victim of numerous tackles from behind - the Dutchman makes scoring brilliant goals his sole objective.
Van Basten's three Ballons d'Or - the first two coming in 1988 and 1989, a rare time when the award got it 100% right - doesn't even scrape the surface of a player who had everything; touch, physique, agility, vision and, potently, an unerring shooting ability. Van Basten's first season in Italy was 87/88 and the knee injury that would end his career had begun to surface. But for the next two seasons he is imperious, scoring 19 Serie A goals both years at a time when no-one scored 19 goals in successive seasons in the league that reinvented defending.
Add in his 10 European Cup goals in '89 as AC Milan rose to prominence as one of the greatest teams ever, and not forgetting his top-three-of-all-time volley in the final of Euro 1988 that commences this run. Van Basten's rise comes as Diego Maradona's star begins to wane - there's a new sheriff in Serie A. When Fabio Capello calls you the greatest striker he's ever coached, you can't be half bad.
2nd Conteder: Franco Baresi
3rd Contender: Ruud Gullit
Both other contenders have to come from Milan, too; Baresi completely what it means to keep forwards out in the late 80s and was the cornerstone of two European Cup wins in a row, while Gullit was a more than able sidekick for Van Basten, also scoring in the Euro 88 final and netting twice against Steaua Bucharest in the 1989 EC final, in a statement from the dominant side of the era.
1990-1992: LOTHAR MATTHAUS
Van Basten and Holland's horrendous World Cup Italia 90 was ended by a German team very much on an upward trajectory, and at their heart was Lothar Matthaus, the prototype for the modern midfielder.
Energetic, with a supremely powerful shot, what Matthaus lacked in subtlety he more than made up for in raw dynamism, at his happiest knocking the ball a few feet in front before lashing home.
He ends July 1990 as a team-captaining world champion, and one of the players of the tournament, one who will ultimately collect the Ballon d'Or that year. Then in Serie A in 1990-91 he scores an astonishing 23 goals in all competitions from central midfield, and though it is not enough to stop an excellent Sampdoria side from winning the championship, Matthaus' reputation as the premier midfielder in the world is solidified.
In 1992 both his and Inter's performance in Serie A is nothing to write home about, but Germany are the best side at Euro 1992 and should win it all, though Denmark had other ideas. And from there, the attention shifts to a trio of brilliant individuals raising the bar from a creative perspective.
2nd Contender: Marco Van Basten
3rd Contender: Michael Laudrup/Jean-Pierre Papin
Van Basten doesn't go anywhere - indeed his 25 goals win him the capocannoniere for the second time with the highest total for a quarter of a century and he wins his third Ballon d'Or off the back of it, but it's not the same MVB and, indeed, his career would ultimately be over a year later.
In Spain, Michael Laudrup is enjoying his most fertile period as the commander of Johan Cruyff's Dream Team at Barcelona and if he hadn't stayed on the beach and instead joined his Denmark team-mates to win Euro 1992, he could well have taken the crown. Meanwhile, Jean-Pierre Papin's incredible strike rate - 38 goals, 36 goals then 38 goals in all competitions for Marseille from 1989 through to 1992 - confirmed his position as one of the greatest strikers on the planet.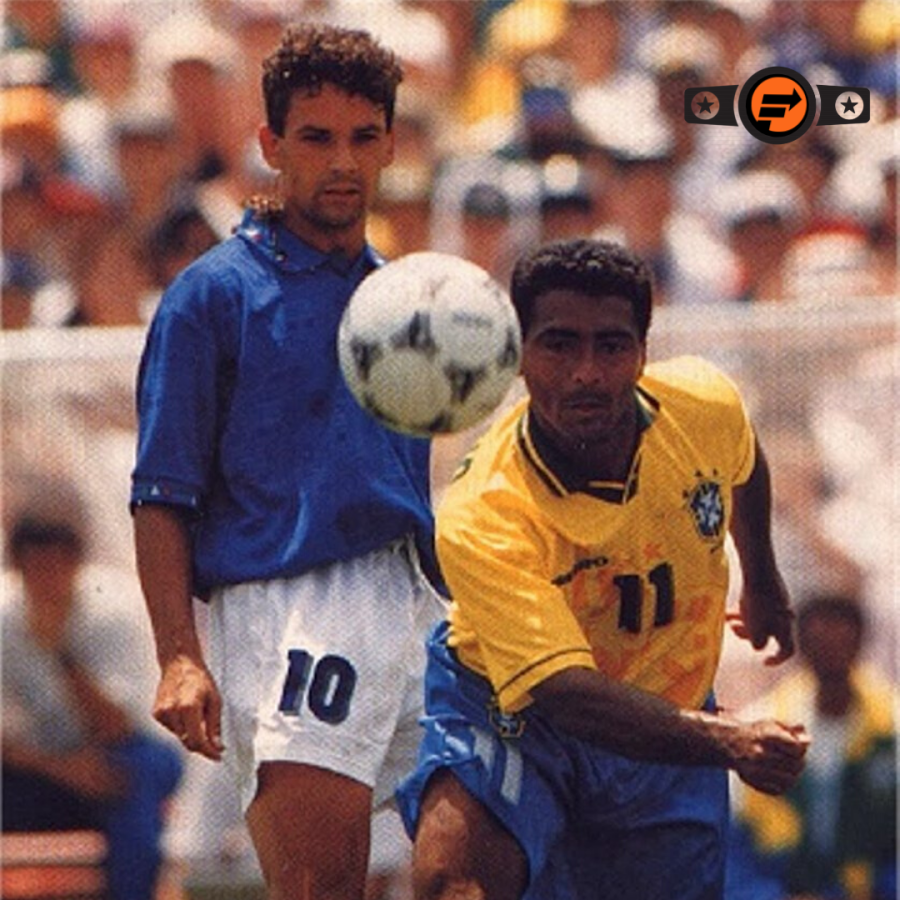 1992-1994: RomaRIO
It's amazing to think now that Romario spent five whole years at PSV before Barcelona came calling; a player of his talent would be lucky to spend a year there now, and it is in 1992/93 that the Brazilian's performances in Eindhoven are simply too good to ignore.
This season he scores 32 goals in 39 appearances, including seven in the newly-formed Champions League, enough to confirm him as the tournament's top scorer ahead of forwards at more established sides. The Barcelona move to the Dream Team under Cruyff seems perfect, and his 30 goals in 33 games in La Liga on route to Barca's fourth league title in a row produces some truly memorable moments, including a 5-0 destruction of Real Madrid.
And then, of course, the World Cup. He wins the Golden Ball, scoring key goals against Netherlands in the last eight and Sweden in the semi-final. As of July 1994 he is, by all opinions and metrics, on a level above everyone else in the world.
2nd Contender: Roberto Baggio
3rd Contender: Hristo Stoichkov
The World Cup at this point is the most important tournament in the world and performances there helped to amplify everything that came around it. Roberto Baggio scored 30 and 22 goals respective for Juventus in 92/93 and 93/94 on the way to his star turn - eventually - for Italy in 1994. Hristo Stoichkov has an iconic season alongside Romario at Barcelona in 93/94 and goes on to be joint-top scorer at the World Cup, as Bulgaria finish a surprising fourth.
1994-96: GEORGE WEAH
George Weah had been around in French football for a long time, but it's only from his last season at Paris Saint-Germain into his hugely successful move to AC Milan in 1995 that he begins to move his performances to a whole other level.
He wins the Ballon d'Or - the first African player to do so - on the back of some explosive attacking performances and a penchant for scoring quite spectacular goals. Weah was never prolific, even for the more depressed numbers of the time, but his overall ability on the ball, brute strength and unselfish play for some grateful strike partners - Dejan Savicevic and Marco Simone among them - set him apart.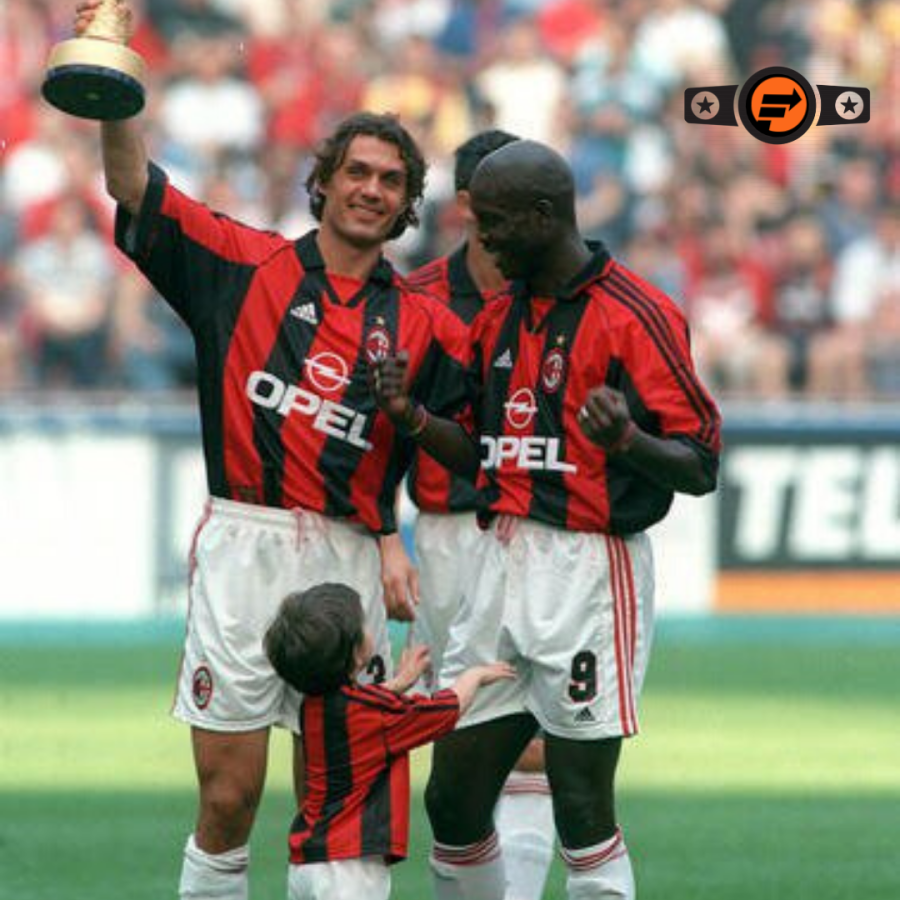 2nd Contender: Alan Shearer/Eric Cantona
3rd Contender: Matthias Sammer
Weah only just stands out at a time when there was no bona-fide best player, certainly not in the same vein of those that had come before. Alan Shearer wins the Premier League title with big-spending Blackburn before top scoring at Euro 1996 as England just miss out. Eric Cantona's superb title run-in for Manchester United in 1996 puts him among the most revered players in the world, though he misses six months from March 1995 following his infamous kung-fu kick incident that ultimately cost United the 94/95 championship.
Meanwhile, Matthias Sammer redefines the role of sweeper in 1996, a swaggering, ball-playing stopper with immense ability that is the star in a distinctly average Germany side that triumphs at Euro 96, and the Ballon d'Or follows. All of the contenders could easily have taken a shot at the champion during this period and been successful in this open era.
1996-98: RONALDO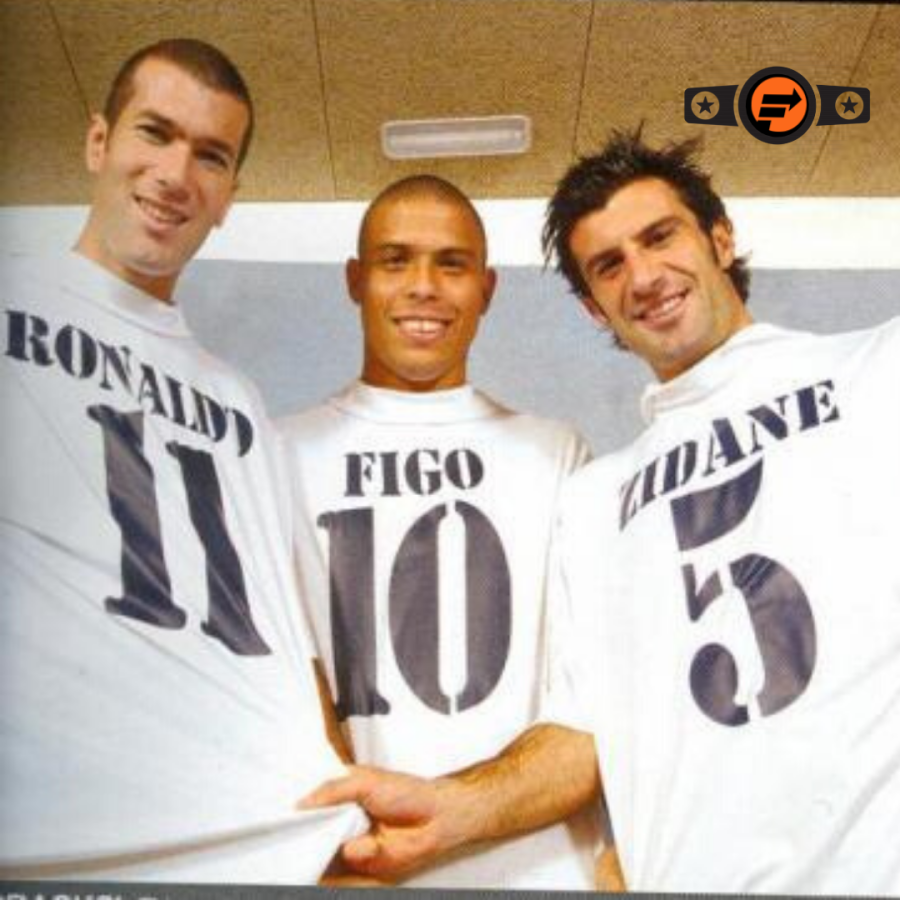 And then, from an era where the No. 1 in the world is very much up for debate, we then have the undisputed Ronaldo years. The Original, and for some, the Greatest, we will never know what he could have become. The facsimile version that returned from years of injury hell was still a wonderfully gifted forward, but the Ronaldo we see from 96-98, firstly at Barcelona and then at Inter, stretches expectancy of how good a footballer can really be.
Ronaldo scores 47 goals in 49 games for Bobby Robson as Barca win the cup and the Cup Winners Cup, scoring in the final of the latter. His 96/97 season is filled with mind-bending moments, not least his unreal goal against Compostela where he slaloms through six defenders and bangs home, causing Robson to grab his head in disbelief.
It seems unbelievable now but Barca didn't feel Ronaldo deserved a sufficient pay rise, and Inter were more than happy to oblige. He goes on to score 25 Serie A goals, and is only denied the capocannoniere by Oliver Bierhoff. Then comes the World Cup, that collapse beforehand, and the beginning of the end of the one of the most naturally gifted talents ever to kick a ball.
2nd Contender: Zinedine Zidane
3rd Contender: Dennis Bergkamp
Zidane wasn't quite Zidane yet, though the World Cup final in 98 is most definitely seen as a changing of the guard. Zidane, who had been sent off early in the tournament and missed a fair chunk of it, came good when it really mattered with two brilliant headers, while Ronaldo, clearly not healthy, wandered around in a daze. Zidane would go on to dominate the next few years.
Elsewhere, Dennis Bergkamp's performances firstly in winning Arsenal the Premier League title in 97/98 then when scoring brilliant goals for the Netherlands at World Cup 1998 secured his reputation as one of the most talented playmakers around.
READ MORE:
The Best Player in the World, 1970-88: Pele, through to Maradona
The Best Player in the World, 1998-06: From Zidane to Ronaldinho
The Best Player in the World, 2007-2020: Enter Messi and Ronaldo