In summer 2009, Cristiano Ronaldo departed Manchester United for a world record fee.
Sir Alex Ferguson had the challenge of replacing one of the greatest players ever, and it's here we can assess his post-Ronaldo arrivals in terms of their effectiveness. We can look season-by-season on the players that came in.
2009/10
In came Antonio Valencia from Wigan and Michael Owen from Newcastle. The young Ecuadorian winger would spend most of the season on the right wing, while Owen spent his time as a backup to Dimitar Berbatov and Wayne Rooney.
2010/11
The following year, signings for the future were clearly needed. Chris Smalling arrived from Fulham as a young defender, Javier Hernandez from Chivas as a striker with plenty of potential, along with the most infamous transfer in recent times for Manchester United; Bebe.
Bebe arrived from Vitoria in Portugal as a player with many questions to answer. He was relatively unknown, even by Ferguson himself, who admitted to breaking one of his strictest rules that made him so successful by not watching his new winger from Portugal ever play. Bebe would go on to become a massive flop and one of Ferguson's biggest mistakes in the transfer market.
On the pitch, United had gone on to win another title. However, warning signs appeared in the underlying numbers.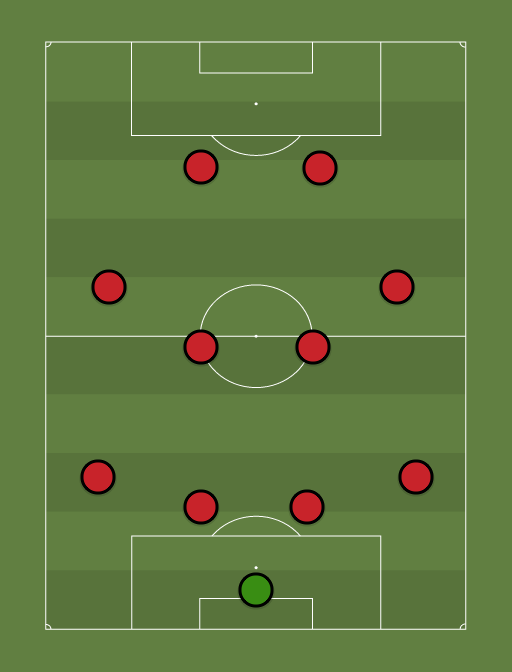 United's squad had gotten another year older, with the most common XI now 29.09. The attack averaged 2.05 goals/game (-0.21 from 2009/10) and the defending became weaker, averaging 0.97 goals conceded/game (+0.23 from 2009/10). With the squad ageing and in decline, more work was needed for the protection of United's future ambitions.
2011/12
Going into the 2011-12 campaign, Edwin Van Der Sar departed as the club's elite veteran goalkeeper, and 20-year-old David De Gea from Atletico Madrid took over.
Dependable defenders John O'Shea and Wes Brown left for Sunderland as Phil Jones arrived from Blackburn. Ashley Young also arrived from Aston Villa to begin a succession plan for Ryan Giggs on the left wing.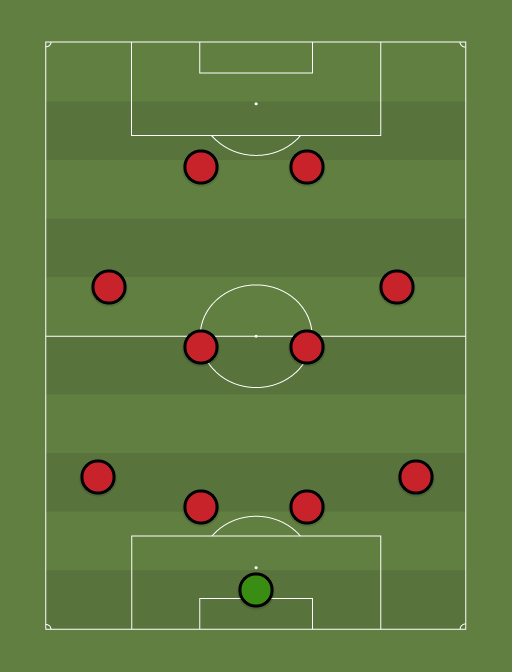 This would be the youngest squad in Ferguson's final years with an average XI age of 26.54. United also averaged a high 2.34 goals/game (+0.29 from 2010/11) and the defendsive partnership of Evans and Ferdinand, with support from Phil Jones and Patrice Evra, saw goals conceded per game fall to 0.87 (-0.1). Unfortunately for Ferguson, this is also the season where the Manchester City won the league in the final minute of the season, thanks to that Sergio Aguero goal against Queens Park Rangers.
2012/13
Going into the 2012-13 season, Ferguson knew changes had to be made. Losing to the local rivals was not a result that would happen twice. Veterans Dimitar Berbatov and Ji-Sung Park departed and Ferguson believed he found his next Paul Scholes in an English youngster at Crewe Alexandra, Nick Powell.
Fabio had gone on loan, meaning left-back depth for veteran Patrice Evra was needed, and in came Alexander Buttner from Vitesse. A talented No. 10 was identified from Germany in the name of Shinji Kagawa, who had just won the Bundesliga and the DFB-Pokal under Jurgen Klopp's Borussia Dortmund. Angelo Henriquez also joined as a highly promising striker from Chile.
Then came the big signing, Robin Van Persie. The Arsenal striker had a choice in the summer of 2012 between Manchester City, Manchester United, and Juventus. He eventually joined United after fierce negotiations for an initial £22.5m, and these signings meant that a change in tactics would be required.
After years of 4-4-2 being deployed, Ferguson transitioned to a system with just one striker up top and a more traditional No. 10. This change left Van Persie as the lone striker and Wayne Rooney in behind.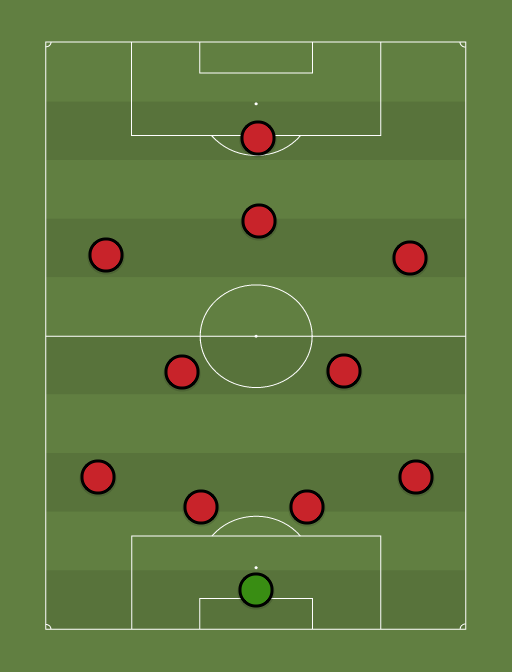 United would go on to successfully win the Premier League. The age of the starting line-up was in a good spot at 27. The attack had slightly declined to 2.26 goals/game (-0.08) but the defenders were showing their age, with an increase to 1.13 goals conceded/game (+0.26). However, all that mattered was Manchester United had won the Premier League one final time under Ferguson.
But now it was time for David Moyes to take over. Had Ferguson properly prepared United for the future?
Goalkeeping
The only business that Ferguson truly had to do for goalkeeping was replace Edwin Van Der Sar, which, it is safe to say, he did successfully with David De Gea.
Defending
Replacing a core of Gary Neville, Rio Ferdinand, Nemanja Vidic, and Patrice Evra is a tough task, because this unit is an elite one. Ferguson attempted to replace with Jonny Evans, Phil Jones, and Chris Smalling as the central defenders and Rafael at right back. While Alexander Buttner was brought in, this was a depth signing, not an Evra heir.
Rafael was an acceptable replacement for Neville, the Brazilian did well enough in the position. Jonny Evans proved to be dependable, but over time never really improved with his age but Evans is doing well with Leicester today, and it would be unfair to rule him as a flop at United.
Phil Jones' arrival from Blackburn was promising, however his United career has been filled with injuries and funny faces, and the player Ferguson deemed to have the potential to be 'the best in their history' has not materialised at Old Trafford.
Chris Smalling is another one who is now enjoying his time in Italy and has uncertainty for his United career once he returns, but he is not the man to be the next great United defender, another future signing that did not work out.
Midfield
No central midfielders replacements were needed in Ferguson's final years; Michael Carrick was a veteran but one with a few years yet, while Tom Cleverley was growing into a first team role (though one that would not work out).
Nick Powell's evolution into the next Scholes wasn't a result of lack of ability, but Powell's descent down the divisions proved that it was never a realistic proposition.
On the flanks, Antonio Valencia had great success at United and while his unfortunate arrival post-Ronaldo meant he would never meet expectations, he has always been a dependable and successful player, a successful Ferguson signing who gave immediate return and long-term payoff. Much like Valencia, Ashley Young can also be considered a success at United, even if he isn't the most popular amongst the supporters.
Shinji Kagawa was an exciting signing, but one that never worked out for United. His time under David Moyes was below-par and he eventually returned to Borussia Dortmund.
Attack
Javier Hernandez, Angelo Henriquez and Robin Van Persie were the major signings of the late Ferguson era. Hernandez gained more of a reputation as a substitute and did reasonably well, but one that perhaps never grew into the starter that he could have been at United. Henriquez never made an official appearance and now plays at Dinamo Zagreb, he was brought in as an exciting prospect, but was never truly seen, making him another signing that didn't truly land.
Sir Alex's Post-Ronaldo Signings)
| | | | |
| --- | --- | --- | --- |
| Player | From | Fee | Rating |
| Antonio VALENCIA | Wigan | £16m | HIT |
| Michael OWEN | No Club | Free | MISS |
| Chris SMALLING | Fulham | £10m | MIDDLE |
| Phil JONES | Blackburn | £16m | MISS |
| Ashley YOUNG | Aston Villa | £17m | HIT |
| CHICHARITO | Chivas | £10m | MIDDLE |
| Angelo HENRIQUEZ | U. de Chile | £3.5m | MISS |
| Nick POWELL | Crewe | £4m | MISS |
| David DE GEA | Atletico Madrid | £19m | HIT |
| Robin VAN PERSIE | Arsenal | £16m | HIT |
| Shinji KAGAWA | Dortmund | £15m | MISS |
| Alexander BUTTNER | Vitesse | £4m | MISS |
Van Persie is more difficult to evaluate. He was extremely successful in his first season, scoring 26 goals, but he joined as a player already passing his peak and his Premier League goal count dropped to 12 and 10 in his final two United seasons. This was Ferguson's final major signing, but also a very short term one.
There were certainly efforts from Sir Alex Ferguson to build for the future, but he left plenty of questions for Manchester United to try and deal with. While there are certainly many more reasons for United's struggles nearly a decade on from the era of Ferguson, there were signs of a crumbling foundation partially created by one of football's greatest ever managers.