Football is back in full swing following the pandemic and we can begin to talk once again, in normalcy, about how teams might line up at the beginning of the 2020/21 season. But it's also clear that the events set in motion by the pandemic have changed the sport for the foreseeable future.
The impact on finances, and subsequently transfers, could be the real legacy of the deadly disease in specific relation to how football moves forward.
In early March, Paul Pogba's desire to leave Manchester United for a second time was the worst kept secret. The Frenchman has barely featured this season because of injury, and his stock with supporters, yet to consistently see the best of him since his £89 million return in 2016, was falling.
The situation felt untenable in the pre-pandemic world; Bruno Fernandes signed for the Red Devils from Sporting Lisbon in January, seen as planning for a Pogba sale, and a war of words between Mino Raiola and Pogba's manager Ole Gunnar Solskjaer hit the headlines.
But everything has changed. Many would suggest that the Bundesliga, which returned to action last month, the Premier League, Serie A, and La Liga, are back simply for financial reasons. Yet, the expectation that money-spinning deals will at least be put on ice this summer will play into Manchester United's hands; after all, they haven't moved from a position of wanting to keep Pogba, despite the arrival of Fernandes.
Even if Pogba still wants to go it may not be possible for anyone, even Real Madrid, to afford him. A link with Ajax's Donny Van De Beek, also on a reported list of targets for Zinedine Zidane should any deal for Pogba fail, would be rendered obsolete for United if he stays.
The chances of him remaining at the club for at least another of his peak years is growing; even those who believe he has flattered to deceive too often must be excited what they have seen of Fernandes and Pogba linking up in the same team.
Whether money is an issue here or not, the enforced break has given Pogba, United, Juventus and Madrid the chance to reflect on whether a move would in fact be the right option. He has begun to show it again of late, and it's clear that Pogba's best form in his second spell in England came under Solskjaer.
Last season, ten wins from 12 league games in interim charge meant the Norwegian was chosen as Jose Mourinho's permanent replacement; Pogba, whose relationship with Mourinho had completely broken down, stood up to be counted, averaging a 7.3 FC Match Rating, scoring eight goals and registering five assists across the matches in question.
His average rating in all competitions this season, despite his injury problems, is 7.1; For context, Fernandes, who has deservedly won plaudits for his instant impact in the Premier League, having won two man of the match awards, scored twice and created three goals in five matches, is still only averaging a 7.3 rating. Getting the pair of them playing together is already bearing fruit in a change of style, a swagger, and an elevation of the opinion on what United are.
But what of Real Madrid and Juventus' interest? Zidane has begun a rebuild in the Spanish capital and has been vocal in his desire to unite with either or both of his fellow countrymen, Pogba and Kylian Mbappe.
Toni Kroos and Luka Modric are edging towards the end of their respective peaks, but the emergence of Federico Valverde has been an interesting development. The Uruguayan has slotted in perfectly, averaging 0.4 Big Chances created P90 in La Liga and an impressive 19 passes into the final third P90, despite holding a relatively deep and disciplined position on the pitch.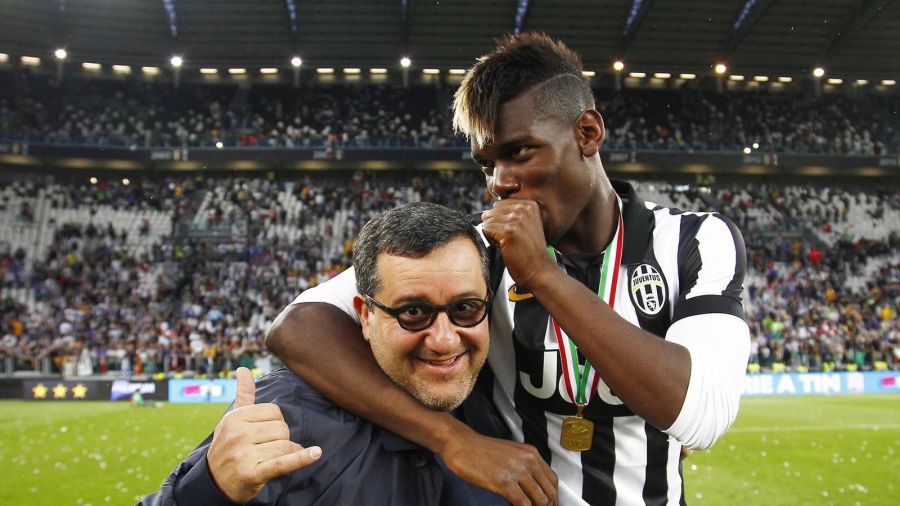 Juve, meanwhile, are inundated with midfield options; Rodrigo Bentancur, Aaron Ramsey, Adrien Rabiot, Blaise Matuidi, Sami Khedira and the newly-acquired Arthur are all in competition right now. A clear-out may be necessary, but with Gonzalo Higuain ageing, and a failed bid to sign Romelu Lukaku from Manchester United before his switch to Inter last summer, a new striker is perhaps more important.
Maurizio Sarri, provided he remains in charge next season, will want to take further steps towards imposing his high intensity approach in Turin; Pogba, for all his style, quality and intelligence, certainly likes to play by his own rules and at his own pace.
There is no guarantee that Pogba will depart Manchester United, and there is nothing official to say COVID-19 will indirectly keep him at the club either. He, and his agent, have made his position abundantly clear, and they still hold the trump card in this situation.
But his current employers still see a player worth building around in their bid to climb back to the top, and the recent performances may have convinced him that things aren't so bad after all.