Ruben Loftus-Cheek and Mason Mount both came through the Chelsea youth system, and now form part of the strong English core working under the tutelage of Frank Lampard.
Infamous for a youth system that is almost unrivalled in terms of success, Chelsea have finally started to use their youth products for their own advantage instead of being farmed out to other teams, and two of the most recent successes have been in the No. 8 role, with both Loftus-Cheek and Mount pushing into the first-team set-up in the last few years.
READ MORE ON Chelsea:
Callum Hudson-Odoi has everything to prove to Chelsea once again
Billy Gilmour: Is Jorginho's replacement waiting in the wings?
Tammy Abraham: Does he deserve another shot at No. 9?
Loftus-Cheek, three years older than Mount, was the first success story to graduate from the academy and make a dent in the senior side in several years, when he broke through in the 2015/16 under interim manager Guus Hiddink.
Both Mount and Loftus-Cheek have enjoyed fruitful spells on loan, with the former spending time at Vitesse and most recently Derby in 2018/19, whilst the latter spent the 2017/18 season at Crystal Palace where his form earned him a place in England's 2018 World Cup squad.
With both players now back, and both fit, it will be interesting to see who Lampard prefers, as it is almost impossible to envisage a system that includes both of them, especially considering the other attacking talent now at the manager's disposal.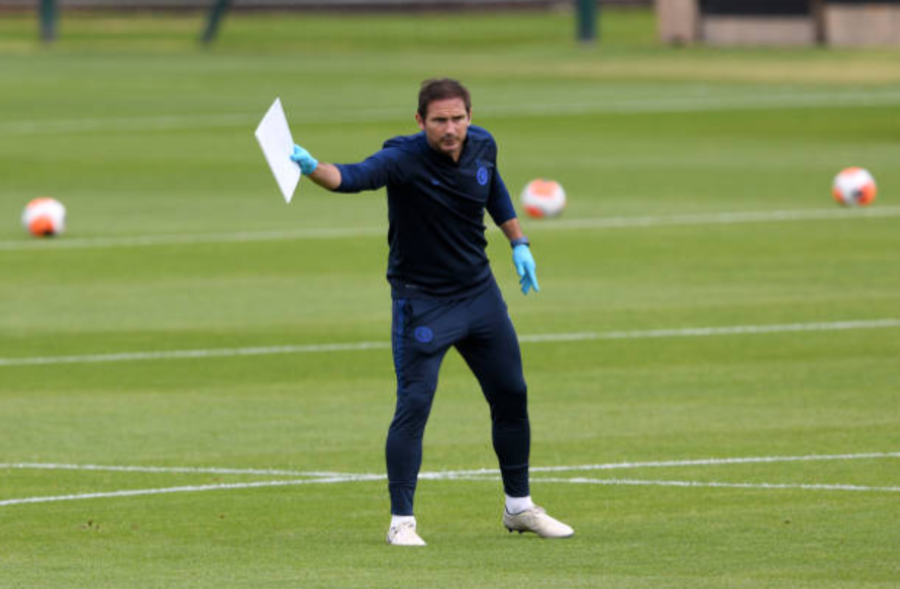 Whilst it is clear that new signings Hakim Ziyech and Timo Werner will significantly improve this Chelsea side, their presence will cause a ripple effect whereby the likes of Mount, Loftus-Cheek, Callum Hudson-Odoi and Christian Pulisic may well be fighting for one spot in the starting XI.
THE CASE FOR LOFTUS-CHEEK
He's missed a total of 38 games in 2019/20 thanks to an achilles tendon rupture that occurred against New England Revolution last May. The timing of his injury was so unfortunate; he was finally seen as a viable option for Maurizio Sarri, and his form was exceptional in the back end of the 18/19 campaign, especially in the Europa League, where he grabbed four goals and three assists.
A player who seems to glide across the pitch with astute technique despite his bulky 6ft 2in frame, he no doubt would have thrived under Lampard's persistence with youth.
Now 24, fit and ready, Loftus-Cheek needs to hit the ground running once the 19/20 season restarts and prove to Lampard that he deserves a spot in the starting XI.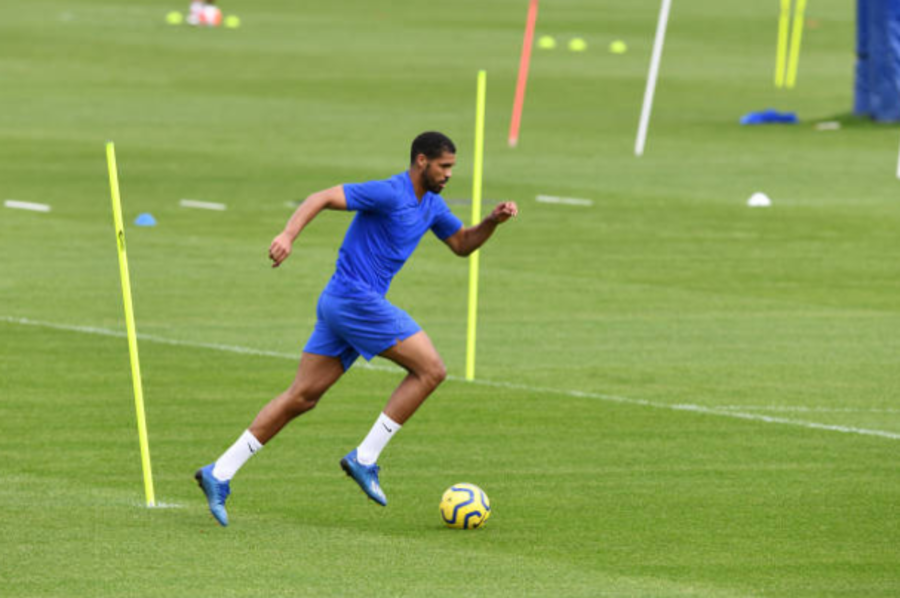 Loftus-Cheek's six goals and two assists in the Premier League that season came in only 983 minutes, giving him a contribution of 0.73 P90 - a thoroughly impressive return. His base numbers were also impressive, with 3.8 completed dribbles, 2.6 shots and 1.6 Key Passes P90.
Those 3.8 dribbles P90 would rank 1st in Chelsea's squad this season, just ahead of Mateo Kovacic and was the third-highest in the entire Premier League that season of players to make at least 20 appearances.
His xG + xA P90 tally was 0.39 that campaign, which is better than James Maddison's 0.36 this season. Furthemore, his physical frame and experience as a defensive midfielder in the academy sides means that, if necessary, he could drop deeper and be moulded into a ball-carrying No. 6, similar to the role Mousa Dembele played at Tottenham a few years ago.
THE CASE FOR MOUNT
Mount's spell at Vitesse in 17/18 returned a very impressive 14 goals and nine assists, and his time at Derby gave Lampard all the evidence he needed to entrust the 21-year-old with a regular starting berth this season.
More of a No.10 than Loftus-Cheek, Mount has registered six goals and four assists in the Premier League this season, and despite being three years the younger than Loftus-Cheek, he's amassed far more minutes in the top flight for the Blues than his team-mate.
Although his completed dribbles P90 number is far lower than Loftus-Cheek's, standing at 1.3, Mount's 53.5% success rate is actually higher than other European wonderkids Martin Odegaard (44.8%) and Kai Havertz (45.8%).
Furthermore, Mount's 2.7 shots and 1.7 Key Passes P90 line up almost perfectly with Loftus-Cheek's, and his xG + xA P90 tally of 0.42 is better than the 24-year-old's.
That xG + xA P90 total actually betters Odegaard, who has had a good season at Real Sociedad this season, on loan from Real Madrid.
However, something Mount can work on is his progressive passing; his total of 4.3 P90 is poor, in comparison to others in his age range and position in Europe's top five leagues, with the aforementioned Odegaard currently completing 7.3 P90, and Jack Grealish at 5.6.
CONCLUSION
Whilst Mount has proven himself to Lampard, and critics, this season, and is the energetic and creative option at No. 8, Loftus-Cheek is the more well-rounded alternative who may well be preferred once he gains match fitness.
READ MORE ON Chelsea:
Callum Hudson-Odoi has everything to prove to Chelsea once again
Billy Gilmour: Is Jorginho's replacement waiting in the wings?
Tammy Abraham: Does he deserve another shot at No. 9?
But one thing is clear; Chelsea's business already in this window coupled with their English contingent gives a totally different complexion to what this team could be capable of. It's exciting times at the Bridge.