PROFILE
Name
Team
Nationality
Position
Age
Apps
MOM
Fouls P90
Fouled P90
Tackles Att/Won P90
Aerials Att/Won P90
Intercept P90
Clearance P90
Err Chance P90
Err Goal P90
Touches P90
Passes P90
Pass comp %
Final Third P90
Long ball P90
Poss Lost P90
Shots P90
On Target P90
Blocked P90
Touches box P90
Big chance P90
Decisive
First
Equaliser
Penalty won
Clean sheet %
Saves P90
Goals con P90
Pen con
Pen saves
Form
M (C)
18
2(1)
186
0(0)
1
0
0
0
-
-
-
-
-
-
-
-
-
-
0%
-
-
-
-
-
-
-
-
-
-
0
0%
-
-
0
0
Extra note text etc..
ATTRIBUTES: Composure, vision
PLAYS (A BIT) LIKE: Luka Modric
There are positives and negatives to being a successful Scottish sportsperson. On the one hand, you can guarantee the undivided support of the country when competing in international competitions, but with this comes pressure to provide the success the Scots so crave. Just ask Sir Andrew Murray.
And when it comes to football, Scotland has been waiting for a generational young talent they can hang everything on for, well, generations. There's been false dawns a plenty, players who look set to make it in England only for circumstances to get in the way.
But the emergence of the likes of Kieran Tierney (Celtic to Arsenal) and Andy Robertson (Dundee utd via Hull to Liverpool) suggests that a corner may have been turned for a nation that hasn't reached a major tournament since 1998, and Chelsea teenager Billy Gilmour is the latest irrepressible youth Scots have already banked as a sure thing to reach the top.
Gilmour reportedly studied the playing style of Luka Modric and Cesc Fabregas growing up and according to almost every coach and team-mate who has crossed paths with him, the Glasgow-born midfielder has his 'head screwed on', and won't be driven from his path to success by the glamour of London, with. Chelsea having paid a development fee of £500,000 for him from Rangers in 2017.
In his first season, Gilmour starred for the Blues in reserve matches as well as the Uefa Youth League where he helped his team reach the final. His metronomic style - always moving, making himself available, and shifting the ball quickly and accurately - is perfect for the modern game, and though his frame is still perhaps a touch slight for the rigours of the Premier League, he has time to develop the physical side of his game. The talent is already there.
The best thing that could have happened to Gilmour was Frank Lampard's arrival. In 2019-20 Gilmour would enjoy a brief Premier League cameo and play regularly in the League Cup, including a stellar display in the 7-1 thrashing of Grimsby.
Lampard knows the player inside out, what he is capable of, and in his youth-first approach to business at Stamford Bridge, one that Tammy Abraham, Mason Mount and Fikayo Tomori have already benefited from, his wait for regular football may not be a long one.
Every training session Billy takes part in he lights it up with energy, quality and angles. He's like an old-fashioned midfield player. I know modern midfield players do it, he's constantly making angles, berating people even though he's a young boy, personality in the way he plays, never scared to receive the ball. He's got a really big chance.Frank Lampard
At international level he has represented Scotland through all the youth ranks, and has made enough appearances for the U21s now that a senior call-up will come sooner rather than later. At the moment the expectation is high, but if he even comes close to reaching his potential, he could be running games for Chelsea and Scotland for years to come.
BILLY GILMOUR FULL PROFILE, STATISTICS, CAREER STATS AND PITCH POSITION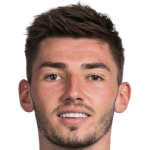 Billy Gilmour

N/A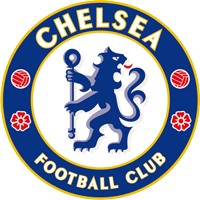 Chelsea

86