Hungary certainly upset the odds on Saturday when the nation welcomed World champions France to Budapest, before hounded and harassing them into sharing the points.
Although a point puts France top of Group F, it also means Hungary are still in for a shot of reaching the knock-out rounds of Euro 2020 after a stellar performance.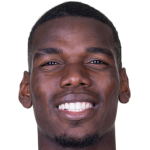 Paul Pogba

DMR
Paul Pogba lit up the stage in France's opening game of Euro 2020 as he pulled the strings and galloped from box to box against a stunned and underwhelming Germany side.

However, on Saturday the Manchester United midfielder found a more difficult for in the shape of a dogged and defensive Hungary team that were simply unprepared to gift the playmaker any time or space.

Pogba is undoubtedly a key cog in France's well-oiled machine but in Budapest he was crowded out of the game and offered very little in attack. He was eventually substituted off as the World champions went searching for a second goal.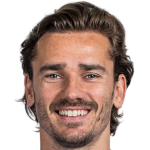 Antoine Griezmann

AMC
Despite having another poor season with Barcelona, Antoine Griezmann routinely plays like a new man whenever he pulls on the blue of France and Saturday's clash with Hungary was just another example of that.

The No.10 buzzed around the Hungary final third with clear intent and was eventually rewarded for his efforts shortly after the hour mark when a punt up the park from the goalkeeper allowed Griezmann and Kylian Mbappe to combine for a goal.

France may not have been at their best against Hungary, but the Barcelona forward looked as sharp as ever in front of goal.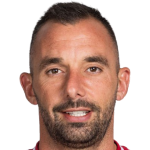 Attila Fiola

ML
Hungary turned Euro 2020 on its head in the dying moments of the first half when Benjamin Pavard missed an interception on the right flank and allowed left winger Attila Fiola to burst down the flank and into the French box.

Fiola, who troubled France throughout the match, was hardly the biggest name on the pitch on Saturday but he sprinted into the box and curled a left-footed shot into the corner of Hugo Lloris' net with the kind of composure that even Mbappe would have been proud of.

France may still go on to win this competition but at least Hungary and Fiola in particular proved on Saturday that the World champions do indeed bleed.