There has been some focus recently on the usefulness of possession, and how a player's pass completion rates and indeed number of completed passes aren't much of an indicator of what a player does well, other than the fact they retain the ball.
FootballCritic previously took two statistics - possession percentage and goals scored - and applied it to the Premier League, La Liga, and the Bundesliga.
We looked at how 'possession effective' teams are by taking their goals scored and dividing it by their average % possession across the season.
Now, we will use the same formula for Serie A and Ligue 1.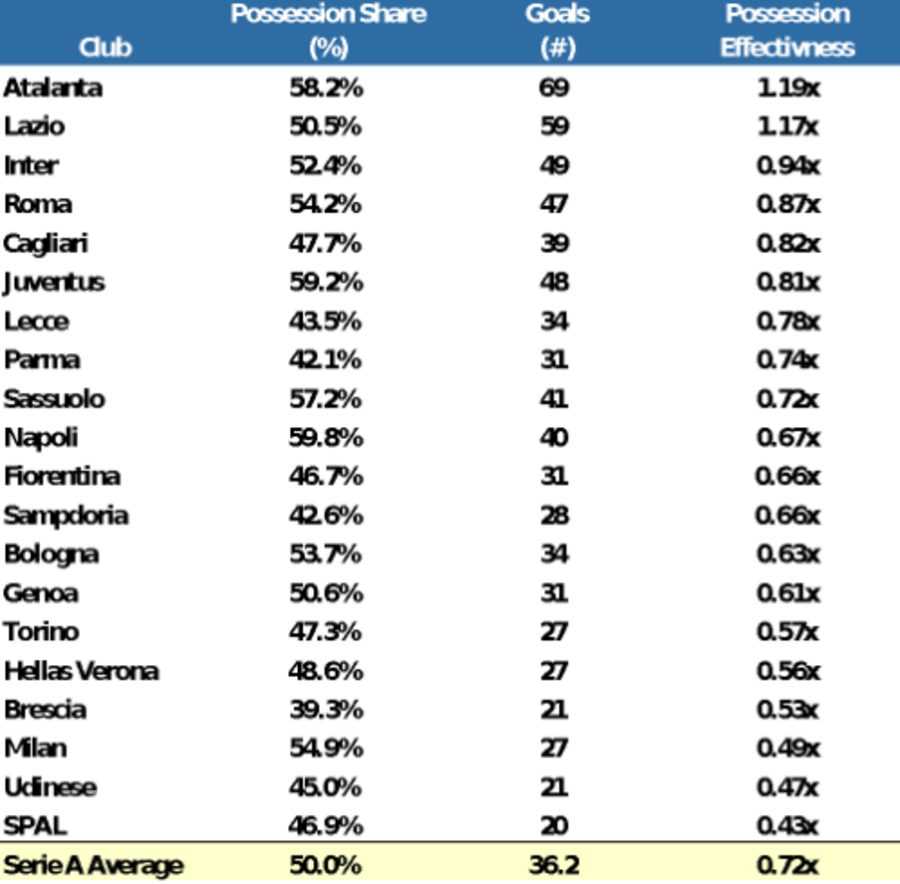 Serie A is an Interesting one. You have Atalanta who have had a superb season but would you would never guess that based on this chart as they are actually in 4th place right now in the league. Even factoring GA, they are still the highest goal differential side in the league and the 5th highest scoring club in Europe.
The Italian top flight has a lot of teams who have a lot of possession but are inefficient at scoring goals - perhaps speaking to the defensive nature of the competition.
Juventus' 'Sarriball', meanwhile, isn't proving as effective as it should be in actually putting the ball in the back of the net.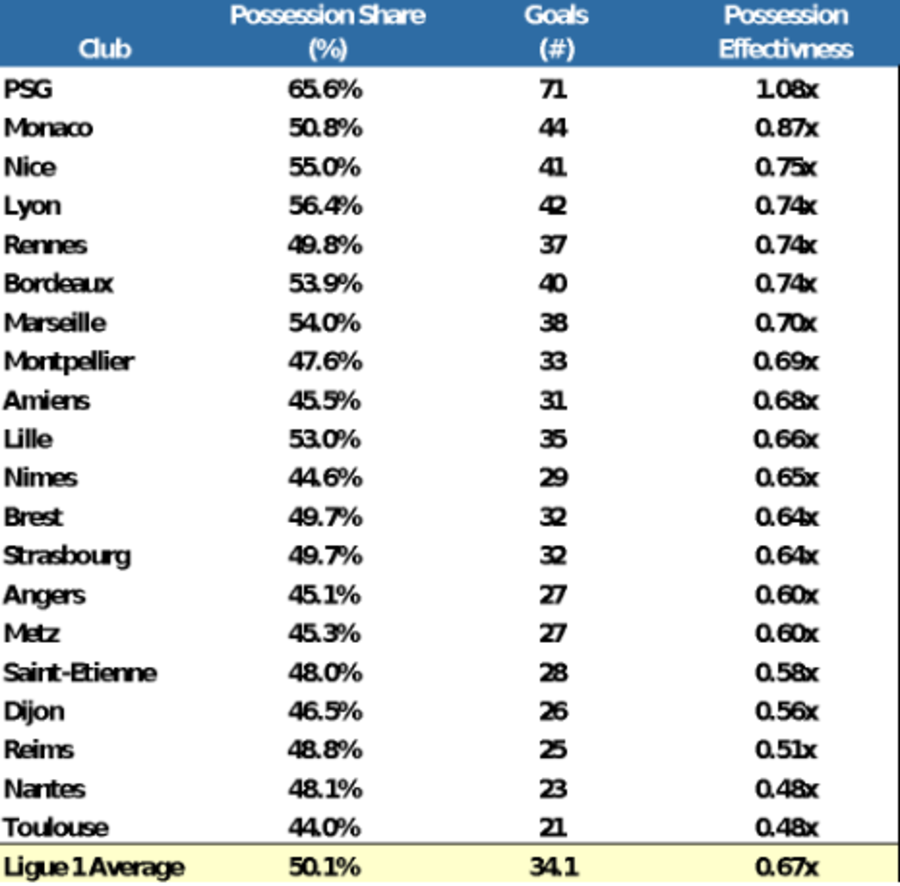 Ligue 1 appears to have the most linear relationship of the top leagues - no clear candidates for successful counter attacking-focused sides or high-possession based teams that have trouble scoring.
The chart seems to suggest that in France if you can retain the ball you have a strong likelihood of scoring. This comes from the suggestion that in the bottom half of Ligue 1 are less inclined to press high up the pitch.
This is really a one-team show as PSG are miles apart from the rest.