It's taken quite a long term relative to other sports, but football is moving through the gears and using data to enhance our understanding of a deeply imperfect game.
American sports have long been there; NFL, NBA and MLB all mastered metrics long before Opta even existed as a company. As a result, from fan, to player, to team owner, there is an absolute acceptance that an understanding of the numbers isn't threatening. Rather, it's a good thing.
But in football, unfortunately, that's not always the case. For some, maybe for most, feelings and emotions matter much more than perceiving the game through mathematical models.
Beyond the tangible - goals, assists, passes, tackles, that kind of thing, numbers that can be counted up and put in a box - statistics for a long time didn't matter too much nor was their involvement encouraged. And there's a novel randomness and fluidity about the actions in football that lure viewers into a false sense of believing fate dictates what happens, and not the best team.
Football's randomness also makes a direct comparison to US sports a bit problematic. MLB and NFL are stop-start and are built around specific plays that can be planned in advance, while NBA has fewer protagonists, a smaller playing area and less individual actions.
Sections of football fans wear the perceived unpredictability of their sport like a badge of honour, and so even the name, Expected Goals, riles them, because it implies patterns where they believe none exist.
FT #PremierLeague #EPL#SaintsFC 1 (0.33 xG)#LFC 0 (1.63 xG)

Southampton hang on to beat the champions, who created enough to deserve a point. #SOULIV shot map ➡️ https://t.co/l1mnA1Zw4w pic.twitter.com/x2S717RMYP

— Infogol (@InfogolApp) January 4, 2021
And it leads to a real disconnect in how we view the sport now, and in the future. Expected Goals might still be a new metric to some but it's been around for six years or more in football academia and is relatively old news compared to some of its successors such as possession value or expected threat (xT).
And so at the top, advanced analysts are riding into the sunset, taking the foundations that have been built and have transcended expected goals into more sophisticated methods of judging player and team performance. Some of it is perplexing, most of it is Interesting and at this moment in time, it is absolutely light years away from the season ticket-holding fan. Just because Match of the Day was happy to add Expected Goals to the bottom of the screen but then never reference it, ever, during the entire broadcast should have been the beginning, not the end.
With Expected Goals in particular, it's a combination of two things. Some fans and broadcasters, if you follow Jeff Stelling's views, think it's a load of nonsense.
And some broadcasters think that fans are too stupid to understand it, so it's easier to fill the gap with inane ex-player punditry instead. In the chase for viral outrage, Expected Goals will always be at the bottom of the list.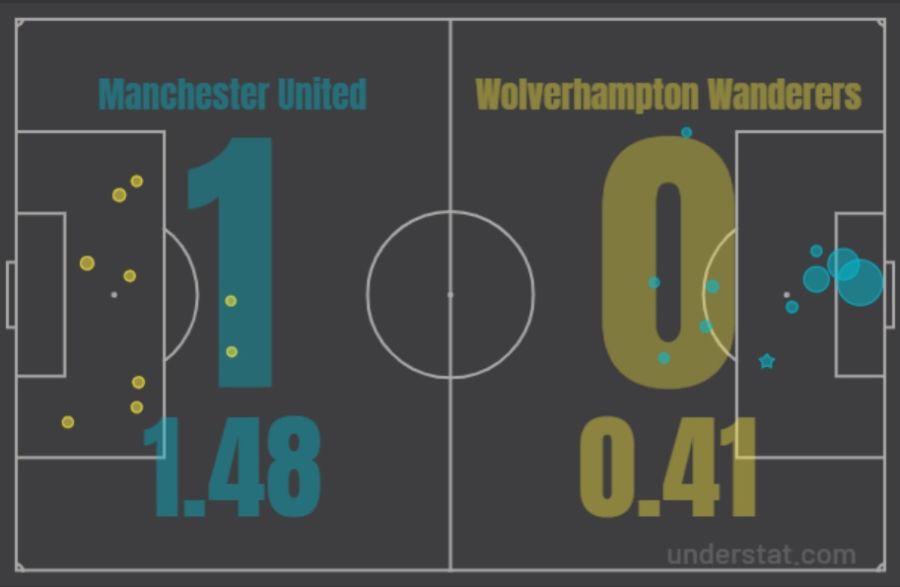 Expected Goals isn't without its flaws, and the proponents of it know this and work hard to fix them. But it's difficult to do so when most of the time is being spent defending its very existence.
People know that Lionel Messi scoring 50 goals in a season is good because everyone knows goals, and how valuable they are. But people don't seem to want to know how Messi's expected goals for a match can be less than a whole number. And that in itself is a challenge that, at times, seems tough to overcome.
Analysts are far from innocent in the debate. Many come from a mathematical background and don't seem to grasp that what seems normal to them is foreign to the vast majority of others. By setting themselves up as smarter than the reader from the beginning, they risk losing them and turning them against the very idea you are attempting to promote.
Some instinctively jump onto the assumption that the 'dinosaur' in question isn't qualified to talk about the game because their understanding of Expected Goals is missing, and no-one is thinking hard enough about whether this metric is explained well enough for people to understand.
Some people will never be convinced. Numbers, stats, facts, will always be a load of bollocks to them - and that's fine. But this is a battle for the attention of the intrigued, and it's one still being lost by a lack of acceptance on both sides, from education to a willingness to learn.
And it's a battle for change that, like any other, takes far longer than anyone thinks. People hated three points for a win and the passback rule. They hate VAR. And, some of them, hate numbers.
So why it is important? Because it raises the level of discourse beyond memes and soundbites. It helps us to understand just why certain players are as good as they are. And it should, in turn, help carve out a richer debate. But the fact we're still talking about Expected Goals in these very basic terms shows that we're not there yet - and likely won't be any time soon.
READ MORE:
Expected Goals: What is it, why do we use it, and what are its limitations?