In most of the analysis of Ed Woodward and his tenure as Chief Executive of Manchester United, it is balanced thus:
Total mismanagement of the football operations, but a fantastic commercial operator who raised the club's revenue generation to new heights. As on-field performances continue to descend ever further from the Sir Alex Ferguson era, the strong financials are a useful shield for Woodward and, indeed, the Glazers.
But the consensus of Woodward being some kind of commercial deity, able to conjure wondrous partnerships from thin air for huge fees is, in the main, a monumental myth and one that is closer to being totally debunked.
BUT COMMERCIAL REVENUE IS HIGH, RIGHT?
Yes and no. What the Glazers saw in Manchester United when taking over in 2005 was a huge, influential behemoth with a commercial department of two (two!) people. It seems ludicrous to imagine now, but the Glazers were unquestionably visionaries in realising the potential of brand Man U - particularly in their territorial reach - and how football clubs, certainly when compared to the NFL, were drastically undervaluing the value of sponsorship.
One of the first things they did is allow Vodafone to exit their £9m-a-year shirt partnership two years early because they felt it was too low. They then sealed deals with AIG and then, latterly, AON, on £20m a year. This provided a new benchmark of how major brand partnerships - ie shirt manufacturers or flagship sponsors - should be valued.
This wasn't a remarkable innovation - it was merely a replication of the model employed at Tampa Bay Buccaneers and the American idea that anything, and everything, should have a brand attached to it, paying money to be there. The Glazers merely identified this and exploited it.
As Woodward said in 2019, "There's negativity about us doing sponsorship deals but they allow us to do things in the transfer market which other clubs struggle to do."
FALLACY OF COMPARISON
But there's often a fallacy in monetary comparison. In respect to what other English clubs had been doing, United were always ahead of the game in maximising brand value; for the entirety of the Premier League era they have easily been the most followed, 'biggest' club in the country by some considerable distance and one of the most recognisable in the world. Their position exclusively inside the top three of the Deloitte Money League since 1996 reflects this. As far as benchmarking is concerned across the rest of the football industry, United have always been at the top.
Until recently, there were only two clubs who could match United for all of those elements; Barcelona and Real Madrid. This is made clear across numerous metrics, which these days represents social media followers but in the past used to be gauged by international shirt sales. And when making a like-for-like comparison, United haven't done anything that the big two in Spain haven't also been doing for a number of years.
Amassing a swathe of global sponsors? Madrid and Barca have just as many as United. And if you assess United's commercial numbers in comparison to Madrid and Barcelona across the last 10 years, the only thing you find is that, as of 2019, the Liga sides are heading in a distinctly opposite direction.
United's commercial return of €364m in 2016 was based largely around their huge Adidas kit deal and, at that time, they had moved ahead of their direct competition in terms of revenue generation from sponsorship activities.
But since, two things have happened. Firstly, there's only so many brand partners you can acquire to significantly move revenue and once you have sold off every element possible - as United have with their wine (Casillero del Diablo, which arrived with a cringe-worthy ad) and noodle (Nissin) sponsorships, the growth for straightforward partnerships has to plateau.
In that respect, there's only so much United to go around, and given that when the Glazers (and by association Woodward) sunk their teeth into this department there were literally two people in an office (the current commercial and sales operation has over 150 employees) then, clearly, the massive gains have to be contextualised as starting from virtually zero.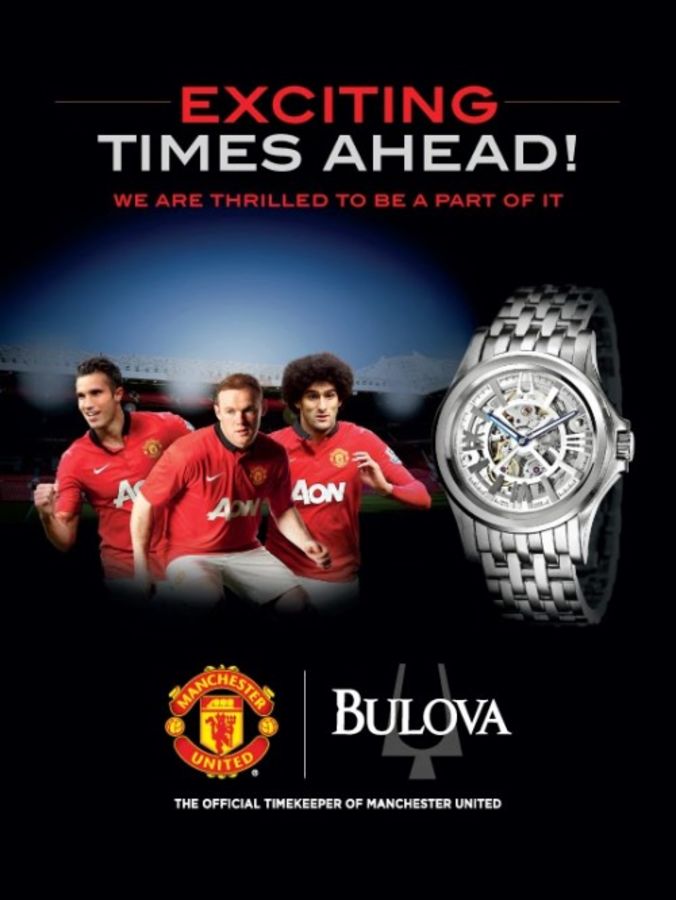 As a comparison, Formula 1 consistently parades itself as one of the most successful social media sports in recent years, citing their huge rise in followers. But given when Bernie Ecclestone sold to Liberty Media in 2016, he 'didn't believe' in social media, then growing one of the most prominent sports in the world from a base of practically nothing is far easier - and less impressive - than it sounds.
It is the same with United and, indeed, most football clubs, who were derelict in identifying their revenue potential and once they got their houses in order the numbers were always likely to grow exponentially - for a while.
A CLEAR WARNING
The second thing is that other clubs have not only caught up - they are doing it better. Deloitte's 2019 Money League report comes with a clear and obvious warning to United. It says:
"In a global sponsorship market, all of the Money League clubs are competing not only with each other, but also with leading clubs from other sports with global appeal.
"It will be those clubs that think and act most creatively and expansively to realise the full value of their fan base that will improve their placing in the Money League."
The traditional methods of generating commercial revenue are more competitive than ever before, and if brands are going to part with huge fees to be, say, the shirt sponsor, then they want considerably more from the relationship than is currently on offer.
Just ask Chevrolet, who paid a huge €70m per season for the pleasure but now are desperate to extricate themselves from the deal, and the marketing executive who agreed terms was ruthlessly culled by the holding company, General Motors.
Furthermore, it is now well known that the Adidas agreement is subject to a 30% reduction if United spend two consecutive seasons out of the Champions League. With the club currently in fifth position and six points off the top four, that is very much under threat. So the club's two flagship, and most lucrative, deals are under serious concern of regression.
United's report to the Stock Exchange in September estimated an overall revenue reduction, from the €711m in 2019 to an estimated €650m.
ALREADY FALLING BEHIND
They have already been relegated to fifth in 2019 based purely on commercial revenue, not only trailing the big two but also Paris Saint-Germain and Bayern Munich. PSG's relationship with Michael Jordan and their infiltration of Paris Fashion week has led the brand into a more mainstream apparel environment and highlights that while others are innovating, Woodward is overseeing stagnation.
The (erroneous) consensus is that United's commercial might confounds team performance, but, finally, this worldview will look ridiculous. United will almost certainly fall out of the top three in total revenue for the first time, and what's more, not only are European superpowers becoming savvier, their most successful challengers, the ones winning things domestically and on an international stage, are hungrily closing in.
⚽ Hey Jude, don't make it bad - Bellingham deserves better than Man Utd mess
Liverpool now have the power to legally sever their relationship with New Balance and court a gigantic Nike deal which will take their revenue, and global brand exposure, to an entirely new level, while Anfield is being promoted as a multi-purpose venue that can host events beyond football.
Manchester City's new deal with Puma is a dramatic upgrade, while they have launched their own OTT platform to boost profile and provide another source of income. Meanwhile Tottenham, despite being some way behind at the moment, are investigating naming rights for their new arena which could provide a large increase to their income as well as their now regular hosting of NFL clashes. Damningly, Tottenham, Liverpool and Chelsea have all witnessed higher revenue growth year-on-year since 2016 than United.
In an article in the BBC in 2014, a 'United insider', referencing their commercial exploits, said: "Other clubs are taking a leaf out of our book.
"But copying how you do it is one thing. They are not the same as Manchester United."
No-one is copying United any more, and Woodward's last bastion of protection, his commercial acumen, is on the verge of being fully exposed.
READ MORE
⚽ Bruno Fernandes needs to reign supreme to be a Man United success