One of the most refreshing things to hear these days is someone admitting they don't know the answer to your question.
The coronavirus pandemic produced an entire army of amateur epidemiologists - who knew? - espousing expert opinion on a topic they are suddenly authorities on after diving into a few long-reads on Medium.
Everyone knows everything. Or at least, they think they do, while probably knowing less about specific things than they ever did. And nowhere is this more apparent than in football punditry.
The age old-doctrine stands truer today than ever before; just because a footballer has played the game, doesn't mean they know anything about how it works.
Barcelona goalkeeper Marc-Andre Ter-Stegen, step forward, you hero. The German has played exclusively in the intense, tactics-heavy modern era, and his skillset has helped to further revolutionise his position. But he doesn't watch much football, he doesn't know who players are, and he isn't all that interested.
Talking to El Pais, he said: "People laugh when I tell them I don't know anything football. I don't really watch much football, other than games that look good or when I've got a personal interest because someone I know is playing. Sometimes people ask me what a player's name is and I've got no idea."
There's actually a longer list of players who have no interest in the game than you think, and recently Gareth Bale showed more of a desire to pick up a golf club than kick a ball. But, and this is a key difference, there's a whole host of pundits in the UK that think they have knowledge and have something to offer, but the reality is that they fundamentally do not, and likely never will.
PUNDITS AS 'CHARACTERS'
The UK football media landscape consists largely of 'characters', loudmouths, friends of agents and skint ex-players who will do anything to stay relevant. At no point is pre-requisite knowledge put under any type of scrutiny. Many of this generation of pundits are relics of the mid-90s-to-early-2000s era, a type of football so fundamentally different to the game today that it may as well be a different sport.
If a coach like Jose Mourinho struggles desperately to retain his tactical relevance as the likes of Jurgen Klopp and Pep Guardiola push things forward, the likelihood of the TalkSport carousel of warm bodies adding anything to the conversation is beyond remote.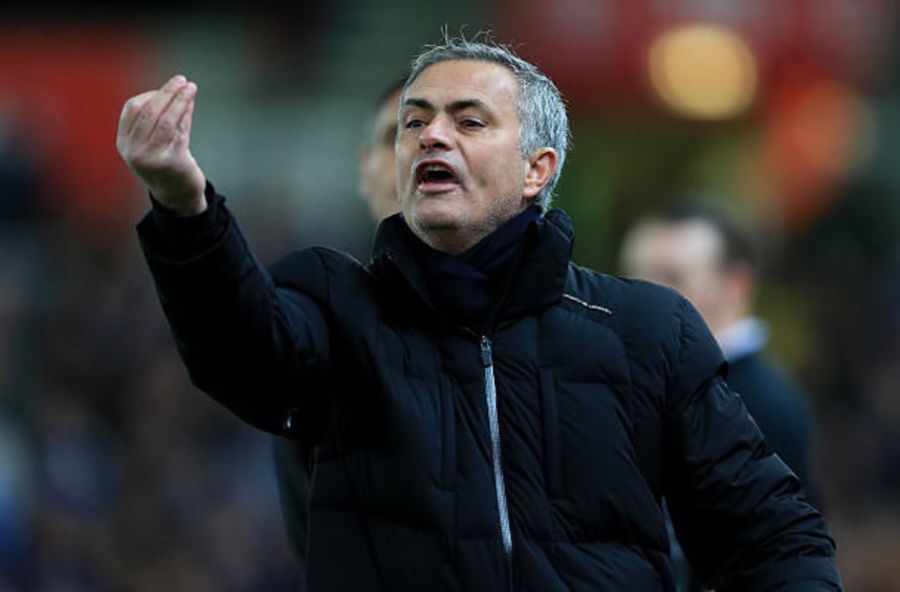 And, like Ter Stegen, they don't know anything about football either; they wouldn't watch a La Liga game beyond the Clasico if their lives depended on it, and they wear that ignorance as a badge of honour. Instead of disqualifying their opinions, they are allowed to run rampant through an increasingly regressive and infantilised football scene. Their quotes on their ignorance are snipped out and amplified socially, shows revelling in the fact that their core talent don't know what they are talking about.
The UK is, quite obviously not unique in its love for football debate but a quick glance to the continent sees a quite different landscape. The Italian dogma that 'every Italian is a coach' demands a high level of sophistication in their offerings and as a result, there's a standard of game analysis and press conference questioning which is on another level.
In Germany there are figures from the past who command respect for what they achieved - Lothar Matthaus being a particular example - but their edgy opinions are slowly being eradicated in the face of younger, better, more articulate views.
In Spain their sport-dedicated publications based in Barcelona and Madrid are published daily, therefore controversy and straight-up fabrication runs rampant, but by the same token having so many pages to fill means a fulfilling retrospective can be carried out alongside it. In France, Arsene Wenger's regular involvement ensures that everyone aspires to be on that level.
That's not to say the UK doesn't have pundits who know what they are doing. Jamie Carragher has probably surpassed Gary Neville now as a student of the game and his ability to break things down. In the Championship, Derby County's gain has been the Championship's loss, as Liam Rosenior's excellent, authoritative commentary has been lost to Sky as the former full-back joined Phillip Cocu's coaching staff.
But they are lost amidst a sea of spoofers and shysters, bluffing their way through broadcasts. Or, they are too close to the teams involved, hooting and cheering along with the game despite 95% of the viewing audience having no desire to see that team win.
Football is becoming increasingly complex and it should be the job of the analyst to make things easy for us. But instead of embracing the difficulty and tackling it head on, UK coverage has largely given up, choosing to go cheap; social media memes, emojifying their presence, and generally operating superficially above what should be the good stuff.
Ter Stegen's not done. He added: "I don't know what opposition players are called. But afterwards, when they show me the videos, I realise that I know perfectly who is who."
He treats football like the Matrix, recognising the outline and the movement of footballers but not the players themselves. And he knows that if he can't explain it, he wouldn't be much use as a pundit. A few others should follow his lead.