"I heard people say Romelu Lukaku was a donkey… not even that long ago!"
After the Belgium striker hit a devastating double in a 3-1 win at Napoli in January, Conte referred to the criticism his summer signing had received before and immediately after his €80 million transfer from Manchester United.
Lukaku had become a figure of fun in the media and among supporters during his second season at Old Trafford, being lampooned for his heavy touch, his physique and for some high-profile misses, losing the support of United fans in the process.
Gary Neville commenced an ugly war of words with the attacker by labelling him overweight and unprofessional, while his brother Phil remarked that Lukaku lacked the quality and style to be a Man Utd player.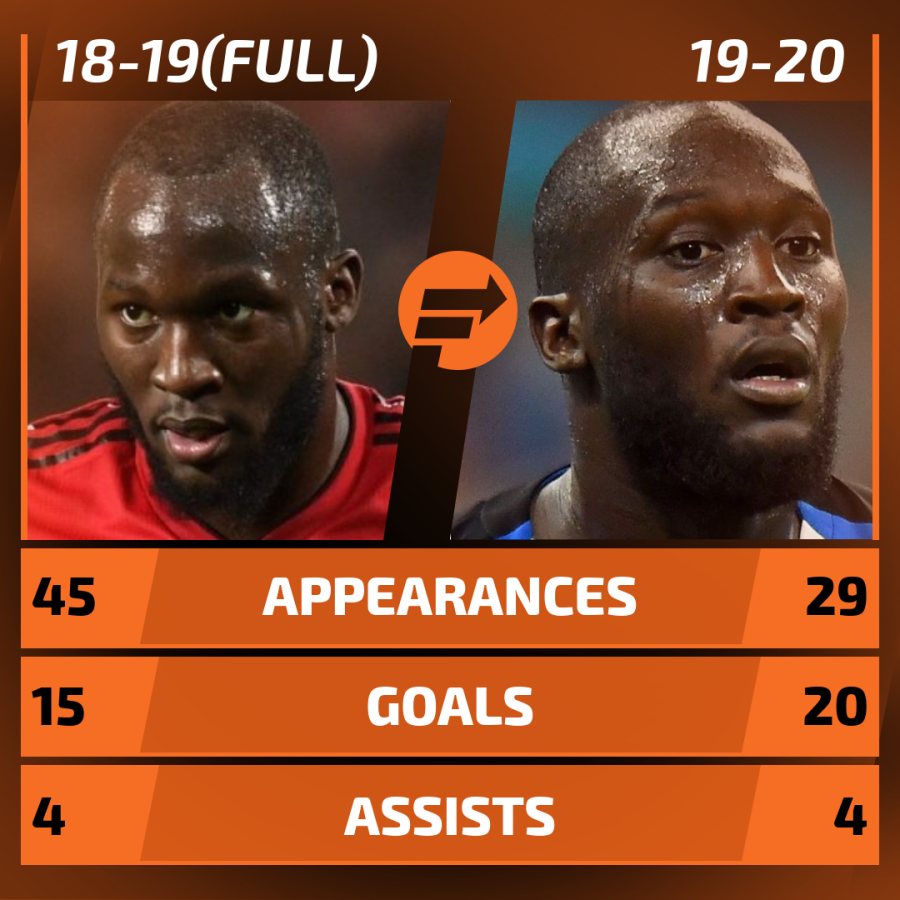 Indeed, manager Ole Gunnar Solskjaer was more than happy to see the back of the player, despite his respectable record of 42 goals in 96 Man Utd appearances.
Fast forward six months and Solskjaer will surely now be regretting his willingness to let Lukaku leave.
The 26-year-old is enjoying an outstanding first season at San Siro. He has already scored 16 Serie A goals in 22 games – only Cristiano Ronaldo and Ciro Immobile have found the net more times in Italy - and in total, he has 20 in all competitions, well on course to shatter his best-ever season tally of 27 goals.
With a FC score of 94, Lukaku is also the joint-third highest-ranked player in Serie A this season behind Josip Ilicic and Ronaldo.
Together with Lautaro Martinez, who has scored 16 goals himself this term, Lukaku has forged what Inter legend Christian Vieri has described as the "best young strike partnership in Europe."
The deadly duo are a key reason why Inter are in their first real Scudetto race for almost a decade. Ahead of Sunday's much-anticipated Milan derby, the Nerazzurri find themselves just three points behind leaders Juventus.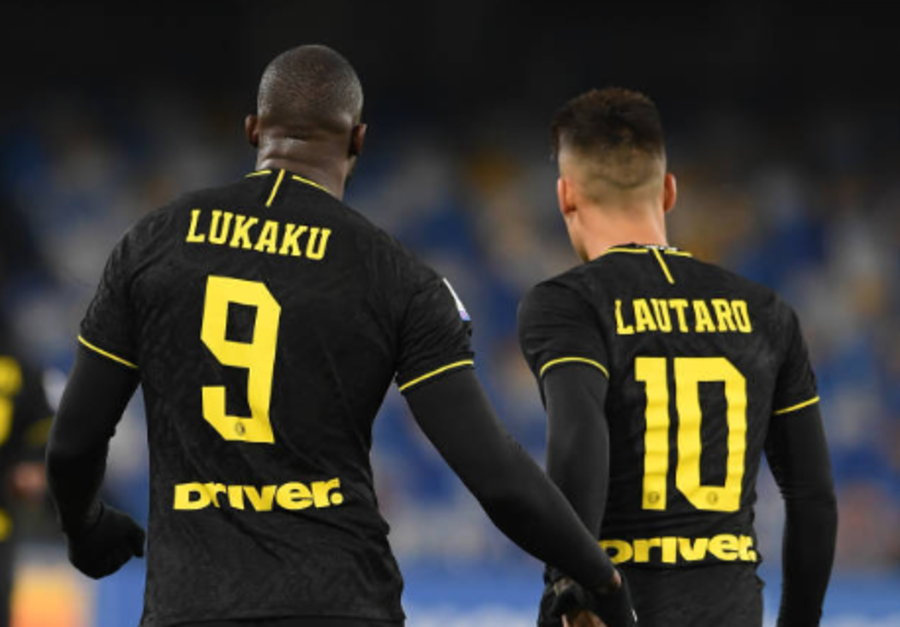 That gap had appeared set to increase to five points as an Inter team missing the suspended Lautaro were struggling to break down Udinese on Sunday evening. Not for the first time this season, it was Lukaku who proved decisive as he broke the deadlock midway through the second half with a beautifully improvised shot through the legs of an Udinese defender before adding a second in a 2-0 win.
The victory over Udinese provided a microcosm of Lukaku's season; goals, tireless running, hold-up play and also leadership, by mentoring teenage strike-partner Sebastiano Esposito. He was also the go-to-man for Conte to pass on tactical instructions to the rest of the team.
The mutual respect between Conte and Lukaku is well-documented and dates back many years. The Italian tried to buy the striker for both Juventus and Chelsea, while Lukaku was so impressed by Conte's Italy team during a match against Belgium in 2016 that he promised he would play for him one day. The Italian's aggressive 3-5-2 system is getting the best out of a player who has rediscovered his happiness on the football pitch.
Back in Manchester, the atmosphere is just as poisonous as it was when Lukaku departed. Among the many reasons for their miserable campaign has been the absence of a natural centre-forward.
"Lukaku is a target man. We will have a different attacking set-up this season," Solskjaer explained in August.
"I'm very confident that we'll get goals from Anthony Martial, Marcus Rashford and the others."
Solskjaer's decision has proven fatal. Man Utd have scored 36 league goals this season while the top three of Liverpool, Man City and Leicester City have 60, 56 and 54 goals, respectively.
Martial has occupied the striker position for much of the campaign but, with just eight league strikes, has proven ill-suited to a role in which he has either been isolated against stronger opponents or forced to play with his back to goal versus weaker sides.
Rashford has been one of Man Utd's few bright spots with 19 goals in all competitions but his best work has come from an outside left attacking role. Only four of his goals have arrived when starting as a centre forward. Aside from Rashford and Martial, no other Man Utd player who has started a game as a striker this season has scored.
It is embarrassing that a club of Man Utd's size and wealth find themselves in such a predicament but Inter and Conte are not complaining. They are reaping the rewards from a player who has proven himself to be anything but a "donkey".
READ MORE
⚽ Romelu Lukaku's statistics, matches, results and career stats
⚽ The Woodward myth - Manchester United's revenue is not spectacular and it's getting worse