We are now in March - the business end of the season.
Games usually come thick and fast at this time of year for teams competing on multiple fronts, meaning weekend-midweek-weekend fixtures to contend with. The coaches are given reduced preparation time for the next opponent, while the players and their bodies have less time to recover, all in the name of glory.
But the introduction of the variable of coronavirus means that the calendar could become even more condensed, which could spell disaster for any athletes looking to be physically optimised for the start of the European Championship, which is set to commence in Rome on 12 June.
READ MORE:
⚽ Preventing injuries before they happen is football's next data evolution
The coronavirus has already wreaked havoc on the Serie A calendar, with teams suffering successive rounds of cancelled matches while this weekend, the first in March, is set to see games take place behind closed doors. Other leagues haven't been adversely affected - yet - but if similar measures are adopted and matches are cancelled at short notice, it simply means finding time towards the end of the schedule to fit them in.
Juventus and Inter, for example, are still competing in both European competition and the Coppa Italia. Inter have played 24 league games, meaning they have 14 to play, plus a minimum of one more Coppa match and two more Europa League fixtures. A minimum of 17 games within a 10-week stretch, which could be more if cup success is achieved.
Zone7 are an artificial intelligence company which specialises in injury prevention and identifying the physical limits that can be triggered to cause players to suffer typical muscle injuries. Their job is to assist in fine-tuning a player's workload before the 'red zone' - where an injury is likely to occur - is reached.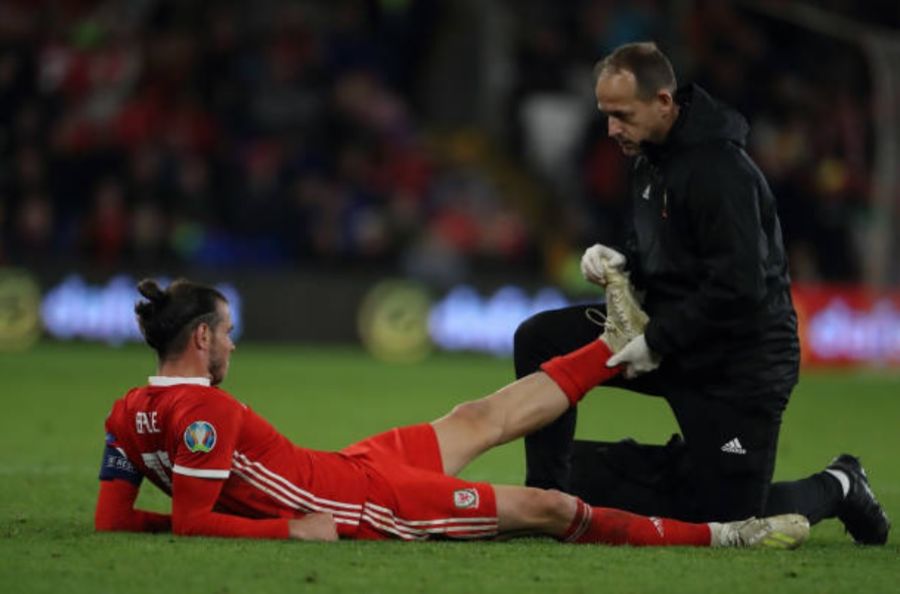 The company have been hugely successful in allowing teams avoid injuries during high-risk periods. Their work with Getafe, which you can read here, has been nothing short of spectacular, with the provincial Madrid club competing for La Liga's Champions League positions despite retaining one of the most modest budgets in the league. They have been to incorporate match congestion schedules into their algorithms to allow for 'hyper-personalisation' of player workload plans, leading to less injuries.
During the regular season players are subjected to periods of increased activity - for example from the beginning of the season and the start of European fixtures - to 'down' periods, like when an International break arrives in September or October.
And from their research, one thing is clear - the prevalence of injury drastically increases when players' regular schedules are Interrupted and instead replaced with long gaps without games followed by intense periods of activity.
SEASONALITY OF INJURY RATES
Eyal Eliakim, CTO of Zone7, has looked at at how the structure of the calendar causes additional strain - and how this could impact Serie A athletes in particular.
"Seasonality of injury rates and risk are a dramatic issue that affects the football world year-in-year-out.
Matches in each league can be congested in different periods throughout the season and this can be very important when trying to understand injury risk levels and identifying injury-prone periods in which a team should operate with caution.
To show seasonal trends, we've analysed injury risk levels throughout the season in 5 different European leagues. The main conclusion is that high-risk periods throughout the season are, in the vast majority, match congested periods or periods in which there is a major break in normal schedules.
When examining the seasonality of injury risk across these leagues, we see that risk levels rise from the beginning of the official match schedule and peaks at around late September- early October which is when playing minutes start to accumulate and the group stages of European competition begins.
It is also a period of fluctuation in teams' schedules due to many International breaks that take place between September and November. Interestingly, we see another spike in risk levels around Christmas/New Year's Eve.
Many of the European leagues hold short breaks from the season post-Christmas/New Year's Eve, and accordingly, we see a substantial reduction in injury risk during this period. However, in English teams, such a reduction isn't apparent, as Christmas time is the most fixture congested period of the season, and risk levels remain high throughout.
During the second half of the season, we see an additional increase in risk levels towards the end of March, which is when the accumulated playing time induced by the busy match schedule due to European competition, amongst other reasons, starts taking its toll."
If the matches pile up in May, there could be a number of International players who should be getting ready for Euro 2020 instead entering a period of increased risk levels due to the schedule. If that happens, we could very well see a number of players pushing themselves to the limit all too close to a major tournament - and potentially missing out on the event altogether, as a consequence of suffering an injury beforehand.
Whilst the coronavirus situation is unprecedented, the only issue being discussed is how to fit these games in. What is never reckoned is the physiological damage players may undertake as a result.