Italy beat England 3-2 on penalties after a 1-1 draw to win Euro 2020.
Manchester United left-back Luke Shaw stole in at the back post to volley home a Kieran Trippier cross after two minutes as the Three Lions broke following a corner.
Italy dominated the second half, with Leonardo Bonucci scrambling the equaliser after Jordan Pickford saved onto the post.
There would be no further scoring, meaning the match was resolved on penalties. England took the early initiative but Marcus Rashford hit the post and Gianluigi Donnarumma saved twice as the Azzurri took victory.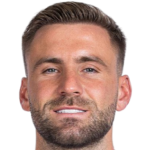 Luke Shaw

DL
Luke Shaw did not have an England goal to his name before kick-off and only three career goals. Swiftly changed that with an assured volley to give his side the lead and remained a piston down the left side. A performance worthy of a player who was one of the outstanding figures of the tournament.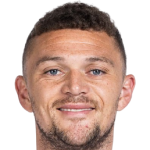 Kieran Trippier

DR
Despite Gareth Southgate getting virtually everything right over the course of the tournament, there was still a fair amount of criticism over his decision to drop Bukayo Saka and instead start with Kieran Trippier. The Atletico Madrid defender vindicated his selection immediately by setting up Shaw. Withdrawn after Italy's equaliser.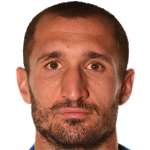 Giorgio Chiellini

DCL
Another enormous performance from Chiellini, whose reading of the game was priceless for Italy. Despite his veteran years, he matched his opponents throughout, notably making a key challenge on Raheem Sterling in extra-time.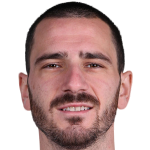 Leonardo Bonucci

DCR
Immense for Italy throughout Euro 2020, it was fitting that Leonardo Bonucci was the man to draw them back onto terms. While he may be more renowned for his defensive work, his contribution in the other box was telling as he scrambled the equalising goal after Marco Verratti of all people had a header saved onto the post.