Belgium defeated Portugal 1-0 in Seville to advance to the quarter-finals of Euro 2020 in an intense encounter.
Thorgan Hazard's excellent winning goal from the edge of the area was enough to settle an ill-tempered occasion which saw Portugal pushing to the final whistle, and both Eden Hazard and Kevin De Bruyne picking up injuries.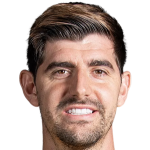 Thibaut Courtois

GK
Courtois didn't have any particularly good saves to make, save from a Ruben Dias header that went right down his throat in the closing stages.

But his positioning and command of his area was second to none, as it has been the entire season at Real Madrid, and in a close contest it was his calming presence which helped push his side into the quarter-final.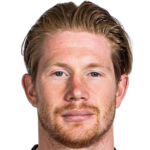 Kevin De Bruyne

AMR
Hazard's goal was the settler but the biggest moment of concern in the contest may have came from Kevin De Bruyne.

The Manchester City man had only returned from injury midway through this tournament after his problem against Chelsea in the Champions League final.

But at the end of the first half he was clipped on the heels while running - a clear tackle from behind - and his ankle twisted around underneath him. It didn't look good for the playmaker and it remains to be seen whether he will be fit for the rest of the tournament.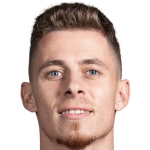 Thorgan Hazard

ML
It wasn't really a night for the attacking talent to shine but Hazard's moment in the spotlight proved decisive.

He collected the ball 25 yards from goal and set himself with a nice touch before launching a sweet right-footed shot across Rui Patricio and into the far corner. It was the important moment in a game of fine margins.