"We have a lack of houses, schools, buses, employment and sanitation, none of this matters because we have Maradona," proudly declared a local Neapolitan newspaper.
There are transfers in football that transform clubs, which turn good teams to great. There are transfers that turn out to be the missing piece in an expensively crafted jigsaw. Then there are moves that not only completely change the fortunes of a side, but an entire city.
This is what Diego Armando Maradona's move from Barcelona to Napoli in the summer of 1984 achieved. Much has been written, and will continue to be written in the coming days and weeks, but it cannot be overstated the seismic change that one single transfer deal made not just to Napoli the football club, but the city of Naples.
If you have ever visited Naples, the Maradona aura permeates throughout the entire city, into every little crook and crevice. San Gennaro may well be the patron saint, but make no mistake about it, it's Diego's city.
There's a bar, on the corner of Via San Biagio, that's dedicated solely to all things Maradona. Order yourself a caffe and indulge in your surroundings, Maradona pictures as far as the eye can see. A single mane of Maradona hair, plucked from the headrest of a flight from Turin back to Naples in the late '80s, sits proudly atop the Maradona altar. Also present are vials filled with tears of the locals who cried the stormy night his Neapolitan love affair ended in ignominy in March 1991.
Maradona became so much more than a football player to the city of Naples, he obtained deity status. Napoli have had other legends: Marek Hamsik, Guiseppe Bruscolotti, Fernando De Napoli and Ciro Ferrara, but nobody comes close to what Maradona gave to Napoli, and by extension the city.
Napoli had won nothing when he arrived on that humid July day in the summer of 1984, nothing of importance, at least. Within three years, Maradona had taken a team that were closer to Serie B when he arrived, and transformed them into Serie A champions for the first time in their history.
The city of Naples, for so long looked down upon as a destitute and viewed by many in the north of the country as not belonging to Italy, stood with its chest out and head perched. Only a talent like Maradona could've even made this feasible. Neapolitans celebrated for two months following their first Scudetto win, writing on the walls of a cemetery "you don't know what you've missed!"
And Maradona wasn't finished: a Coppa Italia a month after the first title; a UEFA Cup in 1989; another Scudetto in 1990. Many will look to Maradona's month of greatness in Mexico as the pinnacle of his career, and perhaps those people are correct, but the fact that for a brief moment in time, from 1987 to 1990, the balance of power in Italy swung southwards, is arguably his greatest achievement in the game.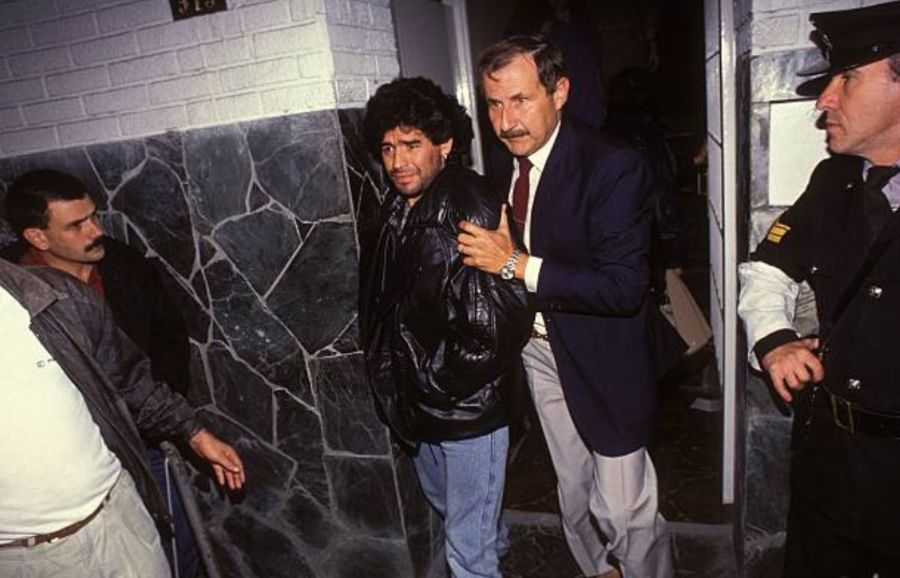 Only with the creation of Asif Kapadia's absorbing documentary on the man last year where people outside of Italy and Argentina beginning to really comprehend the magnitude of what Maradona accomplished in Naples. A man who, in spite of himself, became not just the greatest player in the world, but arguably the finest footballer that has ever lived.
Maradona couldn't control himself, nor his life, outside of those four lines of the football pitch, but within it, he could control everything. He could make average teams great, and could break extraordinary teams and make them look amateurish. Nobody in the history of the game could manipulate the ball and bend it to their will better than Maradona.
Maradona was the most flawed of geniuses. He rejected his son, Diego Maradona Jnr, for decades. His adultery, excess lifestyle and association with the Neapolitan mafia, the Camorra, all became public knowledge in the aftermath of his exit from Napoli. And yet the city still loved him, in spite of it all. Despite Italian football chewing Maradona up and spitting him out in the aftermath of Italia '90, the Neapolitan people never forgot telling the world that the most majestic of No.10's was theirs. A son of Naples.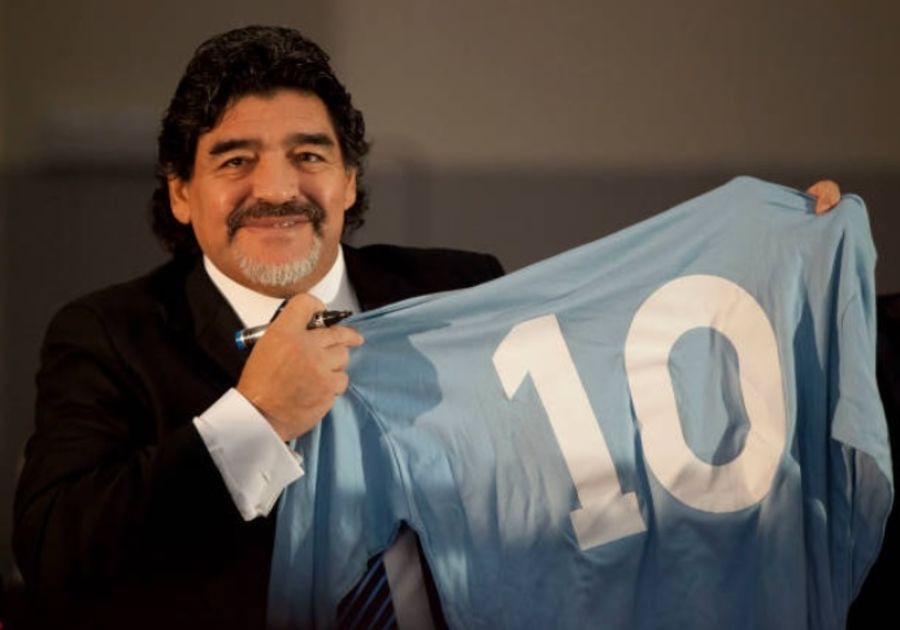 It's impossible to define what Maradona truly means to Naples, but perhaps his turbulent seven-year spell in Italy is best summed up by his former team-mate Ciro Ferrara, who said in Kapadia's documentary, "The victory [the first Scudetto] marked the social redemption of our city.
"Thanks to Diego, it continued in the following years."
Maradona gave Neapolitans pride, a sense of hope, and bragging rights over the powerful northern establishment, who many locals felt couldn't care a less about the south of Italy, and in particularly, Naples.
Maradona became a representative of the downtrodden south, a symbol of courage. If he'd been a superhero, Maradona would've been Batman.
And what Maradona achieved at Naples is nothing short of comic book material: taking a mediocre team and propelling them to greatness in the most daunting league the sport has ever seen. Additionally, not just content with fighting against outside forces in the shape of Milan, Juventus and Inter, he was also battling against his inner demons and attempts at self-destruction.
The sport of football will never again see the likes of Maradona. The modern game is too professional for a player like him to thrive in.
And yet, he was simply the greatest to ever do it.