Michu was one of the great surprise transfer successes of the 2010s, signing for Swansea in 2012 before going on to score an impressive 18 Premier League goals in his debut campaign.
However, he would never reach such heights again as injuries subsequently ravaged his career, leading to retirement at just 31-years-old.
We've teamed up with football analyst Marius Fischer, known as @Gegenpressing91 on Twitter, who has worked with magic with Microsoft Excel to map out all the Spaniard's Premier League goals from that famous 2012/13 season.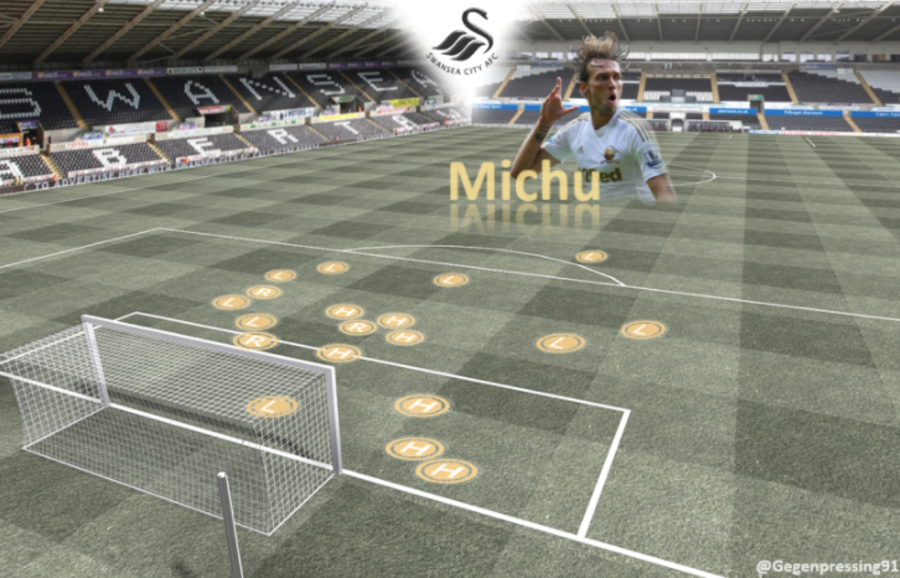 Marius says:
"People for some reason are fascinated by so called 'One Hit Wonders' – be it in music or in sports.
"While in music the reasons for missing long-term success can be various, in football it's mostly up to injuries. Michu is one of the examples.
"Despite having one or two good scoring seasons at Rayo Vallecano before, everyone will just remember that one season at Swansea City in 2012/13 where Michu scored 22 in one season and led his team to a famous cup title.
"His elegance and deadly left foot were unique, as was his goal celebration that reminded you of the great Luca Toni.
"Michu was one of the first 'advanced poachers' – despite his height and goal instinct he was great on the ball and could drop back into midfield to create for his team-mates.
"After chronic injury problems he could never reach that level of 2012/13 again and retired way too early. Still, this one season will always be remembered."
Michu is currently technical secretary of Real Oviedo.