Lionel Messi doesn't miss football matches he doesn't want to miss.
Under the spectre of the coronavirus and this packed season, it looks logical to rest Messi for consecutive Champions League matches (Dynamo Kiev and Ferencvaros), as well as for half of a recent La Liga fixture against Real Betis.
But this feels different; this feels like a Messi with differing priorities. He played just the second half against Real Betis on 7 November, but still flew 10,000 miles to Argentina to play two South American World Cup qualifiers. He played every minute of those games, just as he did in October against Bolivia and Ecuador.
And as he celebrated his now-iconic homage to Diego Maradona in the win over Osasuna last week, he requested to be alone, in the moment on his own. It may see like reaching, but to know how much Messi loved Barcelona is to know a player who, currently, is stuck in a loveless marriage.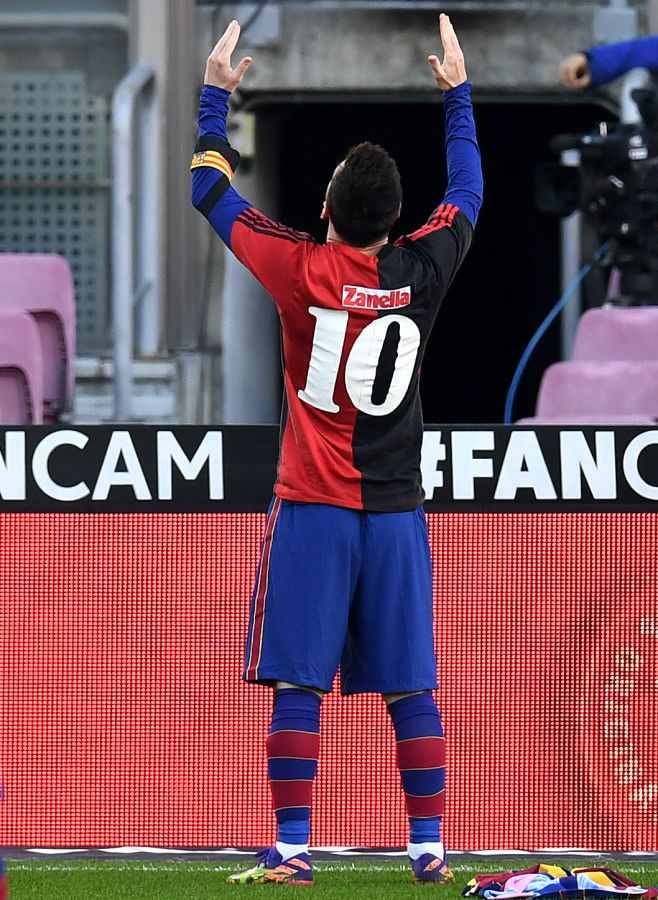 And Neymar's incendiary comments after PSG's 3-1 defeat of Manchester United on Wednesday move the story to the next level. When the Brazilian said he wanted to play with Messi again as soon as next year, it was illuminating in a number of ways.
Yes, he could have been kidding, but what purpose would that have served? Neymar has enough power in the game that if he wants something to happen, then it could happen.
And it's highly unlikely that Neymar meant going back to Barcelona. There was an attempt to get the deal done last year but the financial package didn't appeal.
Barcelona are in a significantly worse situation now than they were then; they are struggling to scrape together £10m to pay Manchester City for Eric Garcia. They have had to negotiate a £110m salary cut with the first-team squad to meet La Liga's strict wage restrictions. And, let's not forget, Messi is free to negotiate with other teams in a month's time. The idea of not only persuading Messi to stay, but get Neymar too, is fanciful.
Which puts PSG absolutely in the box seat. Kylian Mbappe's public flirting with Real Madrid looks like it might lead him to the Santiago Bernabeu, which would free up a position, and a salary for Messi. And so what's to say all of this isn't essentially sorted already?
To reiterate, Messi has sulked publicly with every other coach who has had the temerity to drop him. And it doesn't matter whether he's 33 now or not. He wants to score goals, to break records, to cement that legacy ever further. And yet being left out of these games hasn't raised much more than a murmur.
It could be said that Barcelona, and Ronald Koeman, are already making preparations to the day that Messi is no longer going to be there. The experiment with giving Antoine Griezmann more responsibility looks like it is, finally, bearing some fruit. Ousmane Dembele might be getting his act together. Pedri and Ansu Fati are a pair of brilliant 17-year-old's who represent the future.
Perhaps, despite the posturing of virtually every prospective presidential candidate that Messi is going nowhere, it no longer makes financial sense to keep him and, maybe, that realisation has been reached.
Maybe we are watching the final act of Messi at Barcelona, which seems more likely by the day.