Lionel Messi, against Cadiz last weekend, tried to shoot - twice - from a corner.
One led to the goalkeeper tipping over the crossbar, the other drifted out of play. Messi's often tried to swerve corners in at the near post but even by this standards this is new levels of desperation to score in a season where his ability to trounce xG models has largely eluded him.
Against Cadiz and Juventus, Messi attempted a total of 21 shots, 13 of which were on target and six of which were blocked. The highest xG opportunity he attempted was 0.21xG, and despite all of those efforts he only achieved a total of 1.72xG, which gives a clear indication of the areas of the pitch he's attempting to score from.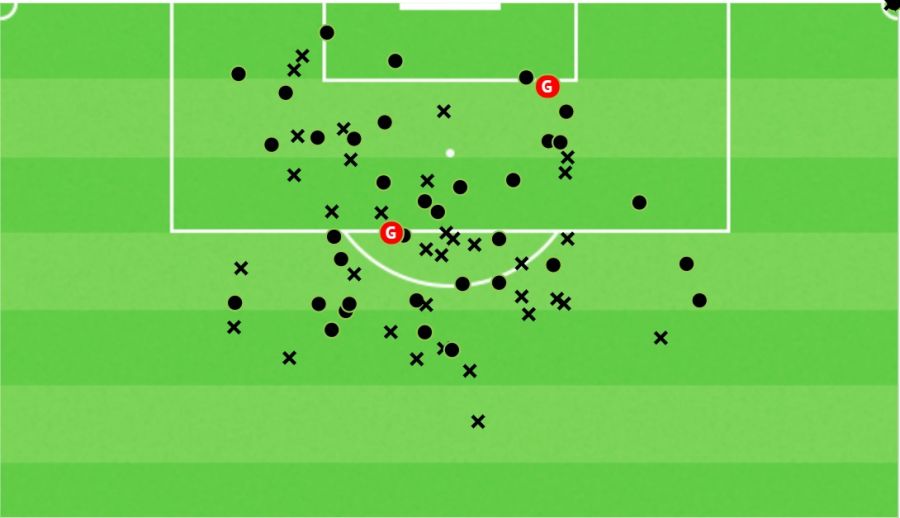 The above image shows Messi's shot position map from this season, excluding penalties. An x is off target/blocked, an o is on target, and even by Messi's standard of scoring from unlikely positions, his shot positions here are far from optimal. Only three efforts inside the six-yard box, while his standard spot inside the 'D' is used less and sacrificed from other positions beyond the left post at difficult angles.
And that attempt to force the ball over the line was shown more than ever in the outings against Juve and Cadiz. Messi has almost reached a stage where he's written this season - and this team - off, and he's just trying to score himself. But it's translating itself into more desperate positions in terms of where to shoot from, but also where the shot is ending up (see below):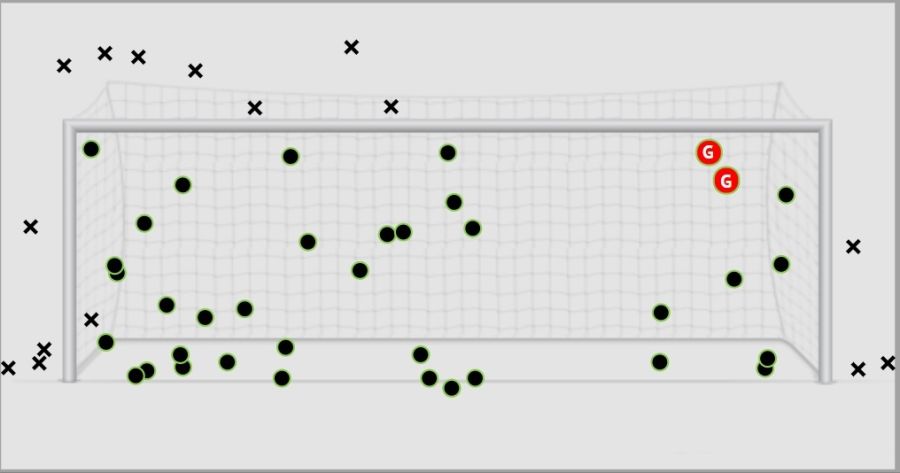 His above shot map on goal shows which part of the goal he is hitting shorts. Compared to last season there are more efforts hit centrally. Gigi Buffon was praised for his performance and keeping a clean sheet, but all seven saves he made from Messi alone were efforts you would expect him to make, even at 42 years of age.
They were directly at the veteran Italian, and it's a creeping element into Messi's efforts this season. He's doing the things he's done before - played the ball into feet expecting a return, or spreading wide and moving centrally to whip a trademark shot. But the execution is just off. He's allowing goalkeepers to make saves in positions where they would previously have had no chance.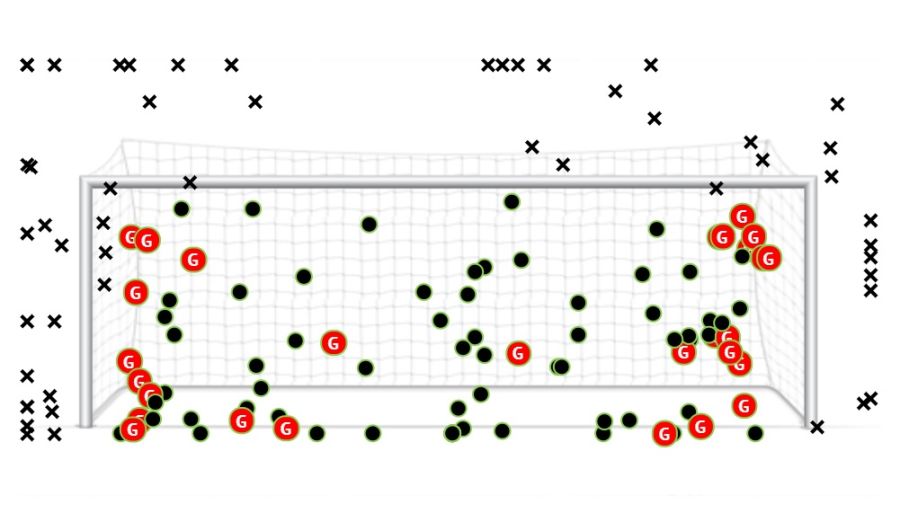 The above shot map from 19/20 reveals something interesting. There's more shots going wide of the goal, but there's also more shots successfully going into the corner. Messi's bad run this season - remember, he's got just two goals from open play since September - seems to have translated into safer shots. He's consistently making sure he hits the target, but is sacrificing accuracy in terms of finding the corners.
ALL that being said, Messi has been unlucky. His non-penalty xG for the season is 7.25, but he has scored just twice. He is running well behind the run rate for xG at the moment and though his shot positions could and should improve, he has been the victim of some spectacular saves, heroic blocks and unfortunate deflections.
Is Messi trying to hard to score? Yes. Are his shooting positions optimal? No. But does he need a bit of luck in order for his form to turn. Yes.