Lionel Messi's interview which was aired on Spanish TV on Sunday saw the Argentine keep details of his future close to his chest.
But there were other interesting pieces of information that were revealed by the notoriously private star that gave an insight into his thinking this year and why he had considered leaving Barcelona in the summer.
Let's have a look.
His future isn't decided - so he says
Messi's not the type to reveal his next club in a sit-down interview and when speaking to journalist Jordi Evole he told him that he hadn't agreed where he will play next year.
He said: "I have nothing clear until the end of the year.
"I will wait until the end of the season. The important thing is to think about the team and not settle in other things. I know that there are many people from Barca who still love me and want me to continue in the club. I am going to do the best for the club.
"I do not know what will happen, I am focused on what we have, on what can be done in these six months. I do not think about how the year will end, because today it would not be good for me to tell you what I'm going to do because I don't know."
This doesn't mean Messi hasn't spoken with prospective clubs. He likely has. But with the majority of the season still to play, he wants to protect his - and Barcelona's - interests.
The burofax? He would send it again
When Messi sent official confirmation to Barcelona - via burofax - that he wanted to leave the club, it was a seismic shock. And although, ultimately in the end he stayed, the move was a clear message to then-president Josep Maria Bartomeu, and it's one he would do again.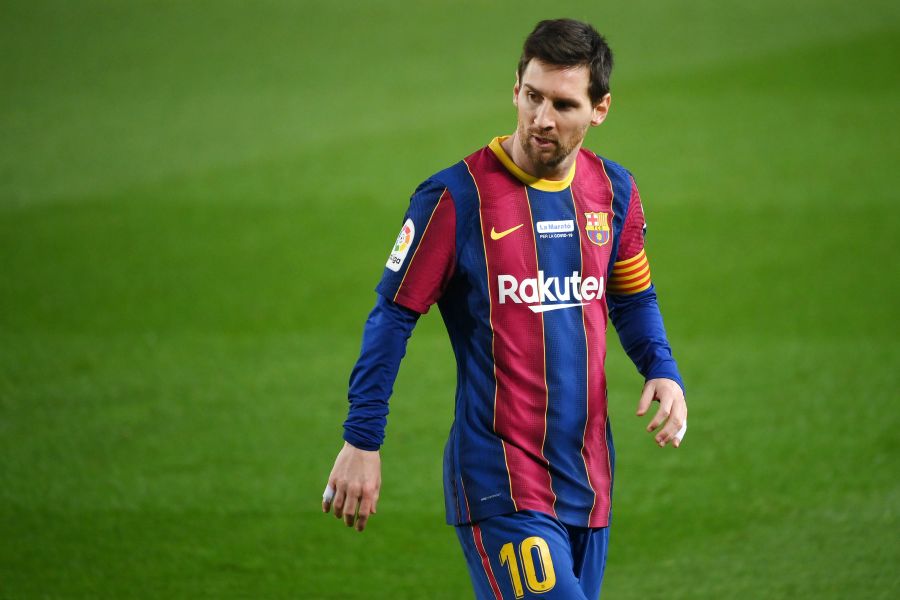 He said: "Yes, because it is a way to make it official. In the last six months I told the president that I was leaving, but he said no and I wanted to make it official.
"I will always be eternally grateful to the club. Everything the club gave me I earned and I deserved it for what I did. Then the moment came when I thought I had completed a cycle, that I deserved a change, that I needed to get out of all this.
"I knew that this was going to be a year of transition, with young people, but I wanted to continue fighting for more titles, for the Champions League, for the League. Then all that trouble started, with the president who started to filter things to make me look like the bad guy in the movie."
He is unhappy at the treatment of Suarez
Suarez is known as one of Messi's key allies not only in the team but in the dressing room and given the way that Suarez was jettisoned from Camp Nou is something that doesn't sit well with the Argentine.
"I had it decided before Luis Suarez was fired, but what they did seemed crazy to me, because of how he left. He left for free, paying him his contract and a team that fights for the same thing as us [with Atletico Madrid]."
What they did seemed crazy to me, because of how he left. He left for free, paying him his contract and a team that fights for the same thing as usLionel Messi on Luis Suarez
Messi clearly hasn't gotten over how the Uruguayan was handled by the club.
He has no allegiance to any Barcelona president
Interim Barcelona president Carlo Tusquets recently claimed that, given the club's dire economic situation, they should have sold Messi in the summer to achieve a transfer fee and also remove his significant salary from the wage bill.
Messi clearly didn't take too kindly to Tusquets' remarks, and he also made it clear that he has no horse in the race when it comes to the next leader of Barcelona.
He said: "He [Tusquets] didn't have to say that, even more so being a substitute president, who is passing through. He should have more opinion on what is coming than on what happened.
"I prefer not to position myself on any candidate because imagine what they would say. First the elections pass and then we will see.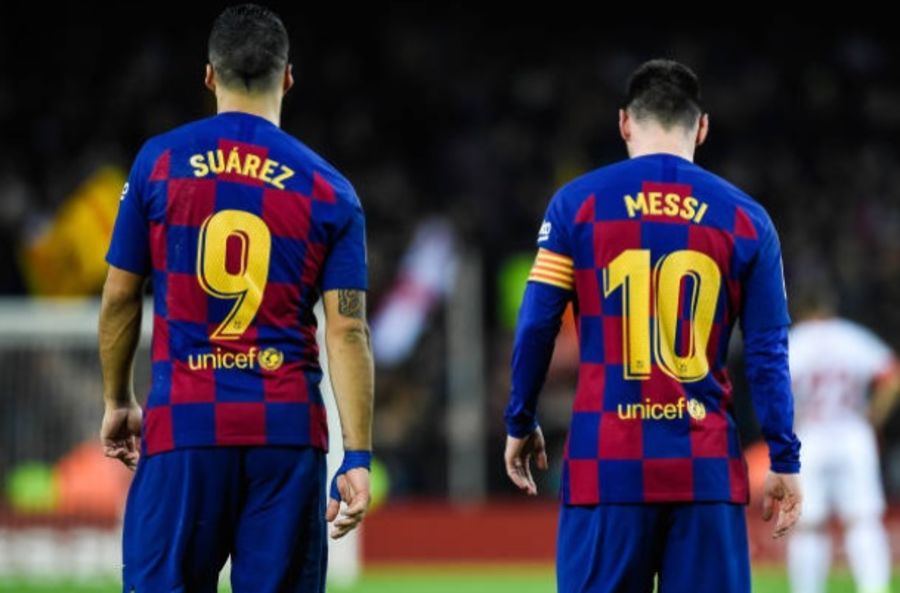 "It is not easy either because there is no money and you have to sign players to achieve great titles. It will be a very difficult situation for the new president."
Messi is clearly waiting to see what the new man wants to bring, and what the economic situation will allow the team to look like in the coming seasons.
MLS could be in his future
One hint that Messi did provide was his interest in playing in MLS - but not any time soon.
He added: "I always had the idea of living in the United States, living this experience. Today I am focused on these six months, on fighting for what I can and do not think about how the year will end because it would not be good for me to say what I am going to do to do. I don't know either."
So it's likely that if Messi were to go to America, it would be the move after the move where it would take place.