Jonathan David's footballing journey certainly hasn't taken an orthodox route.
Born in Brooklyn, New York to Haitian parents, David's family opted to relocate to Haiti when he was just three months old. Another switch was on the cards when he was six, with his family moving to Canada.
Although he admitted to initially finding life in Ottawa challenging, he eventually settled in, as his football career would later take its first steps upon joining local club Ottawa Gloucester as an 11-year-old.
David subsequently played for the Ottawa Gloucester Hornets and Ottawa Internationals while also being chosen to link up with Canada's youth setup at 15.
Spotted by Gent playing in a youth international in 2017, this was a pivotal turning point for him, as the Belgian outfit handed him a trial, which ultimately proved successful for the budding prospect.
Just 17 at the time, David was forced to train only in the beginning, not permitted to play due to non-EU players being unable to feature before their 18th birthday.
Once ready to play, he hit the ground running, scoring on his professional debut to snatch a stoppage-time draw against Zulte Waregem. Going on to stamp his mark in his first season by bagging 14 goals and five assists in all competitions, David caused many to stand up and take notice. Despite this being a fine return for the youngster, the 2019/2020 crusade saw him emphatically take the Jupiler League by storm.
Operating chiefly as an attacking midfielder but also at centre forward, David was arguably the standout performer in the division, with his sensational showings propelling Gent to a second-placed league finish in a shortened season and within a whisker of overcoming Roma in the Europa League Round of 32.
Wreaking havoc throughout, David's 23 goals and 10 assists illustrated what a magnificent term he enjoyed.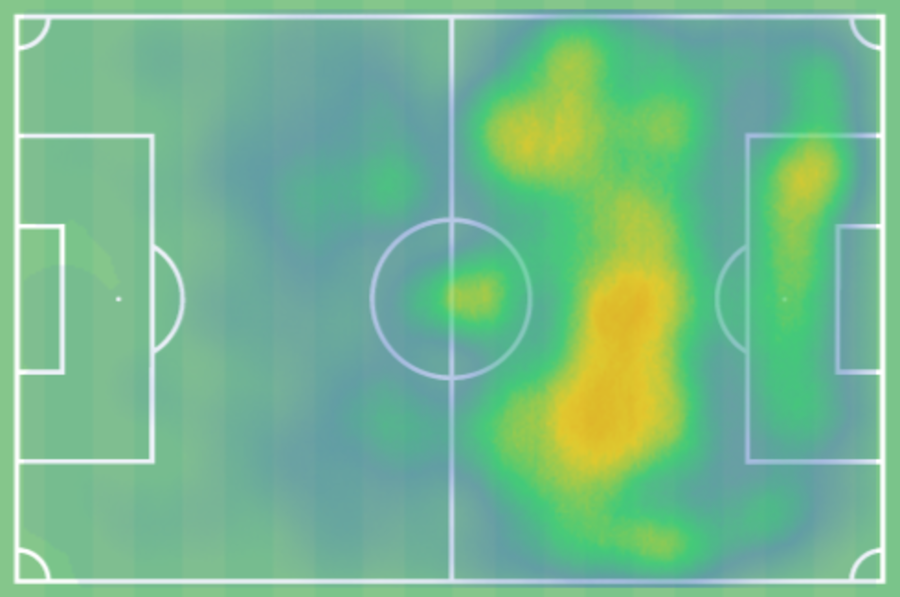 Many top European clubs were interested in signing him, such as Arsenal, Chelsea, Tottenham Hotspur, Everton and Leicester City. In a recent interview with the Guardian, his ambition was laid bare, stating: "I want to become one of the best strikers in the world. That's my goal.
"The Premier League is the best in the world and most competitive so obviously that is somewhere I would love to play in the future."
But before fulfilling this aim, David wisely choose to join Lille, who are masters at developing youngsters and moving them on for big money, with recent departures Nicolas Pepe (€80 million to Arsenal), Thiago Mendes (€22 million to Lyon), Rafael Leao (€23 million to AC Milan), Victor Osimhen (€70 million to Napoli), Yves Bissouma (€14 million to Brighton and Hove Albion) and Sofiane Boufal
(€18.70 million to Southampton) being glowing examples.
Indeed, his move to Ligue 1 should serve as a fantastic challenge to test himself in one of Europe's top five leagues, with the €32m signing keen to get cracking. He said: "This is a very good team with great players. I want to play and to progress and I think that this is the perfect place.
Brought in to help fill the void left by Osimhen leaving for Napoli, David recognises it won't be plain sailing replicating the Nigerian's form, but nonetheless relishes the challenge.
Sharp with his first touch and ball control, this grants him a strong foundation from which to execute his actions. From here, he can either hold up the ball while waiting for an option, weave away from danger, beat his man 1 v 1 or burst upfield in transition.
His menace is heightened by his array of manoeuvres to outfox markers, as his body swerves, feints, stepovers, fake shots and passes ensure he can gain separation or get by his man. The fact he's so strong and has a low centre of gravity means he remains balanced on the ball so he can withstand pressure and
ride challenges calmly.
The 20-year-old is comfortable at progressing the ball, plus adding creativity and imagination into forward forays. Whether combining in tight confines, hitting penetrative line breaking passes, slipping balls down the channels, striking through balls in behind (lofted, aerially and on ground), switching the angle of attacks or recycling possession tidily, his ever improving distribution is full of upside.
His impact in and around the final third extends into his finishing. A key component of his armoury, David can find the back of the net with power, placement and finesse. Able to score 1 v 1 with the keeper, clinically from close range, by lifting the ball over the keeper, low into the corner, with minimal backlift, from range or at the near of far post, he's just about got a finish to match any scenario.
Instinctive with his movement into the box too, this enhances his effectiveness, where he gets the jump on opponents in a variety of ways, using zig-zags, double movements, peeling of the back shoulder of his man, or by getting goalside or holding his run as the defence collapses deeper.
David is adept at timing his runs so he can take advantage of gaps between defenders, if they're preoccupied or caught ball watching, and he instigates his surges with clarity and conviction. How he exploits the blindside of opponents when the ball is on the far side allows him to gain a dynamic advantage over his markers.
The fact he's very fast ensures he's a weapon on the counter, where he loves running at backpedalling back-lines, and can arrive late into the box to avoid the attention of opponents.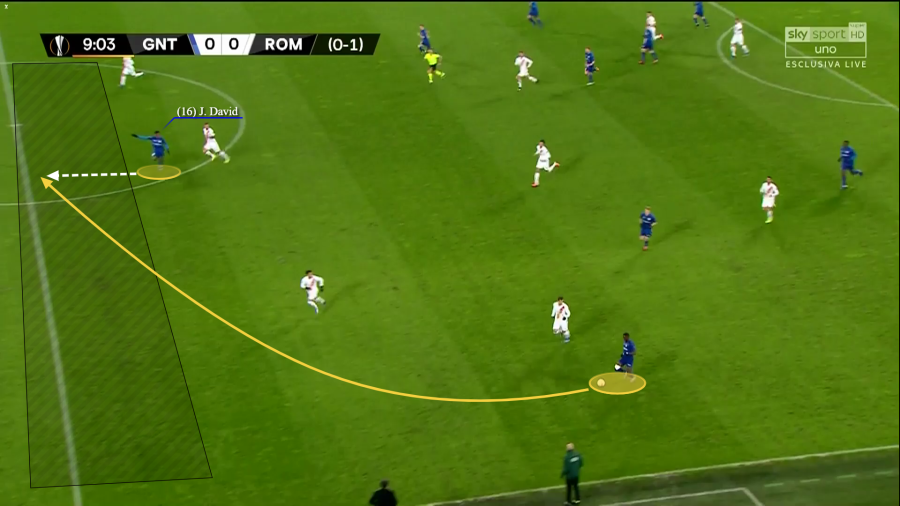 By the numbers from last season in league action, his 65 shots (fourth-most in the division) 5.48 touches inside the penalty area per game (10th highest), 2.33 shots P90 and 2.19 successful dribbles P90 help to accentuate his worth.
It's little wonder Lille CEO Marc Ingla was delighted to secure David's services.
"We are very proud today to welcome Jonathan David, a great talent who has already demonstrated at his young age all his potential and his many qualities within the Belgian championship.
"He is a player with not only great physical and technical abilities, but also mental qualities, which make him particularly alert, agile and decisive."
Still just 20, and with the world at his feet, his journey so far will unquestionably inspire many all over the world that you can turn your dreams into a reality no matter what your background is.