It's a deal where every party gets what they want. Mario Pasalic's £12.5m move from Chelsea to Atalanta is, in any transfer market, a brilliant deal for everyone.
Here's a few reasons why.
Chelsea get paid for player who never played
Following Pasalic's eye-catching hat-trick against Brescia on Tuesday, Chelsea fans could be forgiven for wondering how they let such a player leave for a seemingly reasonable fee. But in reality, he never played a minute for the club in six years and likely never would.
Although Pasalic has plenty of physical attributes that make him suitable for the Premier League, they signed him six years ago, back when their stockpiling policy was in full swing. In the end they made a significant profit on a player (signed for £3m) who was never truly part of their plans.
Chelsea have more midfield options than ever
If Chelsea were content to let Pasalic go out on loan - again - last summer when they were under a transfer ban, then it's difficult to see a scenario where he would ever be part of the set-up.
And with Frank Lampard able to spend again, plus his focus on youth, and the likes of Ruben Loftus-Cheek and Callum Hudson-Odoi returning to fitness, Lampard will have to disappoint some very talented midfielders on a regular basis as things stand - Pasalic doesn't deserve to be recalled to hardly ever feature.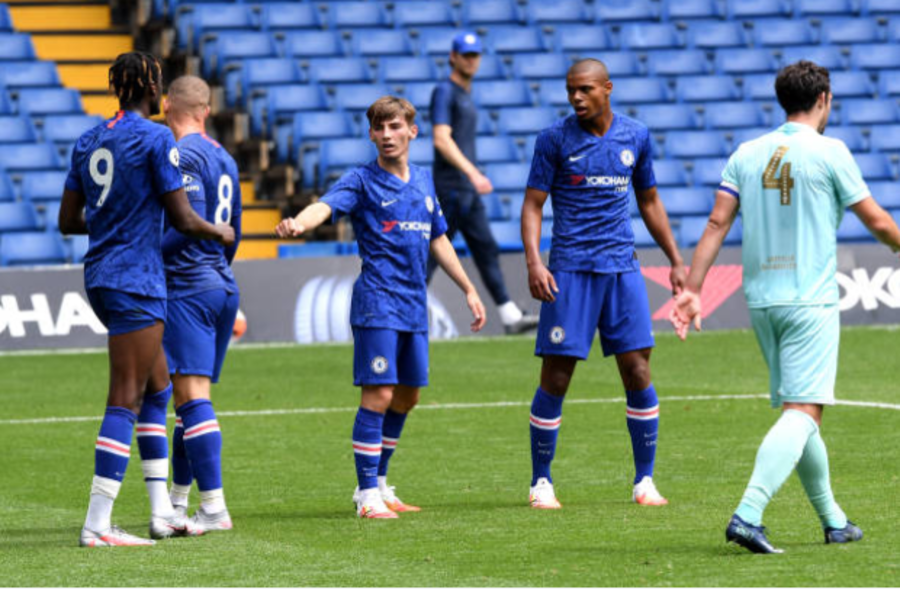 He's now 25 and has shown his talents; being a peripheral player just shouldn't be an option for him.
A perfect tactical fit for Atalanta
The frankly astounding way Atalanta play football means that to have had a player who has already been there for the past two years, learning and mostly emerging from the bench in year one and now a fully-fledged, contributing member of the team in year, eliminates so many problems for the genius that is Gian Piero Gasperini.
There are zero integration problems; Pasalic already knows his tactical responsibilities with or without the ball, the coach trusts him more and more and is, clearly, bringing out the best in him. And the fee is modest enough that Champions League revenue will more than cover the deal for a player who, if his development continues, could still have a significant sell-on value.
He's a satisfying late(ish) developer
10-15 years ago a late developer would be closer to 30 years of age, but the breakthrough age of players is most definitely getting younger and with Pasalic turning 26 next season, he is turning into a player that his modest previous loan appearances perhaps didn't showcase.
Loans at Elche and Monaco only hinted at Pasalic's talents as both sides struggled to figure out his correct deployment, while at AC Milan in 2016-17 there was speculation that the San Siro side wanted to cut the deal short early, though he would go on to play 1762 minutes in Serie A.
The Spartak Moscow move which came next was even less rewarding, being given just 10 starts in the Russian Premier League. In short, Pasalic was bouncing, not finding the right space and time.
Atalanta changed all that and in the last two seasons, with time and patience (and the platform of one of the most exciting teams in Europe) he has been allowed to become the flexible, elegant player he has become.
He could well get better
Alejandro Gomez and Josip Ilicic have been, quite simply, astonishing in 19/20, contributing 44 goals + assists between them in Serie A, but they are both 32 and Atalanta are investing in a long-term replacement who has played with equal conviction in both DMC and AMC.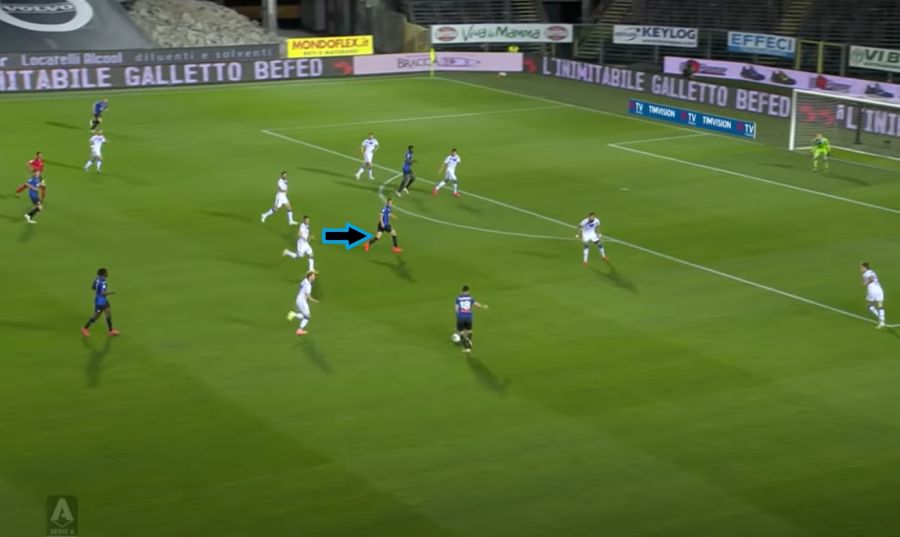 Pasalic's hat-trick against Brescia (granted, one of the poorest sides in Serie A) gives just a brief indication of the type of runs into space he is capable of making when playing in an advanced, fluid system such as this.
Despite playing at either end of the midfield, he has has a non-penalty contribution of a healthy 0.58 P90, plus a goal and eye-catching display at home to Manchester City in the Champions League, where he scored a thumping header.
When playing deeper his 53.1 passes P90 with an 89% completion rate is comfortably among the best in the position, as is his 17.1 passes into final third P90. Atalanta have acquired two players in one and have the ability to develop him into whichever one they want.