ATTRIBUTES: Vision, close control, dribbling
PLAYS (A BIT) LIKE: Kevin De Bruyne, Hakim Ziyech
PROFILE
There's a 19-year-old Scandinavian who has attracted the attention of major clubs in Europe. He is over 6ft tall but is comfortable on the ball and is ready to step up for his nation's first team.
But he's not Erling Haaland. It's Sweden's next superstar, Dejan Kulusevski.
Born in Stockholm, Kulusevski (of Macedonian descent, representing them at U16 level) joined the academy of Brommapojkarna at the age of six, where he excelled for a decade before moving to Italy and Atalanta. It was around this time that he piqued the interest of Juventus, but he was quickly signed to a long-term professional contract with his club to fend off any offers from Turin.
He eventually made his debut for Atalanta in January 2019, coming on as a substitute for Marten de Roon in a 5-0 victory over Frosinone, and for 2019/20 he has been sent out on loan to Parma.
It's fair to say the move is going well.
From his position on the wide right of Parma's attacking structure, he has become an integral member of their starting XI, despite his young age and relative lack of experience at the level. Only three players have played more minutes than him in Serie A and while he is there he is delivering the goods.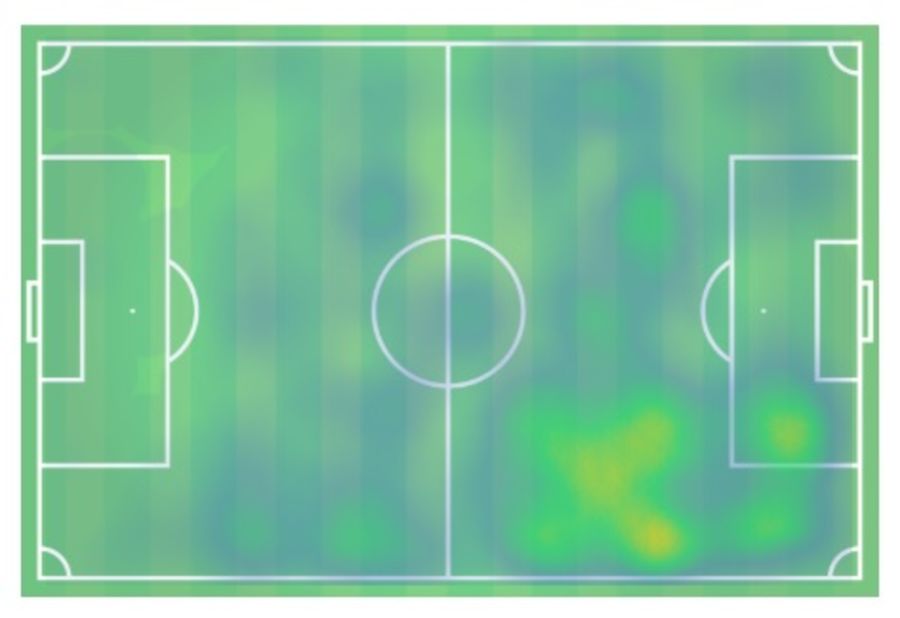 Tall, rangy, but with good feet and an incessant desire to get past his man, Kulu (as FC are calling him) is definitely more of a creator than a finisher. Only Luis Alberto (8) of Lazio has created more assists than him (5) in Serie A so far, and he's second on the Expected Assists (xA) table too, behind Riccardo Orsolini of Bologna, with 3.87 xA. By comparison, Luis Alberto has an xA of 3.27, but then, he's passing the ball to Ciro Immobile.
He also enjoys a dribble, with 84 in total this season - only two players have attempted more. His success rate is below 50%, which isn't great, but he's learning, and learning fast, when to take on a defender and when to release the ball.
He is the man for creating opportunities as his xA shows (he's also had 11 Key Passes (T4 in Serie A) and 24 Through Passes (T3 in Serie A) so far to labour the point. Forwards will want to play with him, in an unselfish, Kevin De Bruyne way, though the Belgian has much more guile at this stage of his career.
But he isn't frightened of working backwards, either. He is averaging three interceptions and 3.8 recoveries per game, knowing that he can't be indulged as a small club attempts to compete above its level. You could see his attitude fitting in at his parent club that lauds work ethic and skill. Indeed, his combined goals and assists of seven is level with Alejandro Gomez - one of the best performers in the league so far.
Whether he'll get the chance to even feature again at Atalanta remains to be seen. If this form continues - and the underlying numbers suggest there's no reason it won't - a bidding war will commence for an impressive physical specimen who would not be intimidated by any opponent in any league.
Inter are looking to strike ahead with a €40m bid, but his attributes are valuable anywhere. Will his team want to cash in on his value, or - mouth-wateringly - shun the bids and line him up alongside Gomez and Duvan Zapata next year?
His agent, Stefano Sem - who is unlikely to speak poorly of him - did offer an insight into his development.
"Dejan has always been a gifted player. Since he was 14 he has played against people older than him. We have kept quiet and made ourselves known when required because I think that the path for a player is fundamental and until now, his path has been ideal.
"My hope is that one day he will play for a great team and if he continues to play as he has been, it will not take long for this hope to become a reality."
Dejan Kulusevski PROFILE, STATS, CAREER & PITCH POSITION" href="https://www.footballcritic.com/dejan-kulusekvski/player-matches/144785/season-2019-2020/22436">DEJAN KULUSEVSKI PROFILE, STATS, CAREER & PITCH POSITION
Dejan Kulusevski IN ACTION" href="https://www.youtube.com/watch?v=kG0S43fmPs0&t=141s" target="_blank">WATCH Dejan Kulusevski IN ACTION