Frank Lampard is, allegedly, confusing his players with his tactics.
The Chelsea manager is finding it difficult to get his ideas across and he faces a revolt. Lampard isn't dealing with impressionable kids or journeymen with limitations; he has a squad rammed with Internationals, each collecting a gigantic salary. Yet whatever he's doing and whatever he's saying, it's not resonating.
It's an intriguing situation, and it feeds into the postmodern debate over the very nature of tactics. Marcelo Bielsa, for example, has faced criticism for his Leeds team not having a 'Plan B' in response to sound defeats to Manchester United and Tottenham.
But there's a gigantic elephant in the room that largely goes undiscussed; it's simply that as tactics become more nuanced, player intelligence can't keep up.
Footballers are not, in the main, university graduates mainly because they were forced to sacrifice much at a young age in order to reach where they have. Indeed, the fact Patrick Bamford still gets mocked for his piano lessons suggests that the Premier League isn't swarming with Only Connect aficionados.
Having spoken to numerous club data analysts in the last year, there's a fundamental and consistent message: players, in the main, don't want to hear what they have to say, even if it's to their benefit. So the information has to be digestible and it has to be learnable. Don't use 10 words when five would do. Don't use words when an image will do. And keep your brief to as short a time period as possible. The dressing room isn't a lecture hall, and it's important it isn't treated as such.
One coach said: "When it comes to discussions with players, it has to be very individualised and positive. People want to hear about themselves, it's the way we are. Instead of telling a player to be aware of an opposition player doing this, the information is more likely to be retained if I say: 'I want you to work on doing this,' it will help you ahead of the next match.
"With players, you have three minutes if you are lucky before they will likely feel overloaded. In performance analysis, time is crucial. You have to be able to communicate quickly in many styles, but most importantly, you have to keep it simple."
This was a running theme. There are Darren Fletchers out there who clearly absorbed the game while playing and it is reflected in how they talk about it afterwards - and, indeed, as they head into coaching. But in the main, players need to be incessantly walked through scenarios so that actions become automatic. The famous Arsenal back four of the early 1990s may have grumbled at George Graham's monotonous training regimes - and that rigid format certainly isn't done now - but by God, he got them good at defending. Indeed, when Arsenal won the title in 1990/91, they conceded 18 goals in 38 matches - 22 less than second-placed Liverpool.
With players, you have three minutes if you are lucky before they will likely feel overloaded. In performance analysis, time is crucial. You have to be able to communicate quickly in many styles, but most importantly, you have to keep it simple.Anonymous Coach
Another coach told me: "There are definitely situational plans and I think coaches instruct it in a way that players know tactics but they can't talk tactics. When you become well drilled you inadvertently learn tactics. But when that rug is pulled out from under you, a player can't make those decisions on the fly or adapt, because they are used to being directed in a rigorous tactical system.
"Coaches talk, players listen, coaches hope the players understand but few ask questions."
Which brings us back to Marcelo Bielsa and Frank Lampard. Lampard, it could be argued, has not only been handed a toy chest brimming with talent (that perhaps he didn't necessarily want or ask for), but he doesn't even really know what type of manager he is yet. That's likely reflected in the miscommunication with the team and why, historically, coaches work their way through the tiers once they know what they are.
Bielsa, on the other hand, knows exactly how he wants to play, to a fault. And that gets to the crux of Bielsa's refusal to consider a 'Plan B' as a viable option.
Looking at Leeds specifically, he has a group of players who have grown together as a unit under him for more than two years together. More than a few now perform drastically different tasks than they did earlier in their careers. It took the Argentine a while to really lay out exactly what he wants from each position, and the size of his squad is determined by the finite number of players he believes he can trust to execute his instructions. Leeds' line-up is so predictable that he doesn't mind giving it away in press conferences because he knows there's no edge to be had in knowing who - and how - a 'Bielsa' team will perform.
It's possible to revere Bielsa and yet still be critical of his inflexibility, but he has worked with enough players over the years to know how to get the best from a specific group. And that's why he doesn't want to change.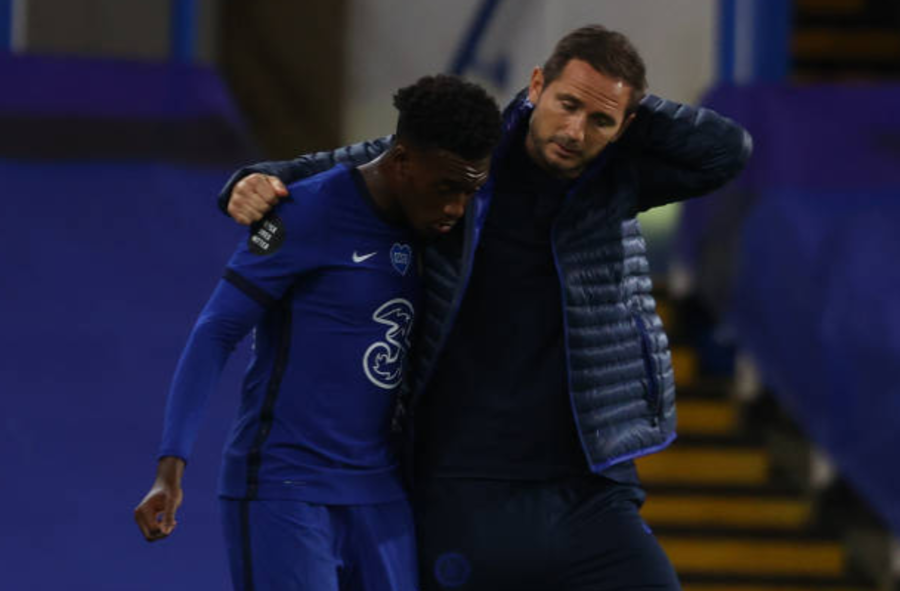 This steadfastness to a philosophy is a trait of his key disciple, Pep Guardiola. But it's not just about believing what you are doing is right - it's about understanding that throwing players with a Plan B with the depth of his Plan A doesn't just confuse them - it allows them to question the very basis of what they are being asked to do.
Just ask the man himself. Bielsa said to Sky Sports recently: "A 'Plan B' is like an anxiolytic, something which can reduce anxiety. What I want to happen hasn't happened, so I demand that you stop what you are doing and you do something different.
"Obviously, if something different turns out to be effective, it will be seen as a success. But from my point of view, what you have to decide as a manager is whether to completely replace the structure you are trying to build, or whether to just correct what doesn't work about it.
"Every manager has his own profile and they try to maintain that profile while conserving the things that are good and removing the things that aren't. There are very few managers who jump from one style to another and that's because establishing a style of play is very, very difficult and is linked to your way of Interpreting football."
So maybe knock it off about Bielsa's Plan B. Because it takes players long enough to work out Plan A. And one plan is better than none.