Mainz is a town of joy. They even have a very colourful carnival every year.
Their football club is quite colourful, too. It is symbolic that Jurgen Klopp spent his entire playing career there, and then immediately started establishing his "heavy metal" managerial credo. It is only natural, therefore, that one of the most charismatic young attacking trios in recent memory expressed themselves freely at Mainz and caught the imagination of the entire country.
The phenomenon took place during the 2010/11 season. They called themselves 'The Bruchweg Boys' and performed at the corner flag as an imaginary rock band after every goal they scored. Andre Schurrle played the guitar, Adam Szalai was on the drums and Lewis Holtby sang with an invisible microphone.
They were fun to watch, having started the season with seven wins in a row and eventually finishing fifth. It would be quite difficult to find happier players than Schurrle, Szalai and Holtby that year.
The promise of 'The Bruchweg Boys' was enormous, and they were linked to top clubs. Szalai, the burly Hungarian centre-forward who was 23 at the time, was undoubtedly the least talented of the trio, and he went on to have a rather average and unspectacular career in the Bundesliga – today is is back at Mainz again.
Holtby, the 20-year-old loanee from Schalke, could be stunning at times, but there were always question marks about his stability. He never fulfilled even a tenth of his potential, failed at Tottenham and Fulham, and later gradually went astray at Hamburg. As for Schurrle, however… that was a different story.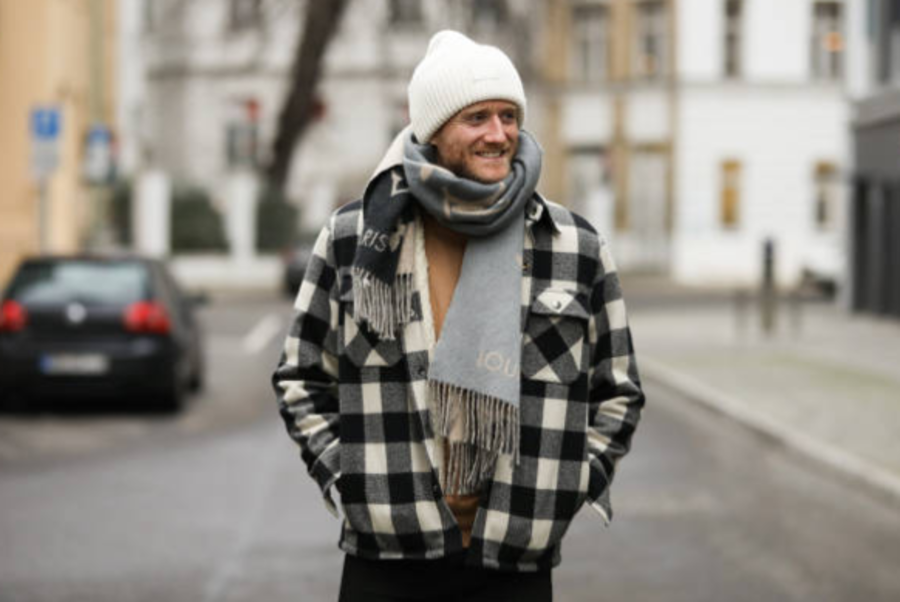 Schurrle was the local boy at Mainz, born in Ludwigshafen nearby and was taught at the local academy where he was even fortunate enough to meet Klopp.
He broke into the first squad at the age of 18, promoted by Thomas Tuchel, who admired his talents and nurtured him. Tuchel started working with Schurrle in the Under-19 team, compared his style to Raul. Tuchel even made similarities between his protégé and Raul – that particular document is still carefully kept by Schurrle's mother.
The rise was glorious but steady. Leverkusen paid €8m for him in the summer of 2011, and were never disappointed. Two successful seasons later, Schurrle was off to Chelsea for €22m, and started his journey at Stamford Bridge in encouraging fashion. By that time, he was a regular member of the national team, and – while a starting position was still beyond him in a star-studded squad – Joachim Low saw him as someone who was capable of making a huge impact as a substitute.
That is exactly what Schurrle did at the 2014 World Cup, where his contribution from the bench was invaluable. One could even claim that Germany wouldn't have won the tournament without him. Everybody remembers that Schurrle provided the assist to his good friend Mario Gotze to score the winning goal in the final against Argentina, but fewer fans know that he was the man who decided the last 16 fixture versus Algeria.
It was a much tougher affair than expected; the game went to extra-time, and Schurrle netted the crucial first goal with an exquisite finish with his weaker left foot. He was then instrumental in making it 2-0 when his shot was cleared off the line, for Mesut Ozil to put the rebound into the net.
Then, in the historic 7-1 thrashing of Brazil in the semis, Schurrle was subbed on during the second half to score a brace. Those were Germany's only goals after the break, and his second – a rocket in off the bar – was especially impressive.
It is curious to mention that Schurrle's first five Premier League for Chelsea were also scored with his left foot. Such statistics show his determination to work on improving his game and his versatility.
Thank you for all the wonderful moments, @Andre_Schuerrle 🙌 pic.twitter.com/9VPiaiCQfF

— Bundesliga English (@Bundesliga_EN) July 17, 2020
While Schurrle originally preferred to play on the left wing and cut inside, he was equally comfortable when used on the right, as a playmaker, as a second striker, and even as a main target man. Speed had always been one of his major assets, but he read the game brilliantly without the ball, and possessed a powerful shot. A huge percentage of his attempts came from outside of the penalty area, and opponents found him quite difficult to mark.
After World Cup victory, he was one of the national heroes, but suddenly the everyday life seemed much tougher. Some are motivated by major successes, while others might find it difficult to come to terms with them and the expectations that inevitably follow.
The World Cup could possibly have been a step on the way to superstardom. Instead, it was the last time Schurrle really enjoyed football. The innocent smile of a Bruchweg Boy who was playing an imaginary guitar had disappeared. It was never seen again.
On Friday, Schurrle announced his decision to retire at the age of 29 – and that was hardly a surprise for those who followed his career. He had been flirting with the idea for years. He might have left the game much earlier if it were not for social pressure and the understanding that it would be impossible to earn the same salary elsewhere.
Football became a burden, a hated job. Schurrle's mother claims that he was deeply worried about his mental state throughout the years. Upon returning to Chelsea after the tournament, he was depressed.
He said to der Spiegel: "I fell into the deepest hole. I didn't want to play anymore".
At times, he was even delighted to be benched by Jose Mourinho, adding "When you are not on the field, you can take a deep breath and don't run the risk of messing it up again. In football, you are either a fool or a hero. There is nothing in between."
In that state of mind, he couldn't be a hero, but he couldn't stand being a fool. It was a continuing torture, and fans felt it. It is impossible to fulfil your potential if you don't feel an inner urge to do so.
Schurrle was lost. Severe food poisoning he suffered during the national team trip to Poland didn't help his cause; the winger lost five kilograms of weight and struggled for fitness.
Chelsea acted quickly and made profit by selling the World Cup hero to Wolfsburg in the beginning of 2015 for €32million.
Such a price tag didn't make life easier, and Schurrle considered hanging up his boots during his spell with the Wolves. When the team finished a disappointing 2015/16 season in mid-table, it became evident that another change was needed, and Tuchel offered him an escape route.
What could be better than reuniting with the most important coach of your career at a top club like Borussia Dortmund? On paper that looked wonderful, but the reality was completely different.
The lows were becoming lower, and the highs were fewer and further between.Andre Schurrle
Becoming the club's most expensive signing ever at €30m didn't help. The performances were disappointing, the mood sad, and when Tuchel left in the summer of 2017 there was nothing left for Schurrle in the Ruhr valley, apart from his friendship with Mario Gotze.
The chairman Hans-Joachim Watzke put it quite bluntly: "Both the club and the player are not satisfied".
Schurrle considered but he chose to try another two weird adventures before doing so, first going on loan to Fulham who were relegated last season, and then joining Spartak Moscow on another loan spell. His wife Anna Sharipova, who was born in Kazakhstan, played a major role in choosing the Russian capital, but finding motivation at the club that was in a deep crisis proved to be impossible – and fitness was an issue as well.
When asked about his goals for the remainder of the season in February, Schurrle replied: "The most important thing is not to get injured again."
Spartak naturally chose against purchasing Schurrle after his loan spell, while Dortmund didn't want him back either. Another loan spell was out of question from a personal point of view, and the player knew that thoughts of retirement must be final this time.
"The lows were becoming lower, and the highs were fewer and further between", he said.
Football was constantly causing him depression. The sadness in his eyes is unmissable. Such an outcome would couldn't have been predicted 10 years ago when Schurrle was having fun at Mainz.
But now he can return to Ludwigshafen and get that cheerful smile back. He would be welcome at the local carnival. He deserves it.