The young African stood trembling in the parked plane's toilet at Birmingham Airport. He knew there was someone waiting for him, someone he'd never met before, but he couldn't move. The noise, the lights, the people – it all added up to potential sensory overload for someone who had only previously visited Europe for a few days.
Meanwhile, in the Arrivals Hall, Lorna McClelland was getting anxious. All the other passengers had disembarked and she had been waiting for over an hour. As she was about to give up, her new colleague arrived.
They walked slowly to her car, where inside he sat hunched over with his hands over his ears in an unsuccessful attempt to block out the airport din. Concerned, she pulled over a few minutes into their journey and he revealed that he'd never been to such a large airport and was terrified. Aston Villa's player welfare officer quickly realised that the club's new signing was going to take some time to adjust to life in England.
His was just one of over 10,000 transfers across the football world that year. What I saw was quite different to what Lorna had seen. I'd read a headline a couple of days earlier linking Villa with a highly-rated African prospect. I didn't see the personal consequences of this life-changing move on this overwhelmed young man. I didn't see his struggle to adapt to a foreign country and an alien culture. I didn't see the tears, the self-doubt and the homesickness. I saw the headline, the money and the glamour.
I never contemplated what it might be like for a man in his early twenties to chase his dream on a new continent and how difficult it might be for him to settle in, despite the fee agreed between his new and previous employers. Or whether he'd even had any say in the matter.
Despite the vast sums of cash swirling around the English game, the majority of moves involve little or no money. But behind each move isn't just one story but many.
It's often easy to glance at the latest transfer gossip and fail to acknowledge that it's human beings we're reading about.
The big names dominate the headlines but there were 14,591 international transfers in 2016 involving 178 associations and 4,379 clubs. While a record US$4.79bn was spent, this translates to just over $325,000 per transfer. Most players are moving for a relative pittance, if any money is involved at all. The same year, only 14% of worldwide transfers involved the payment of a fee.
It only took a year for Paul Pogba's world record fee to be blown out of the water as Neymar's move from Barcelona to Paris Saint-Germain more than doubled the record.
Things were a lot more prosaic in the lower leagues of English football. Transfermarkt.com estimate that the average League Two signing in the 2016/17 season cost £627 – or roughly what Paris Saint-Germain reportedly pay Neymar every 12 minutes. Indeed, in theory, you could buy 315,789 League Two players for the price of the Brazilian.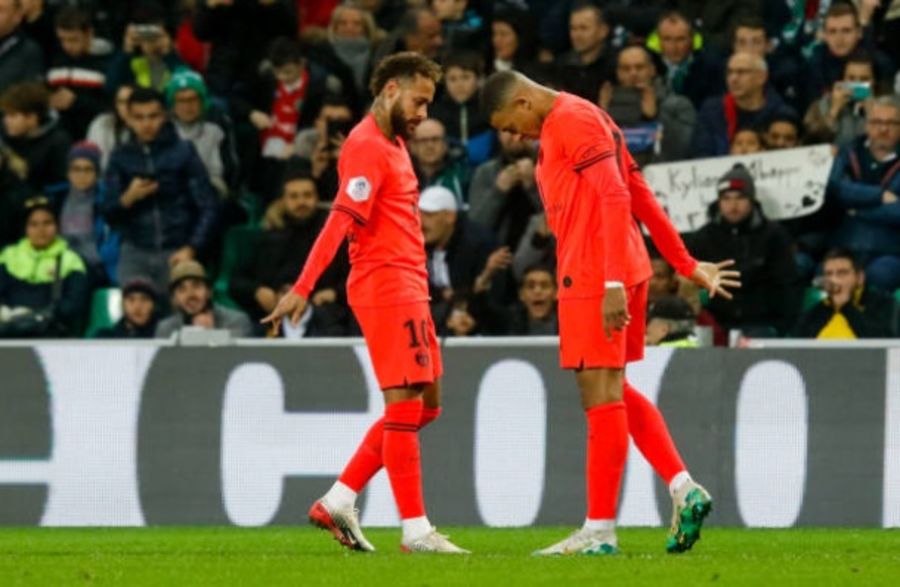 This is the level the majority of professional footballers are at. A 2016 report by FIFPro, the worldwide representative organisation for professional footballers, suggests that 45% of footballers worldwide earn less than $1,000 net per month, with a further 21% earning between $1,000 to $4,000 after tax.
FIFPro represents 60,000 footballers and their report is the largest data collection about footballers' working conditions ever produced. This third tier of footballers equates to around 45,000 players, more than the average attendance at Chelsea's Stamford Bridge during the 2017/18 season.
An elite 2% – the individuals we read or hear transfer stories about – earned above $720,000 net annually. This elite equates to approximately 1,200 players, slightly less than Morecambe's average home crowd at the Globe Arena during the same campaign.
The transfer market for those at the bottom is a world away from the razzmatazz of Sky Sports' deadline-day coverage. Almost 30% of those who were transferred for a fee were pressured into joining a club against their wishes or a club not of their choice.
When some footballers sign for a new club and hold aloft a scarf it might as well read, 'I didn't want to leave my last club' or 'The best my agent could get!' rather than the name of their new employer. Uncertainty is rife. One player I spoke to wondered why he can't have, 'A normal job where I know what I'm going to be doing next year, where I'm going to be living.'
Almost 30% of those who were transferred for a fee were pressured into joining a club against their wishes or a club not of their choice. Alan Gernon
To me, though, transfer gossip had always been just names, clubs and figures. Until I considered writing a book about the transfer market and made my nightly visit to the BBC website's transfer gossip page. Having satisfied myself that I was now up-to-date with the potential suitors for the latest Portuguese wonderkid, I continued browsing the web. My Facebook timeline displayed a series of words from The Dictionary of Obscure Sorrows, a website that 'defines neologisms for emotions that do not have a descriptive term.'
One of these newly-coined words caught my eye. Sonder, it explained, 'is the realisation that each random passerby is living a life as vivid and complex as your own – populated with their own ambitions, friends, routines, worries and inherited craziness – an epic story that continues invisibly around you like an anthill sprawling deep underground, with elaborate passageways to thousands of other lives that you never knew existed, in which you might appear only once, as an extra sipping coffee in the background, as a blur of traffic passing on the highway, as a lighted window at dusk.'
Essentially, everybody has a story. Every transfer is about the human stories. I scrolled back to the BBC's transfer gossip page and experienced a moment of sonder, I guess is the right word for it, thinking about that Portuguese wonderkid's life. Did he really want to join Swansea City? Had he even heard of them? How did the story originate?
Like a lot of football fans and media, I had been guilty of forgetting the human aspect of a footballer's life regarding transfers. I got the sudden realisaton that these players I'd been reading about for years are each living a life as vivid and complex as my own – populated with their own ambitions, friends, routines, worries and inherited craziness. Rather than appear only once, as an extra reading the back pages of a tabloid or as a supporter in Row Z, I wanted to discover what the transfer market actually means to the life of a typical footballer.