Some sheen has been removed from Manchester City's perceived perfection in 2019/20.
Whilst it would be inaccurate to make a broad statement that 'teams have found them out', it would be true that some coaches have discovered methods that stifle Pep Guardiola's side and their way of playing the game, and in this piece professional coach Sławomir Morawski breaks down three winning performances against the English champions - Tottenham, Norwich, and Manchester United.
Murawski:
A main characteristic of all of these victories is clear. All three teams were trying to prevent penetration in central and inside channels, trying to eliminate progressive passes and to push the ball outside. Man United used two central defensive midfielders - Fred and McTominay - Tottenham pressed with Giovani Lo Celso and Son/Steven Bergwijn, while Norwich were well-organised in 4-1-4-1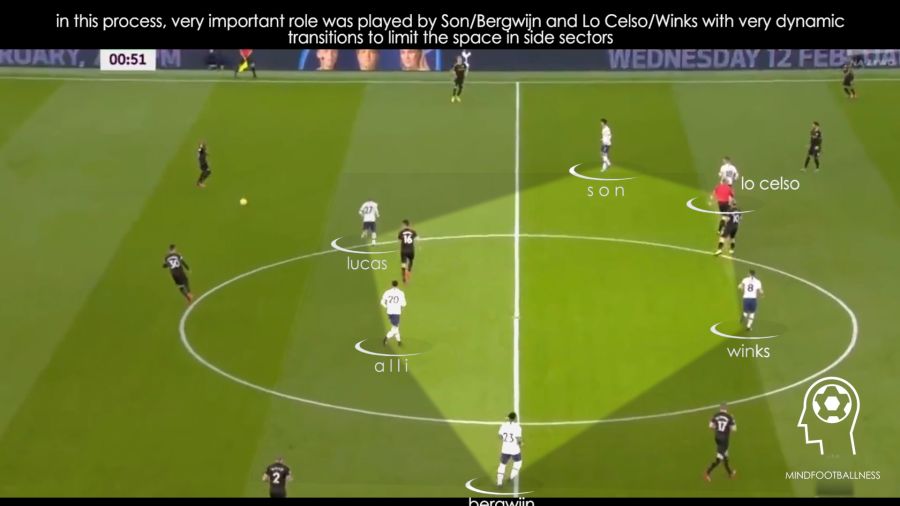 Tottenham's defensive organisation was very compact, and mostly oriented on the phase of middle pressing in a middle-third. Spurs utilised a 4-4-2 structure, which switched from 4-2-3-1 in the offensive phase; Dele Alli was joining Lucas Moura to create a line of two in attack.
In this process, a very important role is played by Son/Bergwijn and Lo Celso/Winks with dynamic transitions to limit the space available on each side.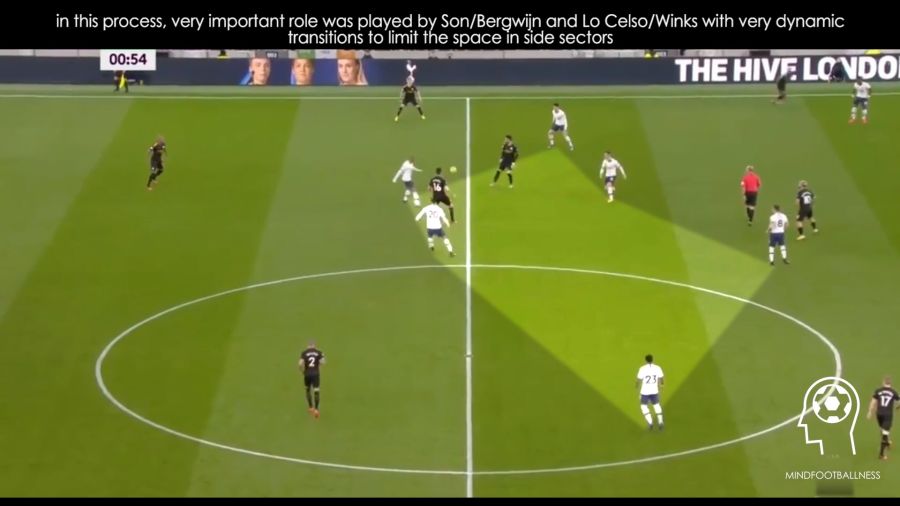 The attitudes of Son and Bergwijn shows that they were first to limit the space when the ball moves wide. However, Winks and Lo Celso were also key, both men supporting the central channel and first line of press. That helped to recover the ball in a 2-3 step process:
- Push the ball circulation to the side
- Limit the space
- Regain possession.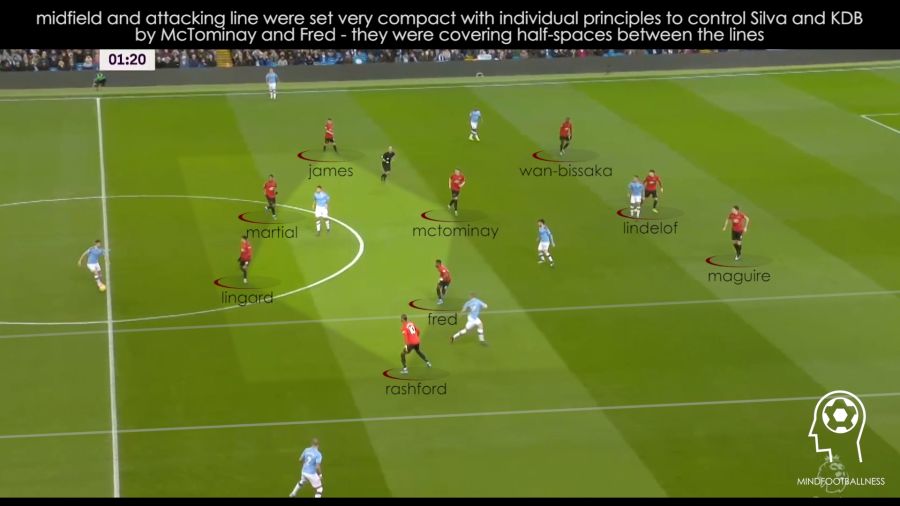 A similar process was adapted by Manchester United in their league meeting with City in December. However, the main principle in their 4-4-2 defensive structure was to organise their defending a little bit lower, between the first and the middle third.
This allowed them to create a compact bank of two fours, with Fred and Scott McTominay as their two central defensive midfielders. They stayed tight to control David Silva and Kevin De Bruyne, covering the half-spaces between the lines. This involved very intense mental discipline to control the ball, Silva, De Bruyne, and also their position in relation to their two centre-backs, Victor Lindelof and Harry Maguire.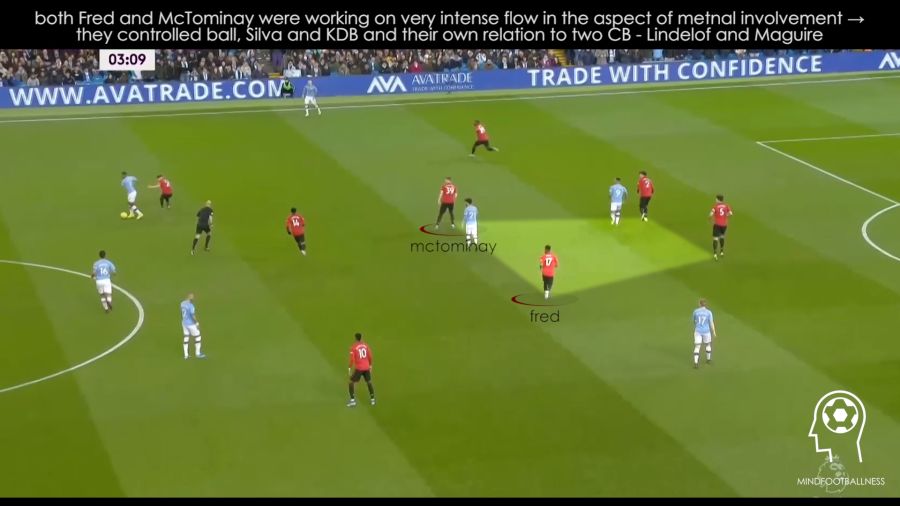 McTominay and Fred's co-ordination helped Lindelof and Maguire to maintain good positioning, perspective, and make better decisions.
In similar manner as Tottenham duo Alli and Lucas, Jesse Lingard was joining Anthony Martial up front and United defended with Daniel James and Marcus Rashford on each side.
Their defending process was a little bit more patient, and United counted on letting the ball move to the side and regain possession via one of the fullbacks or Fred/McTominay, who would join the last line of the defence and went into the challenges.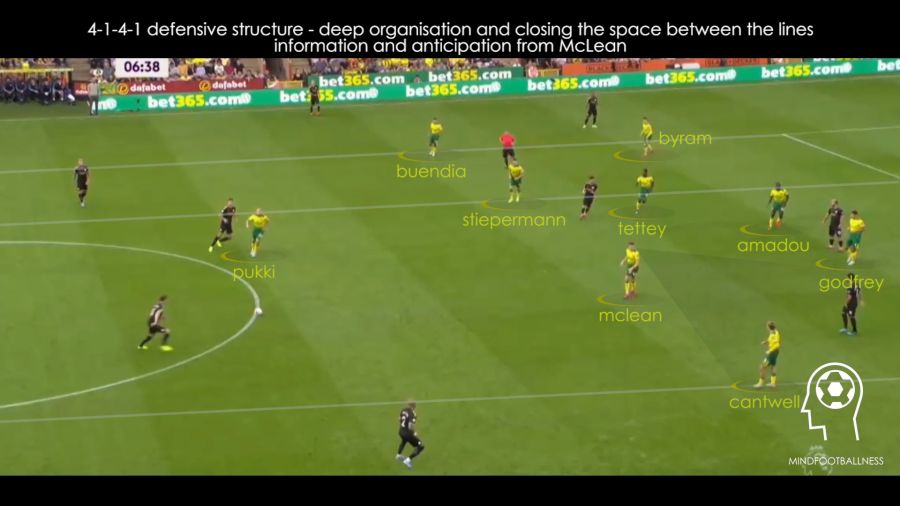 In September Norwich, on the other hand, came out with 4-1-4-1 system, which was a little bit more risky, but more effective at the same time; in that game Norwich were attempting to set up to play on the break.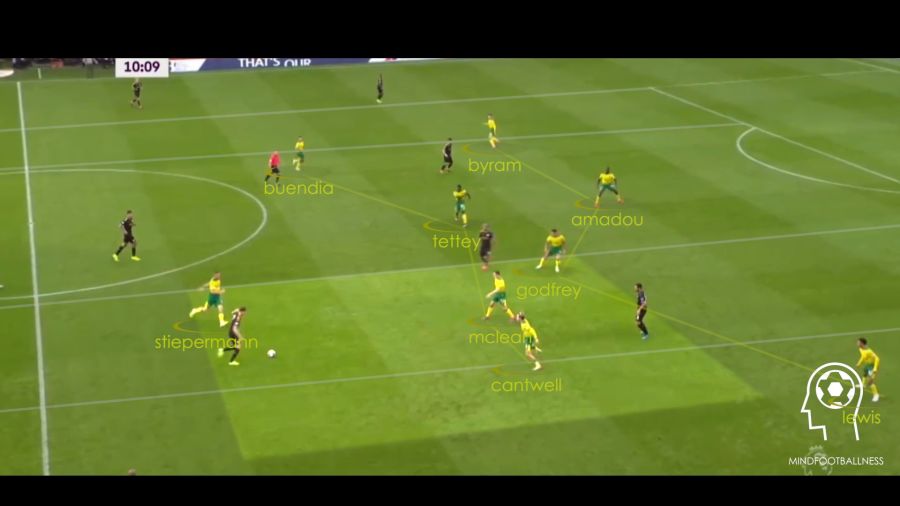 In this structure, the showed deep organisation and closed the space between the lines really well, with Kenny McLean in midfield being utilised to anticipate the next pass. The idea was to overload whenever the ball moved to the side in a deep area, with central midfielders jumping into the last line of the defence. This created a press on the space immediately, using the numerical balance and limited area for City to operate with the ball.
This compactness in defensive organisation, with adapted width, allowed Norwich to react quicker when pressing on each side and anticipate the switch of play.