We've looked at the Football Championship Belt holders from the 1970s all the way through to the late 1990s.
Now we move into the 2000s and look at the players who moved the game forward before the arrival of Lionel Messi and Cristiano Ronaldo.
READ MORE:
The Best Player in the World, 1970-88: Pele, through to Maradona
The Best Player in the World, 1988-98: Van Basten, Romario, Ronaldo and more
The Best Player in the World, 2007-2020: Enter Messi and Ronaldo
Disagree with us? Let us know at @CriticFootball_
1998-00: RIVALDO
With Ronaldo's injury struggles beginning in Italy, it was a compatriot in the form of Rivaldo who took up his mantle as the game's greatest exponent in the couple of years that followed. He also beat a path to Barcelona, via Palmeiras and Deportivo La Coruna.
He moved to Camp Nou in 1997 but it was his second season in Catalonia in which he truly caught light, finishing as La Liga's leading marksman with 24 goals and establishing himself as the undisputed star of the game by winning both the Ballon d'Or and FIFA World Player of the Year in 1999.
It is hard to overstate his importance to Barcelona in that period. Despite winning back-to-back league titles under Louis van Gaal, there were times that Rivaldo carried the team almost single-handedly from an unfavoured role out left that nevertheless allowed him the opportunity to cut inside and earn a reputation as a scorer of spectacular goals.
A strained relationship with the Dutchman, who stubbornly refused to bow to the player's wishes of featuring in the centre, ultimately saw him dropped and it was only after the former Ajax boss left the club in 2000 that the Brazilian arguably reached his peak, scoring a memorable 2001 hat-trick against Valencia – but by that point his influence on the game had been surpassed by a certain Frenchman in Turin.
2nd Contender: Zinedine Zidane
3rd Contender: Luis Figo
Zidane's two years following the World Cup were not among the best of his career and he hadn't yet stamped his authority on the French national side on a consistent basis. His time would come later. Luis Figo, meanwhile, was performing at a consistently high level for Barcelona, leading to a superb Euro 2000 and, then, that move to Real Madrid.
2000-02: ZINEDINE ZIDANE
Zinedine Zidane was not Juventus' first love affair with a classy French playmaker. Michel Platini had won hearts in Turin a decade earlier, yet 'Zizou' carved his own place in the history of Italy's most storied club.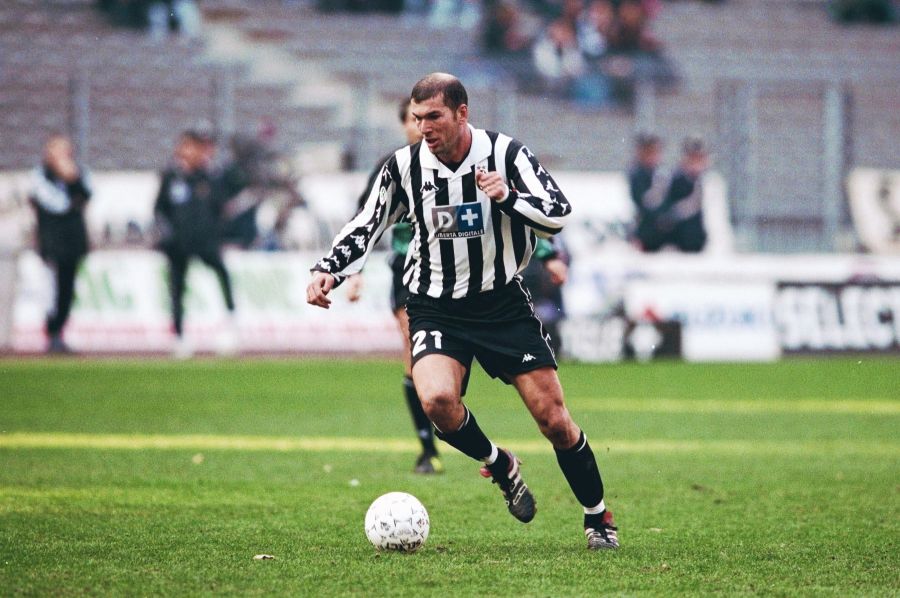 Though he arrived in Italy in 1996 from Bordeaux technically blessed, there were doubts cast over his ability to achieve at the top level of the game after he was famously turned down by Premier League clubs.
At the Stadio delle Alpi, Zidane honed his talent to become the finest player in the world and the most graceful the 21st century has yet seen.
Although his two goals in the 1998 World Cup final elevated him to world star and national icon in France, it was not until the turn of the millennium that he established himself as the game's finest player, showing a technical ease that has rarely been matched and an ability to find space and time when it seemed there was none to be had.
France's Euro 2000 title owed much to his quality – he won the Player of the Tournament prize – while Real Madrid saw fit to pay a world-record fee of £46.6m for his services in 2001.
Of course, success followed him to the Bernabeu, where he won his sole Champions League in 2002, crashing in a spectacular volley against Bayer Leverkusen at Hampden that will forever be remembered as one of the game's greatest goals.
It is not Zidane's goal scoring, though, that should be remembered when he was at his peak: it is his technique, which Alfredo Di Stefano claimed was like watching a player who had "silk gloves on each foot".
2nd Contender: Luis Figo
3rd Contender: Raul/Oliver Kahn
Figo was the only player who came close to Zidane's magisterial brilliance at Euro 2000, and his early run at Real Madrid following his shock move from Barcelona was a real success, delivering the Champions League in 2002. Beyond him, team-mate in Madrid Raul scored in both the Champions League final in 2000 and 2002 and was enjoying one of the most fruitful spells of his career.
In Germany Oliver Khan set himself apart as the clear No. 1 goalkeeper in the world, helping Bayern Munich to win the Champions League in 2001, then took a poor Germany team all the way to the World Cup final in 2002.
2002-04: THIERRY HENRY
The career of Thierry Henry is often remembered a slow burning one, though largely because of a brief failed spell at Juventus in 1999.
Already a world champion by that stage, the former Monaco youth was quickly whisked away from Turin by Arsenal manager Arsene Wenger and at Highbury would become a legend.
He was the chief arm of a Gunners team that was devastatingly effective offensively, and he would go on to post five successive campaigns in which he would score 24 or more Premier League goals, having been converted into a centre forward by a man who had mentored him in his younger days in France.
Henry at his peak, though, was not simply a goal scorer, he was one who provided for others, posting 23 assists in the 2002-03 season. That term, he was directly involved in 47 league goals.
A year later, he led Arsenal through the Premier League campaign undefeated – the only side to have achieved that feat in the modern era. With more success came the European Golden Boot, though he missed out on the Ballon d'Or to Pavel Nedved.
Although neither the Gunners nor Henry would touch those heights again, the forward outperformed his team-mates consistently before ultimately departing in 2007 to enjoy successful spells at Barcelona and the New York Red Bulls as his career wound down.
2nd Contender: Andriy Shevchenko
3rd Contender: Pavel Nedved
Shevchenko didn't have his best goalscoring season in 02/03 but helped Milan win the Champions League, then scored 24 Serie A goals the following year as he collected the capocannoniere and Milan the Serie A title. Elsewhere, Nedved at Juventus emerged as a superb attacking midfielder of real distinction, which extended into a series of brilliant displays for Czech Republic at Euro 2004.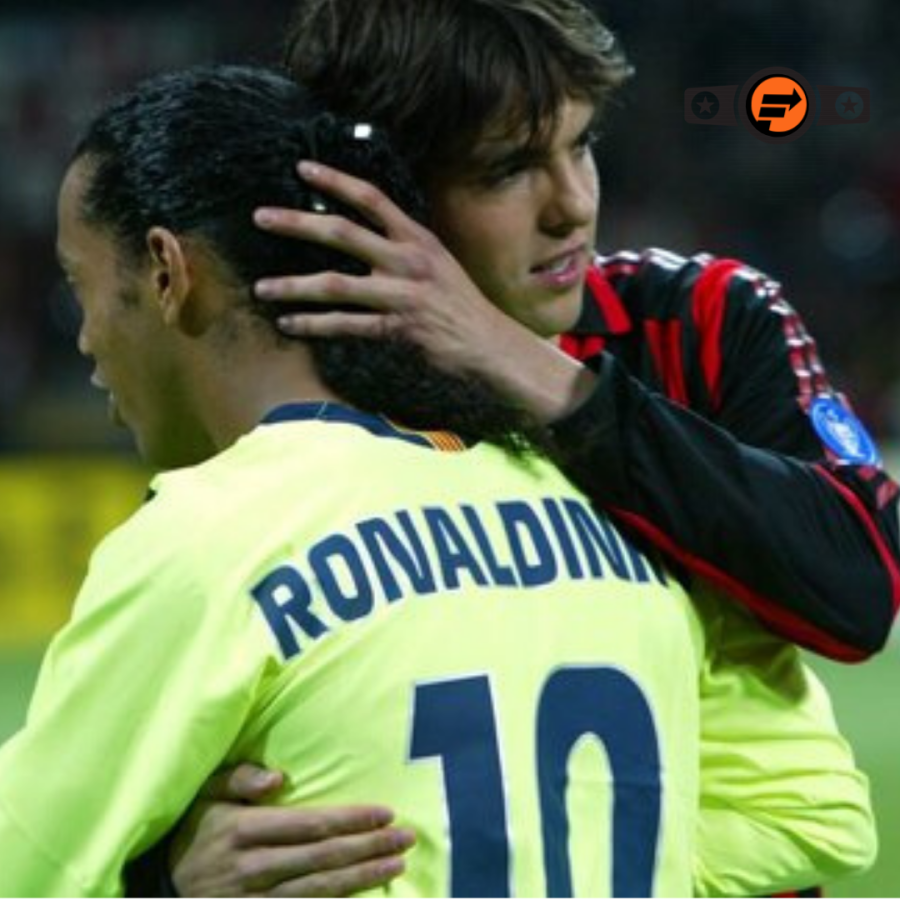 2004-06: RONALDINHO
Continuing Barcelona's trend of buying highly successful Brazilian players, Ronaldinho emerged in the middle of the decade amid a flurry of flicks, bicycle kicks and no-look passes to become the game's most exciting player.
The former Gremio and Paris Saint-Germain star signed for the Blaugrana in 2003 and encapsulated the samba spirit that players from his country are stereotypically considered to be infused with.
Indeed, he is perhaps the most creative dribbler of the last two decades, while his legend was established thanks to his tremendous flair and carefree attitude both on and off the pitch. If the latter was ultimately to lead to his downfall from the very top level, there was no doubt that when Ronaldinho was at his peak for Barca from 2004-2006, there was no player in the world who could touch his excellence.
Such was his capacity to excite crowds, he won a standing ovation at the Bernabeu for a virtuoso display in a 2005 Clasico in which he led his side to a 3-0 win.
He had an effectiveness to match his entertainment value, typified as he scored a memorable individual goal against Chelsea in the Champions League, a competition in which he played a starring role as the Catalans won the cup for just the second time in their history.
That was the start of a golden decade for Barca, and at the time there was no-one in the world as golden as 'Dinho.
Contenders: None
During this period, there was not a player on the planet in the same conversation as Ronaldinho.
READ MORE:
The Best Player in the World, 1970-88: Pele, through to Maradona
The Best Player in the World, 1988-98: Van Basten, Romario, Ronaldo and more
The Best Player in the World, 2007-2020: Enter Messi and Ronaldo