Pep Guardiola, as we know, is a real advocate for rotation and has taken this to another level at Manchester City as he built out an enviable squad of world class players in every position.
This rotation has been particularly noticeable in attack, with Sergio Aguero and Gabriel Jesus sharing almost exactly the same amount of Premier League minutes this season. Guardiola is clearly looking at Jesus as Aguero's successor, with the Argentine turning 32 in June.
But Aguero is likely to remain at City for another year, with his contract running until 2021, meaning Guardiola may be faced with the same rotation dilemma next season.
But which of the two has put up the best numbers in 2019/20? Let's take a look.
1. GOALS & ASSISTS
Stat
AGUERO
JESUS
Minutes
1401
1336
Goals P90
1.03
0.67
Non-Pen Goals P90
0.90
0.67
Non-Pen Cont P90
1.09
0.94
Make no mistake: Sergio Aguero's scoring numbers are still absolutely elite. His Non-Pen Goals P90 is the joint-third highest in Europe's top five leagues, behind only Kylian Mbappe and Robert Lewandowski. Gabriel Jesus is no slouch under the same statistics, ranking 14th for the statistics, but he is quite a distance behind his team-mate.
It's interesting to note that Aguero and Jesus are ranked #1 and #2 when looking solely at the Premier League, which is why we utilise per 90 statistics; their totals might not be among the league leaders, but both have utilised their time on the pitch to excellent effect. But it also shows just how good Aguero's numbers are that he is miles clear of his most recent challenger.
Neither man is particularly renowned for their assists, and it could be argued that they don't need to be with the talent provision around them, but their Non-Pen Contributions P90 of 1.09 and 0.94 respectively are still among the best in Europe.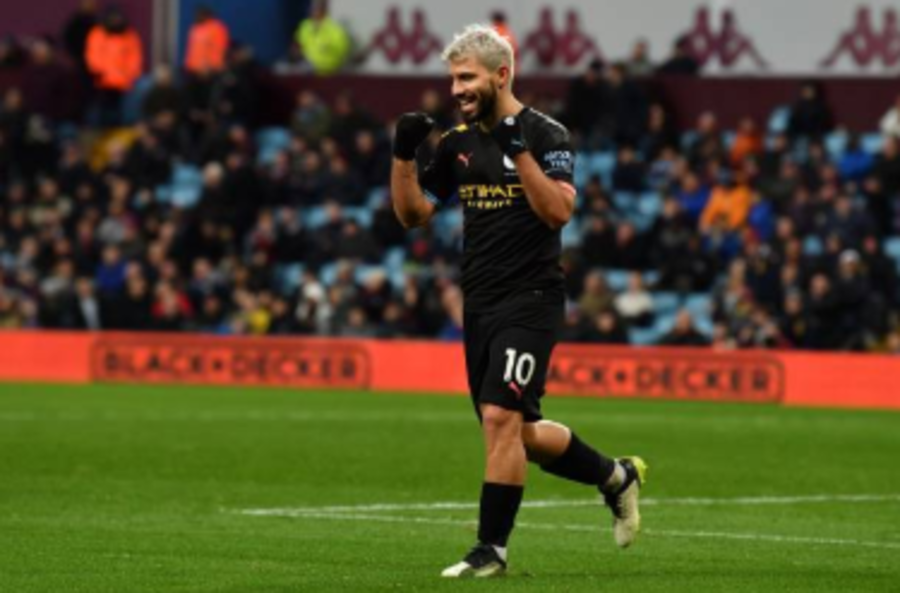 2. EXPECTED GOALS & ASSISTS
| | | |
| --- | --- | --- |
| Stat | AGUERO | JESUS |
| Expected Goals | 14.95 (-1.05) | 14.5 (+4.5) |
| Expected Goals P90 | 0.96 | 0.98 |
| Expected Assists | 2.9 (-0.1) | 1.9 (-2.1) |
| Expected Assists P90 | 0.19 | 0.13 |
Under expected goals, the argument for Jesus over Aguero begins to grow steam. Whilst Aguero still has a hugely impressive 0.96 xG P90 - effectively the Argentine is expected to score virtually every time he steps out onto the pitch - Jesus' total is just slightly better at 0.98.
You could make the claim that the rotation of both players is pushing the other to succeed, and they are challenging each other to produce excellence - but in terms of xG Jesus' numbers are very encouraging and makes the debate all the more interesting. Worth noting that Jesus' xG in 18/19 was an incredible 1.14 P90 - an enviable total superior to virtually every other centre-forward in European football.
3. SHOOTING
| | | |
| --- | --- | --- |
| Stat | AGUERO | JESUS |
| Shots P90 | 4.6 | 4.6 |
| On Target P90 | 1.7 | 2.4 |
| Shot Accuracy % | 37% | 52.2% |
| Non-Pen Conversion Rate | 20.1% | 14.6% |
Both Aguero and Jesus have hit exactly the same number of Shots P90, but Jesus is more accurate, hitting 2.4 shots on target P90, which is the fifth best in Europe's top five leagues. This means Jesus' accuracy of 52.2% is a fair bit superior to Aguero.
But Aguero's non-penalty conversion rate is superior to Jesus.
At this point we can see a pattern emerging with Jesus: he is getting into the positions to score, good positions as per his xG P90, and he is hitting the target, but isn't converting. You would expect that, over time, Jesus can refine this and improve his numbers even further.
4. PENALTY BOX PRESENCE
| | | |
| --- | --- | --- |
| Stat | AGUERO | JESUS |
| Touch In Box (TIB) P90 | 8.7 | 8.8 |
| TIB Per Non-Pen Goal | 7.5 | 7.3 |
Both Aguero and Jesus are in the top 10 for the most touches in box P90 - we utilise this stat to see how close to goal forwards are when making touches - are they moving outside the box away from goal, or are they maintaining their position between the posts, where they are more likely to score?
In that regard both forwards are excellent. They are economical with their touches and utilise them in the right areas of the field. The second stat above - touches in box per non-penalty goal - both have pretty similar records and positioning in this regard.
5. DECISIVE
| | | |
| --- | --- | --- |
| Stat | AGUERO | JESUS |
| Decisive Goals) P90 | 2 | 5 |
| Decisive % | 12.5% | 50% |
FootballCritic's 'decisive' statistic references a goal that changed the match state into the state in which the match ended. So think of an equaliser that earns the side a point, or the goal that puts a team ahead on the road to victory. Put simply - they are important goals. Take our word for it.
In this respect, the difference in numbers are quite stark. Aguero may have scored 16 Premier League goals but only two of them were decisive in deciding the outcome. Indeed, there are padded goals in wins v Aston Villa and Brighton. Likewise Aguero isn't a forward who opens the scoring too often - generally an important goal in matches. Just three of his 16 were openers, while six of Jesus' 10 were the first in the game.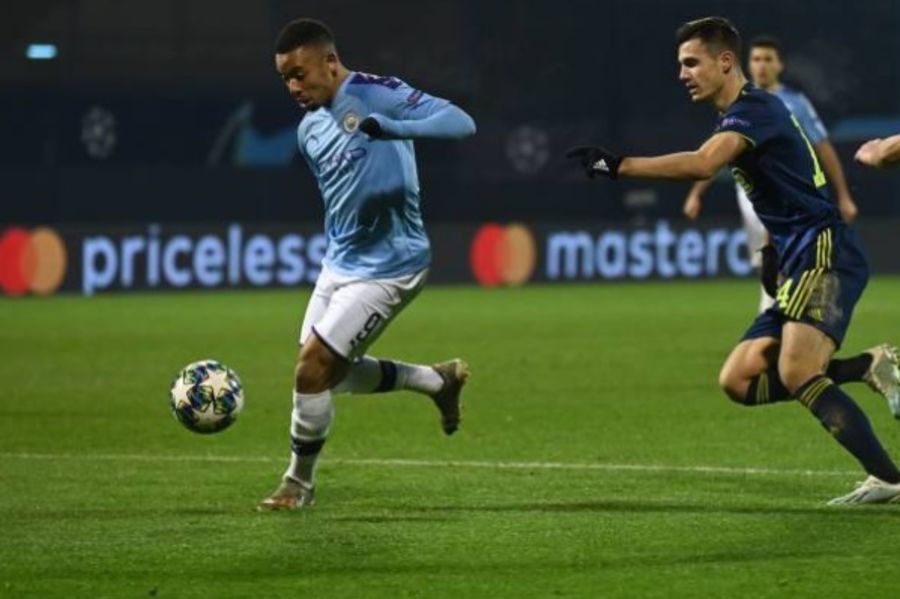 This lends itself to the opinion that Jesus is scoring in more clutch moments than Aguero, when matches are in the balance and a goal is needed to turn the tables.
6. CONTRIBUTION SPREAD
| | | |
| --- | --- | --- |
| Stat | AGUERO | JESUS |
| Contribution Spread P90 | 66% | 64% |
| Away Contributions | 55% | 66% |
FootballCritic's Contribution Spread statistic highlights how many individual matches a player makes a contribution (either goal or an assist) in. The purpose of the stat is to assess players who are regularly providing contributions to their team on a game-by-game basis, or whether they are scoring in bursts then going long spells without scoring. A player needs to have played more than 60 minutes in a match in order for it to count, unless they provide a contribution during their time on the pitch, if it is less than 60 minutes.
Both Aguero and Jesus are pretty similar, with individual contributions in 66% and 64% of their matches respectively, a very high total which shows output on a consistent basis across a campaign.
FootballCritic also looks at performances away from home, and in this regard, Jesus comes out on top, scoring in 66% of away outings versus 55% for Aguero - though the Brazilian has played away from home more often.
7. THE EYE TEST
Watch videos of Jesus showcases a forward who isn't afraid to get into areas where he might be injured, and he is much better in the air for his height than many of his contemporaries, including Aguero. Heading is not usually mentioned as a key attribute of his but his headed goals in 2019/20 - not least the key equaliser against Real Madrid in the Bernabeu - are difficult chances finished well by a player who looks the physicality to muscle defenders out of the way, and therefore relies on his excellent positioning.
Aguero has a decade on front of goal on Jesus, however, and there is a confidence and assurance in one-on-one situations with the Argentine that sets him apart from most forwards in the game. That remains his most important ability. But Jesus is getting there; there are some goals of real refinement in his portfolio and this is likely to get better when, rather than if, he becomes City's undisputed No. 1.
7. CONCLUSION
City's problems in 2019/20 certainly don't stem from the forward positions and especially not from the front two. If anything, the smart rotation policy of Guardiola has pushed both men to new heights and Jesus is gradually being developed into the leading man of this team. It should be an exciting prospect for City fans to anticipate what Jesus, with a season of 30-35 Premier League games to go after, could achieve.