Jose Mourinho is currently in rehab.
He is in the process of laundering his image in an attempt to reinvent himself as a modern man, and a modern coach.
In his 12 months out of the game since being fired by Man Utd, he has been on Sky Sports talking tactics and avoiding breaching his pay-off. He's been laughing at his idiosyncrasies in Paddy Power adverts. And he has been pitched into the conversation by the media for any job he may want, putting under-pressure managers under even more scrutiny. He's morphing back into the loveable rogue after years of being the Abusive One. It's quite the reinvention.
Mourinho, Pep Guardiola, Jurgen Klopp, Lionel Messi, Cristiano Ronaldo, some fans would throw themselves into traffic for men like these and in the case of Jose it seems difficult for two opinions to both be true; that Mourinho was an era-defining coach who changed the landscape, but has now been drastically overtaken by his contemporaries and at Tottenham he is attempting an image cleanse as a really good guy.
He's a really good guy as long as you can forget Anders Frisk, Tito Vilanova, Eva Carneiro, Luke Shaw and all the other horrible things he has done and said.
And it's working. With one ruffle of a ballboy's hair everyone, not just Spurs fans, appears delighted to have him back.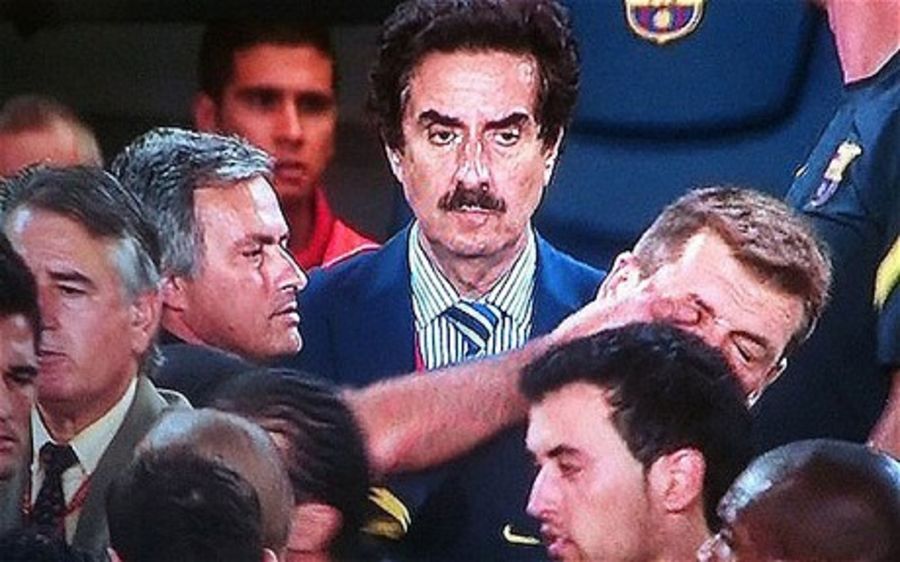 What Jose has done is infect the petri dish. He knows that if he can get Tottenham fans to believe in what he is selling, they will be on board when things inevitably go wrong and he reverts to type - which he almost certainly will. It's masterful that he can even attempt it in the face of the evidence. But he has, and has done before, and in an era where people are willing to accept whatever suits their worldview, it's the perfect storm for creating false narratives.
It's harsh to single out Jose; he's just one of the best at it. He has taken the current political playbook and is image-washing to superb effect. And in the rise of owned-and-operated club media, plus social channels allowing direct access to fans without any cross-examination from impartial observers, we are going to see a whole lot more of it.
Why is this bad? Well, as Premier League teams position themselves on the global stage, hoping to attract fans from territories never before considered, their volume of in-house content increases along with it. It gets fans closer to the action, it is a bulletin board for news around the club, but it can also be used to establish narratives which stretch the truth and take the reader on a different path, one away from considered debate and straight into the bubble.
'No-one likes us, we don't care', is an oft-chanted terrace staple, but it does something very important; it creates a siege mentality, a 'me and you against the world' alternative timeline where the very establishment itself wants you and your team to lose. It's the governing bodies. It's VAR. It's the agents of players who might want a move or who won't sign. And it's all the other clubs who benefit from the hardships imposed on you and your team.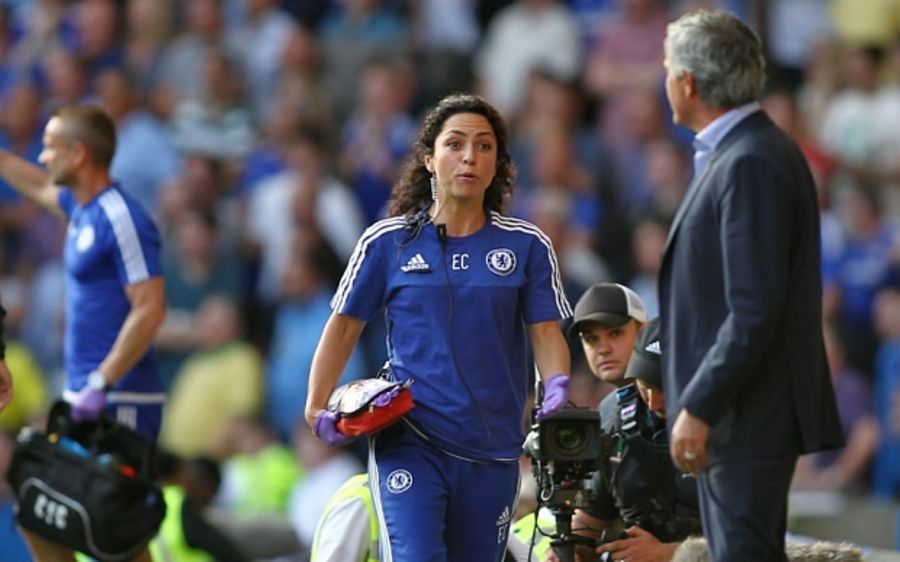 The likes of Mourinho - and it's something that has also slipped into Guardiola's correspondence, among others (just look at the furore around Pep being asked a simple question about Man City's alleged breach of Financial Fair Play) can be hostile to the press because in their perfect world they wouldn't need to converse with them at all, as if having to explain themselves to the public is below them. As clubs grow their own media empires, their own staff, their own networks, the idea of a free and open press conference becomes the only place where some fans may ever hear any conflict or consternation raised.
The opposite is occurring among specialised, one-club focused journalists, influencers and podcasters. Yes, the good ones can offer unprecedented knowledge of a team's inner workings. But some are just glorified fans and blindly compliant ones at that, excelling at spreading the message whether it's right or just plain wrong. The need to maintain their access, or they need to keep up with what their audience wants, or sometimes they may just believe it.
They rarely offer criticism and won't accept it coming from more mainstream, conventional sources, unless of course they need to concur with it. None of this is particularly new, you might say; fans have been thinking linearly for a long time.
But - and back to Jose again - clubs are getting more astute at presenting the image they want and Jose at United was, for a long time, helping to perfect it. He would harangue journalists asking acceptable questions, provide 'exclusive' interviews to MUTV (quite the scoop and one that other clubs have followed on from), and consistently present whatever facade he liked.
Fans were always likely to hear what they wanted to hear. Eventually, it will be all they can hear. Paul Macdonald
If people find going directly to partisan sources their default, then clubs and managers can act as if they are the sole gatekeepers to the club, and that everything else around them can, and should, be ignored.
And once in that mindset in the era of social media, where the hardest known human task is admittance of taking something out of context or reading a situation badly, it becomes increasingly difficult to escape that entrenched, infected point of view. We see only what we want to see and we don't get exposed to the other side of the coin. You will literally never hear a bad word said about your club because it will be impossible to hear.
As part of his new look, Jose knows this works and we are watching it happen before our eyes. Fans were always likely to hear what they wanted to hear. Eventually, it will be all they can hear.