AN AGENT FOR GOOD
There's few professions in the world that conjure such irrational hate as football agents. The perception of them being money-grabbing leeches, having no discernible skills of their own and leaning on clubs and players for their own leverage, has, thanks to a few high-profile names, never been more readily accepted by fans.
But like anything else, there's always a few that skew the consensus with their actions and as a result a whole industry of agents who do nothing but act professionally in the best interests of their clients are thrown under the bus.
One man is not only looking to improve the image of agents, but in the absence of any kind of sufficient regulation from FIFA, is looking to open the path for the next generation to do things better - a more ethical, moral approach to player representation.
John Viola - an agent with over 25 years experience who has been involved in significant transfers in the English Premier League and beyond - has developed an MBA where you learn how to become an agent from a man who has been there, seen it and done it.
Viola sat down with FootballCritic to explain the details of the course and how it came to be.
Q. So how did we reach a point where a single agent has taken it upon himself to apply standards and practices to how people actually become an agent?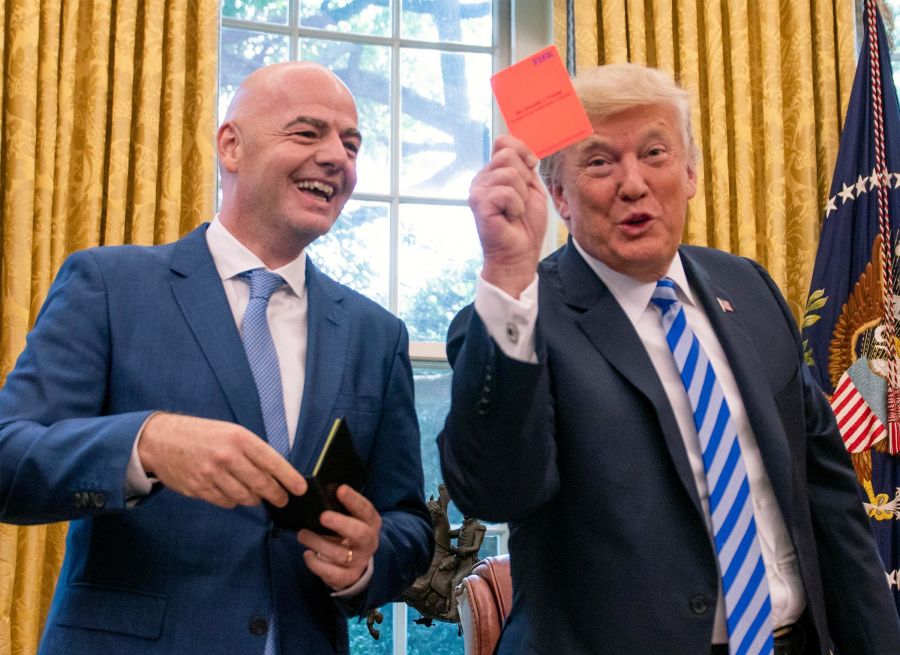 Viola explains: "In 2015, FIFA scrapped all regulations needed to become a football agent. After this change, we created an online e-learning course in an effort to teach this influx of new potential agents the essentials of beginning a career in the industry.
And upon releasing this course, a student joined who would take Viola's vision to an entirely new level.
"One of our best-performing students was an esteemed Professor named Vincent English, who had many connections in education, and after completing the course he contacted me to discuss the potential he saw to turn the programme into a university-accredited MBA.
So since then, we have developed the degree together - the first of its kind anywhere in the world.
Q. Ok so you want to be an agent, and you want to join the course. What's the benefits to joining and what unique advantage will this provide to budding agents joining an ever-increasing market for players?
Viola lays out the structure of what exactly is being presented to students.
He continues: "We have a three-tier system for our education programme.
"The introductory course consists of 16 modules which cover the essential knowledge needed to make a start in the business, from recruiting players to dealing with clubs, to the process of a deal.
"We then have a Master of Arts degree which further develops an agent's skills and can act as a stepping stone to the full blown MBA.
"And finally we have the MBA, which as mentioned is the first degree of its kind that is tailored to produce industry-ready agents through a heavily practical course which also teaches the fundamentals of business and other football related elements such as scouting."
The course operates in a virtual learning environment available to access at any time. Pre-recorded lecture are posted alongside support materials. Assessment comes via practical work-based assignments and the goal is to not only create an effective representative who can negotiate on behalf of a client, but how to gain respect from football clubs and, above all, take an ethical approach in a traditionally grubby profession.FootballCritic
Q. What kind of qualification does the student receive at the end?
The degrees are accredited by the Universita telematica internazionale Uninettuno of Rome and they are delivered online, meaning that students can graduate without having to relocate. However there are also opportunities for a range of live workshops and seminars.
Q. The most interesting thing about the course is what happens after the qualification is achieved. Can you outline exactly what kind of post-course support is offered in order to ensure positive momentum for the students?
"We provide extensive and unique opportunities for those who take part in our programmes, including live training events, intense personal mentoring, possible associations with our agency, access to our global network of agents/players and more.
"These are the kind of opportunities that, until now, the man on the street simply couldn't get access to in the world of football."
Delighted to announce the next phase of our University certified education programme 🗣

Masters in Football Agent Management ⚽

A practical 1 year degree to give potential agents the tools to succeed and act as a step towards our MBA 🔝

Email info@451fc.com to find out more… pic.twitter.com/ERoPPd1pY8

— John Viola (@JohnViola1960) February 20, 2020
Q. Many people think that being an agent means just turning up in a room and taking a cut of a player's transfer fee or new contract. Can you explain a little more what else a good agent may be required to do for their client?
"If you're doing your job right, turning up for a big deal should be a small percentage of the overall service you provide for your player.
"Any agent worth his salt needs to wear a great number of different hats in their day-to-day operations, we need to give career advice, help with finding accommodation and cars, create beneficial sponsorship deals, and most of all be a trustworthy mentor and friend.
"I've had to babysit a few of my player's kids from time-to-time. I've had some players from their debut at 18 through to their testimonial at 35 and been the best man at a few of their weddings, it's the way I like to do business and it'll be like that until I retire.
"At the end of the day the job should be about doing whatever you can to bring as much benefit as possible to your player's career and life in general. The player always comes first."
For more information on the Football Agent MBA, contact John Viola via email on info@451fc.com