Jude Bellingham has just turned 17.
Yet such is Birmingham's faith that their prodigious young talent is a sure thing, he has already collected 2332 Championship minutes this season (at the time of writing). The hype is real.
And hype there is. Manchester United emerged as the prime transfer admirer, with the proposed fee rising through £15m, to £20m, even £25m for a kid who, under FA rules, has only just been able to sign a professional contract.
Discussion about his ability always focuses on his maturity, his personable nature and, of course, his boundless, untapped talent. Bellingham is also represented by his family, who are rightly protective of him and are appreciative of the relationship they have cultivated with Birmingham. All parties are confident of his continued progression.
This all sounds like a consummate example of how a young player should be handled by everyone around him. So what could go wrong?
Well, the wrong move could happen.
When looking at Bellingham's statistics - it's even visible from his heat map - we see a player who is still finding himself, working through the possibilities to find out which position he will eventually settle into. He has been deployed in centre midfield, he's been deployed on the left, deployed on the right, and even as part of a two-pronged strike-force. It's testament to his all-round ability that he has performed well enough in each position to earn his manager Pep Clotet's trust.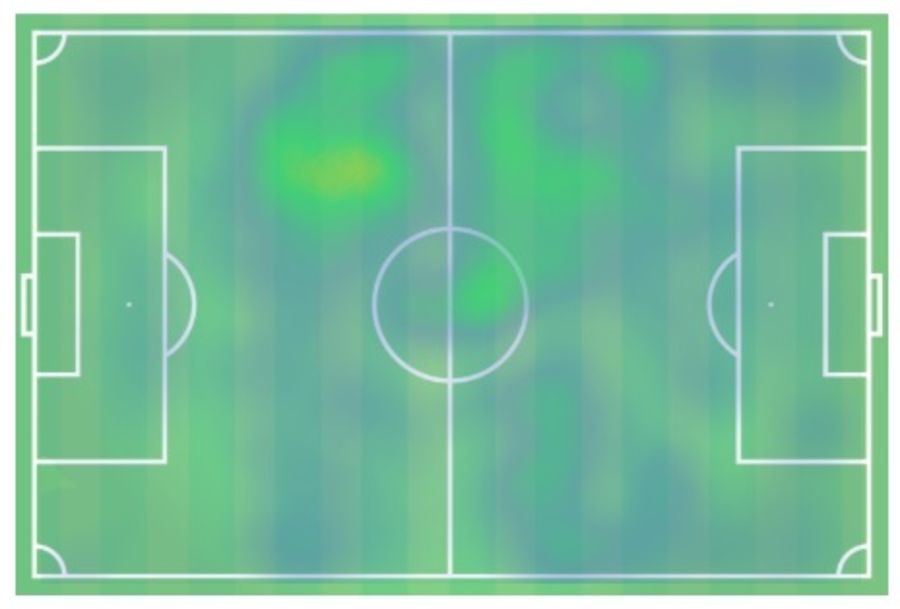 "He has been watched since he was 13 or 14," Clotet, who is departing at the end of the season, said of his player recently.
"For the Middlesbrough game [in October] half of Europe was here [scouting]. He is used to it and I am used to it. It's his club, he is living a dream that comes from the work that he and a lot of people in the academy put together to reach this level."
The economics mean that Birmingham, who made a £37.5m loss in the 2017/18 and who sold Che Adams to Southampton for £15m in the summer of 2019 to offset more losses to come, would accept a bid anywhere near what was proposed.
Meaning whether Bellingham wanted to stay or not, his club's predicament means he has been forced to make a call. Manchester United may look a more attractive proposition now than perhaps in February, but with Mason Greenwood emerging and Jadon Sancho still on the radar, Bellingham wouldn't be immediately playing games and that's what he needs to continue to develop.
Given it's still difficult to define where Bellingham will play in the future, though he does have six goal contributions (four goals and two assists) this season, statistics are less important than where the development can continue, and where better than Borussia Dortmund? He does like to progress the ball forward wherever possible, but there is a clear estimation of the options available, a sharpness of thought, and an understanding of the team dynamic that places him ahead of many of his peers.
Yes, he sometimes makes the wrong decision and yes, he can drift in and out of matches. But, again, he is 17. As Clotet alludes to, he is learning his trade in one of the top 10 leagues in Europe and going to a place like Dortmund is a decision that is very much correct.
A move to a Manchester United, thrilling but dysfunctional in equal measure, would likely be an error. With Brandon Williams and Mason Greenwood breaking through while Marcus Rashford has came to the fore in a team not doing well, there's only so many developing players a club still in transition can handle.
Dortmund's entire set-up is to offer players the type of platform that guarantees them minutes in a top-class league, in an exciting, offensive approach. Sancho is the quite obvious example of what can be achieved, but it's not only him; Giovanni Reyna is himself just 17 and big things are expected, while Christian Pulisic is now showing Chelsea what he learned in his time at Signal Iduna Park.
With respect to the Championship it's sometimes more of a battle physically than tactically, and therefore that's what Bellingham needs to develop. It would be hard to argue with the suggestion that the Bundesliga currently has the most talented crop of players spread throughout the league and Bellingham will relish featuring, regularly, in that environment.
Football is jam-packed with prodigies who were expected to progress from illustrious beginnings - Michael Johnson at Man City, and the Everton duo Michael Branch and James Vaughan, youngest ever Premier League scorers in their times, spring immediately to mind. There are a thousand more who also made the wrong move at the wrong time and will look back with regret.
Bellingham doesn't need to rush a single thing. He'll move when he is good and ready. And he needs to realise that move to Manchester United, at this moment in time, is a threat to everything he wants, and hopes, to be.