Statistics can tell you a lot. But they can't tell you everything.
Just tell Barcelona - when they spent €130m on Ousmane Dembele they probably weren't aware of his FIFA addiction which led to him sitting up to 4am playing it and subsequently being late for training. Or when when you spend €120m on Antoine Griezmann only for team-mates to proclaim that they'd rather have had Neymar instead. The numbers are vital, but they aren't the full picture in how a transfer target should be identified.
In his new book, Boot Sale, author Nige Tassell has been granted access to a number of influential people within the football business of transfers. In an interview with scout Alfie Apps, who has recruited Premier League stars for Aston Villa, West Ham and Chelsea, he explains how in his role he identifies, recognises and monitors talent, but there's more to it than that.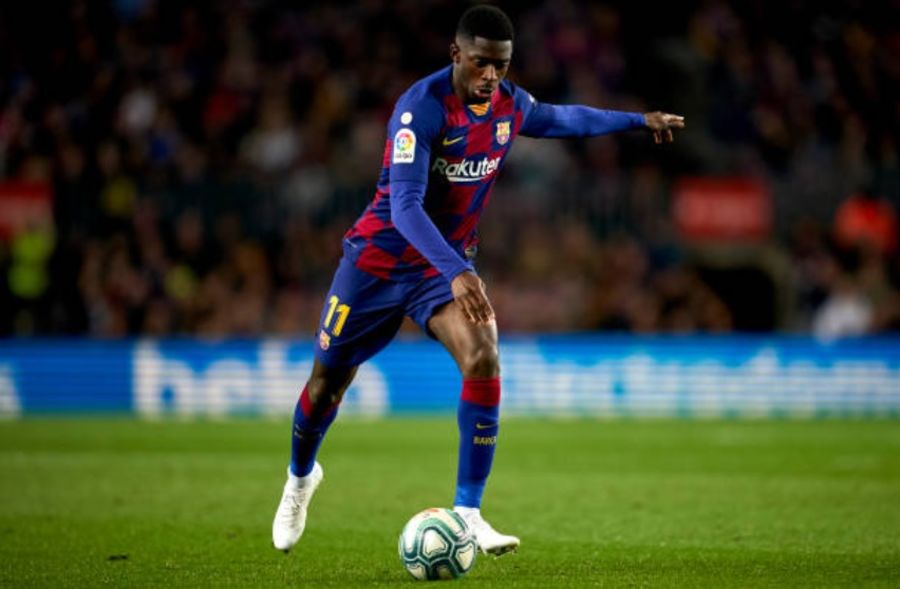 PLAYER PSYCHOLOGY
Apps: "Stats can tell you how far and how fast a player has run, but they can't say whether a player had thrown in the towel or whether he'd fallen out with another player on the pitch or whether he was ill. There are lots of variables that stats don't cover. Stats work more with first-team players than they do with kids up to the age of nineteen or so.
"There's physical development to factor in. If you've got a kid who's five foot nothing, the figures on him are going to be terrible. But in three years' time, when he's grown to six foot four, his figures are going to be great. But in that time, if you go by the stats alone, he'd have been got rid of because he's not good enough.
"When you've got a young player coming out of the youth system, you don't know how he's going to react in front of crowds, whether he's going to freeze. You're not going to see the best of him for a few years, so you need that "eye" element. And that's where the value is. The value is finding those young ones at seventeen or eighteen, who are on the cusp of getting into the first team. They're the ones you want. They're the ones you've got to find the ones who are going to grow."
Awareness is everything. We want someone who looks over their shoulder 50 or 100 times per game.Alfie Apps
"They've got the technical ability and the awareness. Awareness is everything. Someone who looks over their shoulder fifty or a hundred times a game. You watch [Andres] Iniesta. He looks over his shoulder every four or five seconds. Why? So he knows what's around him. He knows where the ball's going before he's even got it.
"And I'll look for hairs on their legs. If they've got hairs on their legs, it means they've reached puberty. It means they're developed. And if they're developed at thirteen or fourteen, they ain't growing no more. It's silly little things like that. Not many scouts look for these.
MORE THAN REPORTS
"Now, at a lot of the big clubs, scouts are only required to do reports. You're just a report writer. Do the report, put it in. Although you're giving an opinion, it's all about the number, the total score given to a player. If they're looking at a left-back, they'll probably want twenty or thirty reports on him and they'll give him a score each time.
"At Chelsea, it's between one and four. An average score that's more than 2.75 means he's a decent player. If, over twenty or thirty games, if he's in the threes, that means he's a very good player."
"There's a guy in Spain who does fifteen hundred reports a month. But the art of being a scout isn't doing reports.
"The art of being a scout is two things. One: standing on the side of a pitch, listening, getting information. Two: having a good eye and seeing the physical development and technical ability of a player."
Copyright © Nige Tassell 2019, courtesy of Yellow Jersey Press.